10 Best Private Auto Transport Companies for 2022
Did you know that in 2019, automakers sold more than 17.1 million new vehicles in the US?
Moved by private car transport, these vehicles went to more than 16,741 new-car dealerships. It's ironic to think of automobiles, devices designed primarily for transportation, in need of transportation. But there are many reasons for this.
They include efficiency, safety, and the necessity of avoiding wear and tear. After all, who wants a "new" car with thousands of miles on it from the get-go? Like car manufacturers, private owners have many reasons to arrange car transport, too.
They include major moves, online automobile purchases, and car auctions. Private transport companies prove instrumental in automobile movement, and the best ones offer affordable, safe, and customer-centric services.
Here's our pick of the top ten private car transport companies in the US and which one's right for you.
What to Look for in a Great Private Car Transport Service
As we compiled this list of the best private car haulers, we considered various critical factors, like registration with the US Department of Transportation (US DOT).
Each company on this list has a US DOT number and a Motor Carrier number through the Federal Motor Carrier Safety Administration. These remain vital requirements for any car shipping company as interstate enterprises.
Remember, too, that if you ship a car overseas, work with a carrier registered with the Federal Maritime Commission. Not every company on this list meets international shipping requirements, so do some extra research if this situation applies to you.
We also made sure that the car shipping companies on this list were bonded and insured. But again, you'll want to review each company's insurance documents to make sure you feel comfortable with the coverage they offer.
In compiling our list, we explored each company's website to make sure it looked both professional and informative, and we searched online testimonials and reviews. After all, no one knows better what it's like to work with a transporter than past customers.
Finally, we compared the types of services offered and prices to help you find the best overall private car shipping companies in the US. With that in mind, let's dive into our rankings.
1. Nexus Auto
Hands down, the best all-around auto transport company on our list is Nexus Auto Transport. Not only is Nexus a respected provider of professional auto shipping services nationwide, but its customer-centric approach has garnered a slew of loyal customers.

They specialize in many car transport areas, including:
Open carrier auto shipments
Expedited express auto shipping
Classic car auto shipping
Their services come with flexibility and customization, and they cover all the bases. From vehicle tracking to insurance, tax, tolls, and door-to-door service. They even offer flexible payment plans for customers who can't shell out money for the entire service upfront.
They can provide you with an instantaneous, free shipping quote. Best of all, Nexus fully insures every vehicle from the moment of pick up to drop off. That means real peace of mind when it comes to the auto transport process.
Remember that many so-called private car transport companies are lead generation websites. They hand your information over to car shipping brokers. These brokers, in turn, bombard you with aggressive promo calls, emails, and other unethical sales practices.
And if you book with one of them, you'll lose control over who transports your vehicle. However, when you choose Nexus Auto Transport, you work with a trusted auto shipping provider rather than a front for brokers.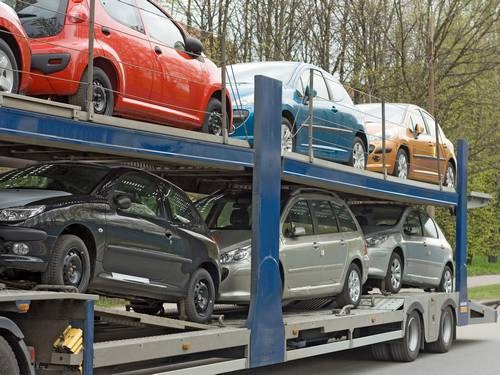 2. KTK Transport
Like Nexus Auto Transport, KTK Transport specializes in auto shipping. They provide two quotes for shipping, one for a cash price and one for a credit or debit card. Many of their quotes will save you approximately $60 when you go with the cash option.
You also have options to customize your car transport experience, including open versus closed carriers. While their prices tend to be slightly higher than some other car shipping companies, they excel at moving vehicles from point A to B without complications.
They offer 24/7 sales and support and the ability to call the trucker delivering your automobile directly. They provide free insurance coverage and expedited shipping in some areas. Unlike some private car haulers, no upfront payments are required.
3. SDR Group
Specializing in relocations and multi-car shipments, SDR Group offers both local and long-haul shipments and door-to-door service. They include a $20 reimbursement for a car wash with all open carrier services since this form of transport contributes to dirty automobiles.
What's one of their significant selling points? What they term their Price Lock Promise. This "promise" refers to the company's policy of never charging more than their original quote.
Some private car haulers are known for adding hidden fees. So, this reassurance provides plenty of added value.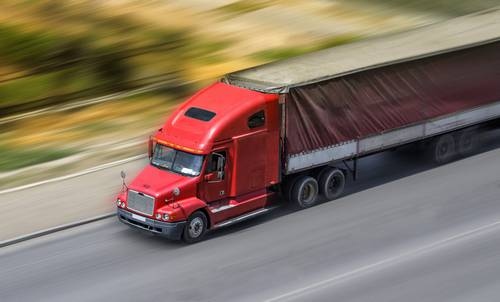 All trucks are company-owned, and they don't broker any shipments. They offer door-to-door services, and insurance is included in all pricing. No deposit is required.
That said, you'll find the company's availability limited. It doesn't offer instant online quotes like Nexus Auto Transport, and West Coast Auto Transport only offers open trailers. So, steer clear of this company if you have investment-worthy vehicles to move.
5. Delivery by Delivery
Delivery by Delivery is a newcomer to the private car haulers market, although they've quickly made a five-star splash on sites such as Consumer Affairs.
A licensed, bonded, and accredited company, Delivery by Delivery selects car carriers from a preferred network to ensure your car remains in the best hands throughout the auto transport process.
Although Delivery by Delivery requires a $100 listing fee and doesn't provide instant online quotes, customers still swear by its services. They especially love the company's low prices and no-cost cargo insurance.
6. Umbrella Auto Transport
Another fantastic option among private car haulers? Umbrella Auto Transport. The company boasts an A+ rating with the Better Business Bureau and has received many five-star reviews from happy customers.
offers fast, free quotes online, and professional, courteous service.
Umbrella Auto Transport offers vehicle tracking as well as expedited and enclosed services. You'll work with one dedicated, personal agent throughout the process. Last but not least, the company is licensed, bonded, and insured.
7. Starway Logistics
Starway Logistics provides better service than many private car transport companies, and it has the customer reviews to prove it.
The company provides customers with plenty of discounts and offers additional insurance coverage if a vehicle gets damaged in transit.
Starway Logistics also provides services in all 50 states, including Alaska and Hawaii.
That said, Starway Logistics doesn't have GPS tracking, and it doesn't provide instantaneous online quotes. Despite these shortcomings, most customers feel that its strengths outweigh its weaknesses.
8. Kwik Trans
If you're active military, give Kwik Trans a try. This go-to car shipping company provides active-duty personnel with a $50 discount.
It guarantees all quotes and offers services in the contiguous United States as well as Alaska and Hawaii.
That said, the company doesn't provide instant online quotes. Instead, you'll need to speak to someone over the phone or request a quote via email.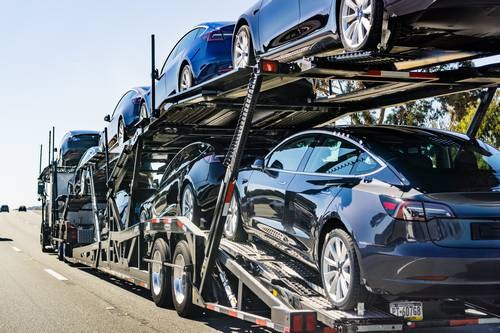 9. OCH Trans INC
If you don't have time to spare and need an online quote quickly, then turn to the folks at OCH Trans INC. This car shipping company generates binding quotes in less than one minute.
They also offer free car rental if your delivery is late and a clean car guarantee.
What are the downsides of working with this company? They don't offer GPS tracking, which means you won't have any idea where your car is during the shipping process.
If shipping makes you nervous, consider another company that offers auto-tracking such as Nexus Auto Transport.
10. ETA Trans INC
If you're looking for private car transport companies with serious experience, All America Auto Transport's your best bet. It's been in business for nearly 60 years. That's about four times longer than most car transport companies.
All America offers below-average costs for long-distance enclosed car hauling, which can mean serious cost savings for owners of upscale automobiles.
With so many years in business, the company has received some below-average customer reviews. It's also known for charging more than other carriers.
Nevertheless, ETA's longevity among private auto shippers points to the provision of overall satisfactory services. Otherwise, it would've gone out of business a long time ago.
Private Car Transport
As you can see, you've got plenty of options when it comes to finding the best private car transport company for your needs. Whether you go with the all-around favorite, Nexus Auto Transport, or stick with an industry classic like ETA Trans.

Are you interested in learning about the different types of private auto transport services out there? Keep reading for your complete guide to open versus enclosed auto transport.