Did you know that 95 percent of today's vehicle buyers rely on digital sources of information? They use the internet for everything from Google searches to viewing online videos of automobiles.
These videos allow car shoppers to go through the steps of researching a vehicle remotely. Steps once reserved solely for in-person visits to car dealerships . Potential buyers participate in virtual test drives, walkarounds, and product demonstrations.
No wonder most car buyers now spend 61 percent of their time online!
That said, it's easy to fall down the research rabbit hole if you're not careful. Especially when it comes to sorting through used car listings. Fortunately, there's AutoTempest, the used car search website.
Keep reading to learn more about this company and how they're taking used car searching and shopping to the next level.
The Changing Face of Automobile Sales
The car search and buying experience has changed dramatically over the past decade. The geographic confines that once existed have given way to a greater sense of freedom. After all, anyone can buy a car from anywhere in the US and have it shipped to their location.
Of course, the process of finding vehicles online can become lengthy and burdened by an overabundance of choices. What do we mean?
Car listings abound, from Carvana to Car Soup, Cars.com to CarsDirect. There's also eBay Motors, AutoTrader, and Craigslist. It's enough to cause website whiplash.
Not only does wading through listings on all of these websites prove time-consuming, but it ca
n be challenging to keep track of every car you've viewed and where you've found them. Fortunately, there's a much better solution, AutoTempest.
The History of AutoTempest
Launched in 2007 by Canadian entrepreneur and engineer Nathan Stretch, AutoTempest is a one-stop-shop for car research. Stretch initially created AutoTempest as a third-party search engine for Craigslist.com.
Why the need for this new search engine? Because Stretch understood that AutoTempest had a fine selection of car listings, but it was no easy task to sort through them. Craigslist didn't have any car-related search features at the time.
You couldn't do multiple searches by city, either. So, AutoTempest was born. Although Stretch started with Craigslist, he soon decided to expand his search engine to include used cars from various websites.
The AutoTrader Difference
Today, Auto Tempst offers a wide selection of used vehicles from across the United States. You'll find car listings from all of the following major used car websites: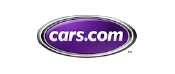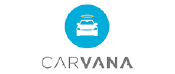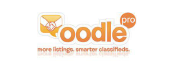 That means no more having to enter the same search fields over and over into different sites. Instead, create and save your search details once. Then, gain access to a wide variety of vehicles across the web.
It's that simple.
Today, AutoTempest is accessible to consumers in the US and Canada. It also contains searches from Mexico in some cases. It represents a portal into the biggest and most popular vehicle classified sites and provides a fantastic digital resource for finding a car.
Online Car Hunting That's a Breeze
The number one bonus when it comes to AutoTempest? The ability to see used car inventories from eight different websites with just one search. The time savings you'll experience is HUGE. But the benefits don't stop there.
You'll also gain limitless search abilities. After all, some sites limit searches by proximity from a specific zip code. But AutoTempest lets you search whole regions of the country and even nationwide at the click of a button.
Larger search areas let you find the lowest prices possible. Even if the cars in question are too far for you to travel, you can still use these prices to talk down car owners closer to you. And with the advent of affordable, reliable car transportation, no destination is too far these days.
Find out just how affordable auto transportation can be. Get a free, no-obligation shipping quote now.
How to Search for Vehicles on AutoTempest
AutoTempest makes the process of filtering searches a cinch. You can define searches by a wide range of factors, including:
Mileage
Model
Transmission
Dealer owned
Private party owned
Color
Trim packages
And more
It doesn't get much easier when it comes to securing your dream ride. The filters allow you to stay as broad or get as granular as you'd like.
Once you've selected filters and completed your search, you get redirected to listings displayed on easy-to-read results pages. These listings include information about where cars originate as well as price, mileage, and photos of each vehicle.
The best part? You don't have to click on each result to determine whether the car's a good potential fit for you. Instead, all of the essential information you need to narrow your search is listed on the initial results page.
More Value from AutoTempest
Besides the initial search criteria listed above, you can further refine your search from the results page. How? By filtering the price, fuel type, mileage, body style, and more.
This additional filtering option will help you find the ideal automobile for your needs. Once you've narrowed your search, uou can click on a result to check the listing's websites and view more photos and details about the car in question.
Things to Keep in Mind
Overall, AutoTempest provides a highly reliable product. One that makes researching and buying automobiles easier than ever. However, there are a few things about the search engine you should know before getting started.
For one, the site's been around for more than a decade. It provides a fully comprehensive listing of potential used vehicles.
This fact is reflected in the incredible variety of vehicles that you can search for. Of course, this also means the process of scrolling through the model search box can get a little cumbersome. Make sure you have a mouse handy!
You'll also need to keep your Kelley Blue Book close at hand. Why? Because listings are easy to find, but they don't currently contain factual value statements.
That said, you will gain instant access to vehicle history reports with each listing. These reports can be purchased for a nominal fee.
While a handy feature overall, other websites offer a similar service for free. So, you may wish to look elsewhere. Of course, the convenience of getting everything in one spot often outweighs the small fee you'll pay.
What about ease of use? If you've ever used a search engine before, then you'll feel right at home with the website.
The interface proves easy to use, and the results pages feel familiar and straightforward to navigate. Overall, AutoTempest remains an intuitive website.
Auto Transport Services Can Help
What happens if you purchase a vehicle through AutoTempest located in a different part of the country? You don't have to take a one-way flight to the destination just to turn around and drive back in a vehicle you're unfamiliar with.
Instead, turn to a reliable, reputable auto transportation company for all of your carrier needs. Whether you require an open carrier for a daily driver or an enclosed trailer for an investment-worthy ride, we've got you covered.
What's more, you'll be pleasantly surprised to know that auto shipping proves more affordable than you've likely ever imagined. Keep reading for our complete guide to arranging auto transport for your vehicle.