12 Best Websites/Places to Sell a Car Online
The start of the COVID-19 pandemic changed just about everything a few years back, and the used car market was no exception. During this time, used car sales soared all over the U.S., as people were more sensitive to the cost of buying new cars and also looking to avoid mass transportation.
Nowadays, the used car market remains a viable source of income for private sellers and used car dealerships -- even if total sales have leveled off just a bit.
There are a million different reasons you might be thinking about selling your car, whether you're ready to trade it in for a newer model or looking to start driving a more eco-friendly option.
Nowadays, you've got a lot of options when it comes to how to sell a car. Gone are the days of putting an advertisement in the classified section of your local newspaper!
What are the best online car selling sites? Let's look at 12 of the most popular places to sell your car online.
Best Websites To Sell A Car (2023)
AutoTrader: Your go-to for car buying & selling online.
eBay Motors: The easiest place to sell cars.
Craigslist: Affordable car advertising and selling.
Cars.com: Get cash offers or list your car effortlessly.
Hemmings: Live bidding and offers for your benefit.
CarGurus: Fair vehicle offers in under 2 minutes.
Facebook Marketplace: Huge selection of affordable used cars.
TrueCar: Connect with certified dealers hassle-free.
Carvana: Competitive offers in just 2 minutes..
Vroom: Effortless car selling for everyone..
CarMax: Schedule in-person offers at your convenience.
Bring-A-Trailer: Expertly designed for seamless buying and selling.
Best Places/Websites to Sell Your Car Online
1. AutoTrader
Most visited third-party car selling site.
One-time $49 fee for listings.
Extensive library of car values, auto research.
No physical inventory.
No in-house financing.
Doesn't purchase used vehicles.
Why We Recommend AutoTrader
There are several reasons that AutoTrader is popular with both buyers and sellers. For buyers, the advanced search tools make it simple to find what you're looking for. For sellers, some of the listing package options come with a money-back guarantee, meaning that if you don't make a sale, you won't be charged.
Another thing that makes AutoTrader one of the best websites to sell a car is that you can sell it to a dealership or receive an instant cash offer. AutoTrade can be useful if you're more concerned with selling your vehicle fast than squeezing out as much profit as possible.
2. eBay Motors

Just $19 for a basic 7-day listing.
Set your price or let the market do it.
Post a listing in under 10 minutes.
Auctions last just seven to ten days.
High fees for high-value vehicles.
Can be hard to match with a buyer.
Why We Recommend eBay Motors
Not that long ago, most people you run into would find buying or selling a car on eBay pretty appalling. These days, however, it's become incredibly normalized to do so.
Are you trying to sell your car locally? If you are, eBay Motors is one of the best places to sell a vehicle. It's also a good option if you're already familiar with how to go about selling things on eBay.
It's simple to set up online car sales listings on eBay Motors. When you're making a local listing, there isn't any fee. If you want to list your vehicle nationally, it'll cost between $60 and $125. Learn about how transport works for selling cars on eBay here.
One of the downsides to using eBay Motors is that the bids aren't binding. This means that the buyer who won the bid on your car can back out at any time, for any reason.
3. Cars.com

Set your own price.
No hidden fees, costs.
Get help finding the right selling price.
No in-house financing.
Can't search out one-owner cars.
Can't bypass cars with accident histories.
Why We Recommend Cars.com
If you're looking for the best way to sell a car online, check out Cars.com. This site remains the gold standard when it comes to auto sales online. The reason for this is that, since their listings are so widely syndicated, their inventory is humongous.
When you sell your car online through this website, you can list for free or expand your reach with a paid option. Your listing might also be syndicated on one of their other websites, which include NewCars.com, PickupTrucks.com, and Auto.com. On top of that, it can get listed on their affiliate sites.
Through this site, you also have the option to sell your car quickly to a dealer. If time is more important than money, this is a reasonable option.
One of the downsides is that such an inventory creates more competition, and it's harder to make your vehicle stand out. Unless you're selling a model in high demand or have high-quality photos that will intrigue potential buyers, you might find it hard to get your vehicle the attention you feel it deserves.
4. CarGurus
Free pickups in 36 states plus D.C.
Filter best trade-ins from multiple dealers.
Set your own price with help.
No leased or salvaged vehicles.
Low-demand vehicles are hard to sell.
No trade-ins, direct sales.
Why We Recommend CarGurus
On CarGurus, it's free to make a vehicle listing. However, when selling your car on the site, you'll be charged a flat rate of $99. Regardless of if you sell your car for $500 or $50,000, you'll be out $100 on the deal.
On this site, there are somewhere around 20 million buyers per month. One of the reasons that this site is popular with buyers is that every listing is assigned a "deal rating." Each listing states whether this is a "great deal" or "overpriced."
As you can imagine, this is quite a helpful feature for buyers but a disincentivizing one for sellers. If you know how much your car is worth and don't want to budge, CarGurus might be a frustrating place to sell your car online. You may find that one of these other sites will be more suitable for marketing your vehicle.
5. Craigslist.com
Just $5 to list for 30 days.
Lots of site traffic.
Better money for private sales.
More heavy lifting, research.
You have to market yourself.
Beware of scammers.
Why We Recommend Craigslist.com
When you think about how to sell a car online, Craigslist might be one of your first thoughts. Craigslist has been around for just about forever, initially starting as an email distribution list in 1995. It's come a long way since then, with listing sites in 70 different countries.
If you're looking for one of the best websites to sell a car locally, Craiglist is an obvious option. It is a great way to create a listing rich with photos to create the outcome of a low-to-no-stress sale. For those selling locally, you don't have to worry about coordinating the logistics of car transport and payment.
However, Craigslist doesn't give you a national audience like other online car sales websites. That means it might take longer to sell your car, depending on the make and model and your location.
The location has a lot to do with how long it will take to sell your car locally, as well as the demand for the vehicle.
Where some fears pop up in the general psyche about how safe it is to meet strangers online to sell items, especially when they involve large amounts of cash, there are ways to ensure you're as safe as possible.
When interacting via Craigslist, plan out your meeting place in advance. Pick a public location and bring a friend with you. In some areas, police stations encourage people to meet in their parking lots so that everyone involved feels safe and protected.
(Are you buying a new car? Learn everything you should know about depreciation here .)
6. Hemmings.com
Best marketplace for classic car sellers.
Targets a niche audience.
Easy to navigate.
All auction listings must be approved.
Expensive listing fees.
3-6 month limit on listings.
Why We Recommend Hemmings
Are you looking for car selling sites specializing in collectible and classic cars ? Hemmings is the spot for you.
Hemmings is one of the most popular sites for classic car enthusiasts. When you make a listing, it has the potential to reach millions of prospective buyers. This site is a bit different from the others, in a good way, because the people who visit the website are super into cars and usually know what they're looking for.
When you sell a classic or collectible car through this site, you'll deal with someone who understands your car and its auto transport needs. This can be a weight off your shoulders compared to some of the annoying potential interactions with people buying a car they know nothing about for practical reasons.
7. Facebook Marketplace
Browse huge local inventory at low prices.
Loan calculator, Kelley Blue Book compatibility.
Quick to list, large audience to sell to.
Beware of scam listings.
Car purchases not protected by Facebook.
Advertising is up to you.
Why We Recommend Facebook Marketplace
When you start thinking about how to sell your car online, Facebook Marketplace might be one of the first things that pop into your mind. If you plan to sell your vehicle locally, listing it on Facebook Marketplace is a reasonable place to start.
One of the best things about Facebook Marketplace is that nearly everyone in your community, or at least a lot of them, are already on Facebook. In fact, as of 2019, the Pew Research Center reported that 69% of American adults say they use Facebook.
Making an ad on Facebook Marketplace is also very easy. If you already have a Facebook account, you're halfway there.
It's free to list on this great site. You also have the opportunity to look at the profile of your potential buyer to get a sense of whether or not they seem legit and whether you'd be comfortable meeting them for a test drive.
With many of these online marketplaces, it's worth knowing that there are quite a few flakes to look out for. Anyone who's ever sold something on Craigslist or even given something away for free has probably dealt with their fair share of no-call no-shows.
8. TrueCar
Price ratings boost good deals.
Reviews from trusted owners.
Chance to be view on curated lists.
Clunky interface to navigate.
App is basically a mobile browser.
Contact info required to view dealer pricing.
Why We Recommend TrueCar
TrueCar has traditionally been a site for buyers. Filled with information analyzing comprehensive and timely pricing information from a variety of dealers (and then publishing it in an easy-to-digest format), TrueCar's mission is to make the buying process more transparent.
With all of this available information, it creates a scenario where buyers can approach TrueCar Certified Dealers with certainty and confidence.
It is also a strong resource for sellers.
However, this is one of the car selling sites best used by people whose biggest priority is selling their cars fast.
On this site, you can get a True Cash Offer -- an easy process where you can get an offer right away before heading to a Certified Dealer to cash out.
9. Carvana
Co-signer friendly.
Soft credit checks for financing.
Leased cars, negative equity OK .
Higher average, maximum APR.
Reported confusion about title transitions.
Stringent financing guidelines.
Why We Recommend Carvana
Carvana is a site where you can sell cars and trucks fast and not have to deal with delivery or transport. It is also a site where buyers can buy a vehicle and have it delivered right to them. If you're trying to get rid of your car in the most convenient way possible and quickly, this might be an option that suits your needs.

10. Vroom
Free pick-ups in 48 states, D.C.
Bad credit friendly, more buyers .
Simple, comprehensive listing process.
High maximum APR.
Leased cars not accepted.
Offers are non-negotiable.
Why We Recommend Vroom
Where is the best place to sell your car? Well, as you've probably figured out, that depends on what is most important to you.
If you want to squeeze out the highest dollar amount for your vehicle, places like Carvana and Vroom probably aren't your best bet. However, if you value convenience and speed in this process, these sites might be just what the doctor ordered.
On this site, you can enter information about your car and receive an offer in 30 minutes or less. If you choose to accept the offer they make, they'll come to pick up your vehicle and direct deposit the payment right into your bank account.
11. CarMax
Instantly emails you an appraisal offer.
Vehicles of all ages accepted.
Damaged, salvaged cars accepted.
Lack of flexibility with offers.
No remote finalization.
High APR financing .
Why We Recommend CarMax
CarMax will submit an offer for your vehicle online, but you need to go to one of their stores for an in-person appraisal to complete the sale. As with Vroom and Carvana, you won't get as much for your vehicle as you might sell through other means. This is because they are buying your car to sell it again, and you are presumably accepting a lower price for convenience and time-saving.
12. Bring-A-Trailer
White-Glove service for interested sellers.
Niche audience of classic car lovers.
Beautiful interface.
Listings must be approved.
Questionable customer service.
All prices determined by auction.
Why We Recommend Bring-A-Trailer
Bring-A-Trailer will submit an offer for your vehicle online, but you need to go to one of their stores for an in-person appraisal to complete the sale. As with Vroom and Carvana, you won't get as much for your vehicle as you might sell through other means. This is because they are buying your car to sell it again, and you are presumably accepting a lower price for convenience and time-saving.
3 Easy Steps to Get the Best Offer for Your Used Car
The market size of used cars is projected to reach USD 1,969.72 billion by 2028. One of the reasons second-hand cars are in demand is the exponential financial recession that's shrinking the market for newer vehicles.
This means you've got a good chance of selling your car and getting some good money from the sale. And that's especially true when you work with one of the best used car sites in the industry. Finding the best places to sell your car is a bit of a task, in and of itself. Lucky for you, we've broken things down into three simple steps!
Step-by-Step Guide on How to Sell a Car with Nexus.
Enter your vehicle's information to receive accurate dealer quotes
Accept, decline, or negotiate a deal. It's up to you.
Nexus will home deliver your new vehicle from the car dealership to your address.
STEP 1: Enter your vehicle's information to receive accurate dealer quotes.
If you want to sell your car for the best possible price, accuracy is key. Provide us with basic information about your car including its make and model, year, mileage, engine size, and after-market accessories. The more detailed you are about your vehicle and its condition, the fairer the dealer quote you'll receive. Nexus car dealers use this information to find the best places to sell your car -- ones that will provide you with accurate car sales offers worth your time and investment.
STEP 2: Accept, decline, or negotiate a deal. It's up to you.
After you receive your auto dealer quote, it's up to you to accept or decline the offer. Feel free to take your time and negotiate if possible. There's no need to rush. You'll be in the driver's seat by remaining firm yet flexible about your asking price. Nexus car dealers often work with you to find used car deals that benefit both parties. That's auto dealer negotiations at their very best.
STEP 3: Nexus will home deliver your new vehicle from the car dealership to your address.
Once you've accepted your deal, Nexus takes care of the car shipping for you. We'll collect your vehicle at a pickup spot of your choosing and coordinate with the car dealership. All you have to do is sign over your title, cancel your car insurance, and inform your state's DMV of the sale. That's it. As you can see, selling your car with Nexus is secure, efficient, and just plain easy
Factors Affecting Your Car's Value When Selling
You can sell your used car for top dollar with the right information in your corner. Below are factors that affect your car's resale value.
The car's value will drop as it ages
Fewer Miles means more money
Lexus, Porsche, Audi, and Benz
Are you moving to another location?
If so, you may want to either sell or ship your car. The steps above will help make the process easy and efficient for those considering selling a car. If you'd prefer to ship a car instead, contact us or visit our car shipping cost calculator. We'll be happy to help.
Get an Instant Quote
---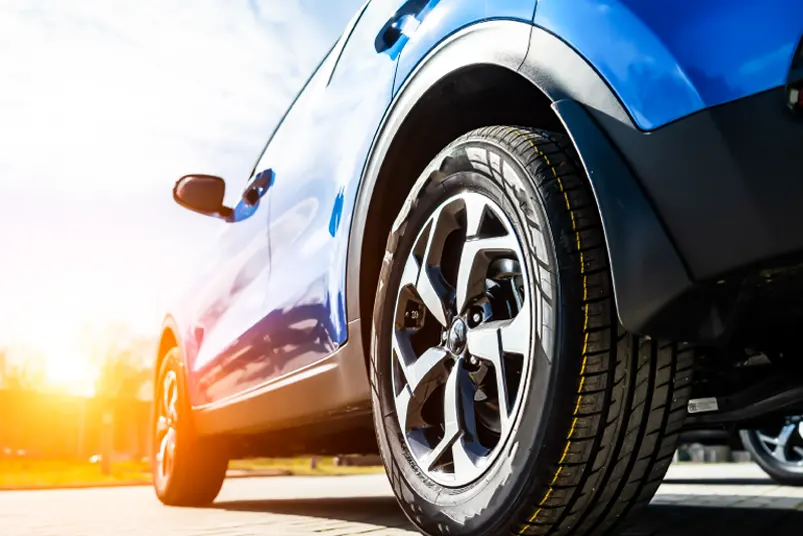 What is the Best Way To Sell a Used Car?
There are three main methods for private sellers to sell a vehicle --you can sell your car online, you can sell your car privately, or your can sell your car through a car dealership. The websites above are a great place to sell a used car online, but you should evaluate your options before you make a final decision.
Sell a car online.
The best place to sell a car online differs from situation to situation. Websites and services like Carvana, Cars.com, and Vroom all have different strengths and weaknesses to consider before making a final selling decision. For example, AutoNation and CarMax require you to close all agreements in person when you sell a car online. Other websites allow you to sell a car online without any face-to-face interactions. Be sure to pick a website that fits your current situation and meets your needs from listing to closing.
Sell a car in a private deal.
If you're a strong negotiator or find the right buyer through a private sale platform like Craigslist, you might be able to sell a car privately for more profit than you would with a car-selling website. After all, you won't have to pay a cut to the website for listing and facilitating the deal. There is a catch to this, however. Private sales limit your exposure to potential buyers. Private sales could also delay things or hamper your ability to create demand and leverage. It's also a lot of hard work to sell a car yourself! And to top things off, private financing can be tricky for some buyers -- especially in the current economic climate.
Sell/trade a car to a used car dealership.
Only sell a car to a used car dealership as a last resort, or if they're willing to give you a heck of a deal for a trade-in. You'll make much more on a sale selling a car online or directly via private sale than you would if you sell your car to a dealership. They have to make a profit, as you might expect. If you can negotiate the right trade for your next dream car, it might be a different story!
What is the Safest Way to Sell a Car Privately?
If you'd prefer to do a one-on-one transaction when you sell a used car rather than sell a car online, limit your risk and conduct the sale in a way that safeguards you from loss.
The smartest way to sell a car privately is to conduct business with the buyer at their bank. This way, you can ensure they have the needed funds. Also, don't give up the title for the car until you receive the full payment. If the transaction is pending through a third-party service like PayPal or CashApp, wait until the funds are deposited in your account before you hand over the paperwork.
What is the Most Profitable Way to Sell a Used Car?
The best place to sell your car for maximum profit is usually through a private sale. Via a private sale platform, you can control the cost and terms of a deal while cutting out much of the broker and listing fees associated with car selling websites.
However, this comes with a caveat. It's harder to sell a car privately than it is to sell a car online. And you miss out on the perks of online selling, including the potential that the site could pick your car up for free and deliver it to the purchaser. And if you can't negotiate or find a buyer willing to pay top dollar in a private deal, you might have to find other places to sell your car when all is said and done.
Who Gives the Best Money For Used Cars?
The best places to sell a car for a huge profit depend on your car and situation. As we said before, selling a car privately allows you to maximize your earnings with limited overhead. However, what happens if you can't find a viable buyer or a deal worth your time?
That's where car selling websites like AutoTrader come in to save the day! You'll have access to more potential customers, and you might be able to get close to top dollar with luck. Some online services will even contract a trucker to pick your car up for free. When you sell a car privately, you often have to facilitate your car shipping through a provider like Nexus. And that will cut your overall profits or add to the overall cost for a prospective buyer.
Should You Sell a Car When You Move or Ship a Car?
When it comes time to sell a car, there isn't one set answer that makes sense for everyone. The best place to sell your car differs from seller to seller. If you're looking to make as much money as possible when you sell a used car, you'll likely want to use one of the sites that receives national traffic and where you deal with the transaction yourself. If you're more interested in selling the car and moving on with your life, there are several places to sell your car where you can keep the process as quick and easy as possible.
Are you choosing between selling your car and taking your car with you on a long-distance move? If so, it might make more sense to ship your car than to sell it and buy a new one in your new hometown.