Door-to-door Shipping
Our safe & secure car carriers haul your vehicle from door to door, no hassles.
What is door-to-door car shipping?
With Door-to-Door car shipping, you can select a specific location for your car to be picked up and dropped off. If you want to ship your vehicle to or from a residential address, the driver will get as close to your home as possible with concern for safety and legal regulations.
However, some cities prohibit large trucks from driving into certain residential neighborhoods. If access to your location is restricted by low-hanging trees, narrow streets, tight turns, or speed bumps, the driver might ask you to meet in a nearby large parking lot for loading instead.
Door-to-door car shipping is the safest and most affordable means of shipping your car in the United States. And when you ship your car with a reputable and experienced auto shipping provider like Nexus Auto Transport, it's even better.
What does door-to-door mean in shipping?
In the world of vehicle shipping, there are door-to-door shipping options and terminal-to-terminal shipping options. Door-to-door car shipping allows you to pick specific pickup and delivery locales for your vehicle. Whether you want to ship your car from a coffeehouse, a residence, or outside of your place of work, our drivers will make it happen -- provided that it's legal and safe to access your desired locations.
Terminal-to-terminal shipping, on the other hand, is when your car is shipped to and from terminals near you. Terminal-to-terminal car shipping is often less expensive than door-to-door car shipping. However, terminals can often be miles out of your way -- costing you gas money, time, and potential wear and tear on your vehicle. In truth, the unseen costs of terminal-to-terminal shipping are not always worth the initial money saved.
Door-to-door shipping with Nexus Auto Transport is safe, secure, and works within your schedule. Our network of experienced drivers takes every precaution possible to make sure your car arrives at its destination in its original condition. And with some of the most affordable door-to-door shipping rates in the United States, Nexus is the perfect option for movers and travelers on any budget.
Which transport provides door-to-door?
When it comes to door-to-door shipping, you have two options for your vehicle -- door-to-door container shipping and Roll-on, Roll-off (RORO) door-to-door shipping service.
The problem with door-to-door container shipping is that it costs significantly more than a RORO door-to-door shipping service. While door-to-door container service is a smart play for international vehicle shipping, it's overkill for domestic car shipping.
Nexus Auto Transport provides RORO door-to-door shipping service with both open and closed car haulers. And our door-to-door shipping rates are among the most affordable in the car transport industry. Head over to our car shipping cost calculator right away. You'll receive three different quotes for door-to-door shipping service. Pick the one that works for you and you're on your way!
How does auto transport work?
The auto transport process is quite simple. Once you place your order, you will receive a call from your vehicle transporter at least 10 to 24 hours before your pick-up time and date. Once the driver arrives, they will inspect the vehicle with you before loading it onto the car carrier.
In regards to your vehicle delivery, the driver will call you in advance to let you know when the vehicle will arrive at its scheduled location. The driver will inspect the vehicle with you again before having you sign the Bill of Lading to finalize the delivery of your vehicle.
Make sure you have made payment arrangements with your car shipment driver before delivery. Most drivers prefer cash upon delivery.
Professional no hassle service.
When you hire Nexus Auto Transport, you can rest easy knowing our experts will handle every step of the auto shipping process in a friendly and professional manner. Our no-hassle auto transport service will deliver your vehicle straight to your door without any fuss or worries for you. Our dedication to professionalism isn't lip service. It's our way of doing business here at Nexus.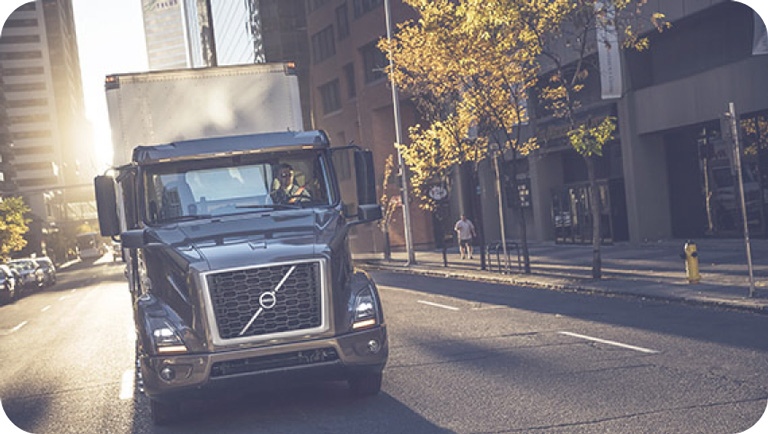 We come to you.
Nexus Auto Transport is one of the nation's leading providers of door-to-door car shipping services. You don't need to make arrangements to head to a terminal. You don't need to change your schedule at all. Our team of professional car haulers will pick up and deliver your car on your terms.
Relax and let us do the work.
When Nexus ships your vehicle, you free yourself of the responsibility of a long and tedious drive. Instead, you can relax, sit back, and let our staff of car shipping experts take care of your vehicle. Also, you won't put added stress and unnecessary mileage on your vehicle. Our door-to-door shipping service is designed to make things easy for you. And our affordable door-to-door shipping rates are designed to make things easy on your wallet, as well.
24/7 vehicle tracking.
When shipping your car, you can use Nexus Vehicle Tracking to monitor its progress. Just enter your email address and either your name or order number, and you can track your vehicle's progress 24/7.
Ultimately, your car transport time depends on your transporter. The times listed are approximate estimates, but they may help you with planning. Speak with your transporter for more specific car shipping and delivery estimates.
MIDWEST to EAST COAST - approximately 4 to 6 days
EAST COAST to WEST COAST – approximately 7 to 10 days
SOUTH to the NORTH – approximately 5 to 7 days.
These car shipping times are estimated and are not guaranteed. Several factors can affect car shipping times. These include road conditions, truck conditions, season, and weather conditions.
If you have any questions about the timing of your door-to-door vehicle shipment, our staff of car shipping experts is here to help. You can chat with us here directly, email us, or give us a call at 224-218-2949. We're always happy to assist.
It's our pleasure to ship your car door-to-door while providing the best customer service in the vehicle transport business. That's what gets us out of bed. And, that's what drives us here at Nexus.
X
Let's have a conversation
For the best price quote for a personalized multi car shipment, please give us a call
224-218-2949