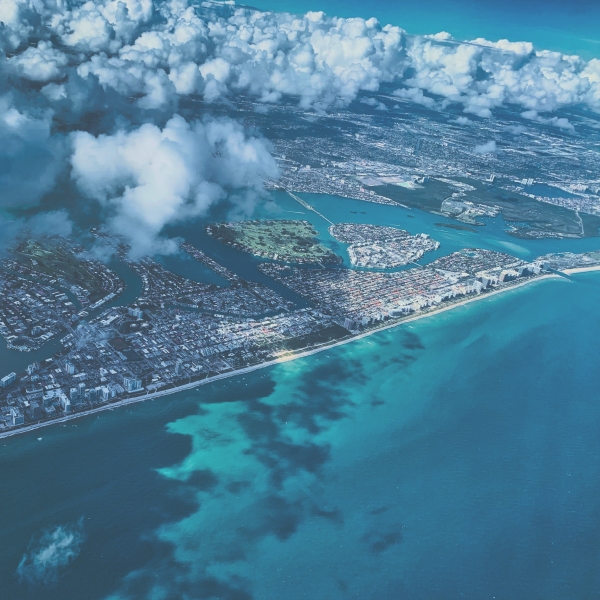 Reliable and efficient vehicle shipping to or from Florida
Get instant car shipping quotes to or from Florida. We'll make sure you have all the vehicle shipment information you need and that you get a fair shipping quote.

Nexus Auto Transport is an industry leader in safe and efficient car & truck shipments to and from Florida
Shipping your car or truck to or from (Florida) has never been easier. When you need to ship a car, truck, or specialty vehicle out of or into Florida, you can breathe easy knowing that our expert vehicle shipping staff is on your side. We've got decades of in-house experience shipping a variety of different cars and trucks, and we only work with the safest and most dependable auto transporters on the road.

When it comes to vehicle shipments in Florida, we're the best thing going. Vehicle pickups and deliveries in every corner of New York. We work with you!
Do you need your car picked up from your house in Florida? Are you shipping your truck to your workplace in Florida? Do you have special considerations and concerns about your prized muscle car?
Whatever the situation is and what vehicle transport questions you have, we have answers. We'll work both hard and smart to deliver your car, truck, or specialty vehicle from on your terms!
How it works
Car shipping simplified to 3 easy steps
Learn more about the great State of Florida
The Sunshine State isn't just about beaches and easy living. It's the third most populous state in the Union and a noted destination for retirees and those looking for a new lease on life. With an estimated 21,646,155 residents, Florida trails only California and Texas in population size. That's despite only having one city in the top twelve in population size – Jacksonville has 911,507 residents, trailing only eleven other American cities.
That doesn't mean Florida is all swamps and sprawling lands. There are plenty of other cool cities to check out with solid populations to their credit. Following Jacksonville, here are the nine other cities which finish the list of the ten most populous in the Sunshine State: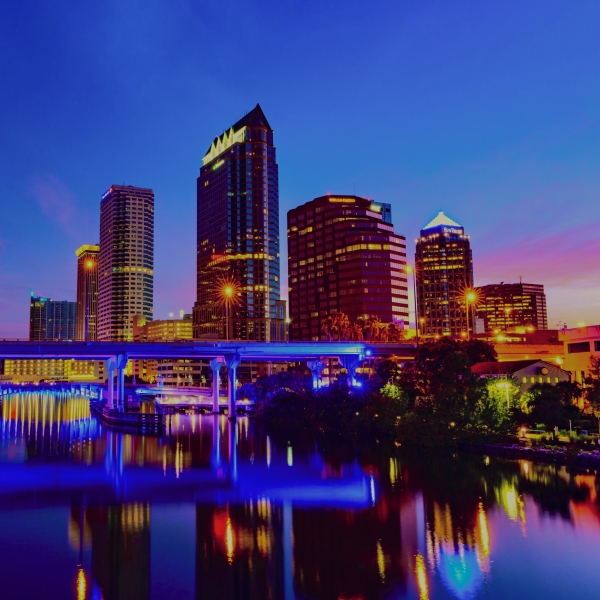 Tampa Bay
347,645 residents

Orlando
249,562 residents
Florida isn't the biggest state from a land mass perspective, ranking just 22nd out of 50 with an area of 65,757.7 square miles. However, it's elongated shape and unique layout helps to pack a massive populace within its borders. Transplants from all over the United States and a bevy of other countries come to Florida year after year for both rest and relaxation and to find their place within what is a truly diverse economic structure.
For Florida, tourism is a huge part of their Gross Domestic Product. Orlando and its outlying areas are chock full of destinations such as Disneyworld and Universal Studios which draw in tourists from all around the world. But it's not just theme parks which cause outsiders to circle Florida on their agendas. There's Daytona Beach which is the home to one of the world's most famous automobile races, the Daytona 500. There's the NASA Kennedy Space Center's Spaceport USA which gives common citizens a taste of what it's like to travel into outer space. And there's also the Everglades National Park which is home to some of the most breathtaking views of any national park or historical site around.
That's not the only park you'll be able to enjoy when you head to the Sunshine State. For such an average-sized state, Florida sure has a ton of state parks. In fact, in has 159 in total which span a whopping 723,000 acres or so. Furthermore, Florida also has 31 state forests which cover an even bigger 890,000 acres. Whether you're looking to hike, bike, or just enjoy some time in the sun, traveling to Florida to live or just to visit is a real bucket list sort of experience.
Tourism isn't the only industry going strong in Florida, though. The Sunshine State is also well known for its contributions to the manufacturing and agricultural sectors. Florida is home to a bevy of different factories and manufacturing plants for industries which include food processing, transportation devices and equipment, publishing, electronics and electrical equipment, and general machinery. If you're shipping your car to Florida but don't have a job yet, there's usually a wealth of job opportunities to be at all levels of the manufacturing sector.
As for agriculture, Florida is a haven for citrus fruits! There are large swaths of the state which are simply covered in trees which yield grapefruits, oranges, and a variety of other citrus fruits. If you've had an orange somewhere on the East Coast, chances are good that said orange came from Florida. There are plenty of other agricultural exports to Florida's credit too which include cattle, dairy products, sugar cane, peanuts, melons, strawberries, and potatoes. If you're into shopping local and getting your food directly from the source, moving to Florida will be heaven for your taste buds.
Speaking of food, Florida has a unique imprint when it comes to cuisine. That's because Florida is home to large Hispanic, Central American, and Carribean populations. There are not a lot of states where you can get authentic Mexican food and Cuban food on the same block, but that's easy to find in places like Miami and Jacksonville. If you love spices and you love food which doesn't come from the cookie cutter mold, you'll got a foodie friend in the Sunshine State.
And do you know what goes well with food? Sports! Florida is home to nine different professional sport teams across the four major sports, dozens of other professional and semi-professional teams in other sports, and one of the most passionate fan bases for collegiate sports in all of the United States. If you're a true sports nut and want to experience college football at its zenith of pageantry, a gameday experience in Gainesville or Tallahassee is something that you'll talk about with your friends for years to come.
With sports, tourism, manufacturing, and agriculture taken into the equation, it's easy to see why Florida's $1 trillion economy is the fourth largest in all of the United States. In fact, Florida would be the sixteenth largest economy in the entire world as a standalone country. For a state that is deceivingly small from a land mass perspective, that's a huge financial contribution and proof positive that Florida is a land of opportunity for those looking for work.
It's also a land of opportunity for those looking to play. The state's giant coastline makes it a prime getaway for many looking to escape the hustle and bustle of their everyday lives. Some beaches on the Florida coastline are known throughout the world for their emerald and turquoise-colored waters. These waters have called many writers to them, with American legends such as Ernest Hemingway and Tennessee Williams writing some of their most well-known works while enjoying the sights and sounds of Florida's coastal splendor.
And what coastal splendor it is! Florida has the longest coastline in the Continental United States, spanning a mind-boggling 1,350 miles. That's just the main mass of the state! Florida also has a whopping 4,510 islands in its jurisdiction which are ten acres or larger in land mass. Only Alaska has more islands or a longer length of coastline than that of the Sunshine State. If you're looking to escape to an ocean paradise, there's likely one that'll capture your heart within the State of Florida.
At this point, you're probably already chomping at the bit to experience Florida for yourself. So why not familiarize yourself with a little bit of state trivia to impress friends, family, and even the locals. Below is a list of the living and inanimate symbols of the Sunshine State:
State Amphibian – Barking Tree Frog
State Bird – Northern Mockingbird
State Flower – Orange Blossom
State Insect – Zebra Longwing
State Mammals – Florida Panther, Florida Cracker Horse, Manatee, Bottlenose Dolphin
State Tree – Sabal Palmetto
State Beverage – Orange Juice
State Food – Key Lime Pie, Orange
State Gemstone – Moonstone
State Rock – Agatized Coral
State Shell – Horse Conch
Also, we'd be remiss to talk about Florida without describing its climate. In fact, climate will likely play a huge part in the execution of your vehicle shipments to and from the Sunshine State. Florida joins Hawaii as one of just two states within the United States with a tropical climate. That means shifting temperatures, impressive storms, and humidity. If you're looking to escape the real eye of Florida's tropical climate, northern Florida and its subtropical climate is likely for you. The farther you go down the length of Florida, the wilder the weather can get.
That doesn't mean you shouldn't brave the elements when you can and travel down the Florida coast. That's especially the case considering that Florida has the only living coral barrier reef in the Continental United States. In fact, it's the third largest coral barrier reef system in the entire world trailing only the Belize Barrier Reef and Great Barrier Reef. The weather may turn some folks off from the Florida experience, but the sights and sounds of the barrier reef and its surrounding wildlife is something you need to see to believe.
Just make sure you invest in homeowner's insurance which clearly covers you from the threat of hurricanes and tropical storms. Investing in real estate is a fantastic idea in Florida, considering the amount of retirees and transplants looking to make the move to the Sunshine State every given year. Just protect your investments and makes sure you have a reputable insurance company behind you in case Mother Nature wreaks a little bit of climate havoc.
In summation, Florida is a destination unlike any other in the Continental United States. Shipping your car, van, or truck to the Sunshine State is your first step towards really getting to know what Florida is all about. From the Cuban-influenced culture on the coastline, to regular sporting events and concerts, to some of the world's most fascinating parks and museums, Florida has a little bit of everything for the discerning traveler.