What Is the Best Way to Move Cross Country?
The coronavirus pandemic made many Americans rethink a lot of things in their lives. With many people transitioning to work from home and many students schooling from home, families across the country considered whether or not they would be happier in a different home, in a different city, or even in a different state.
While many people moved within the same metro area during this time, others opted for more dramatic moves. Since 2010, certain locations in the West and in the South have been growing, and the pandemic often accelerated this trend.
Are you thinking about moving to a new state and wondering what is the best way to move cross country?
Let's take a look at where Americans are moving and how to move across the country is it's time for you to make a big change.
How the Pandemic Influenced Our Movement Throughout the Country
There has been a lot of discussion since the outbreak of the coronavirus pandemic regarding where Americans are moving to and where they are leaving. With remote work becoming increasingly common and people in high cost of living, crowded cities no longer necessarily tethered to the place they have called home, many Americans have considered relocating if they haven't already. While it is common to hear stories about many people moving to places like Texas and Florida, the data suggests that most people who moved actually stayed relatively close to where they were from.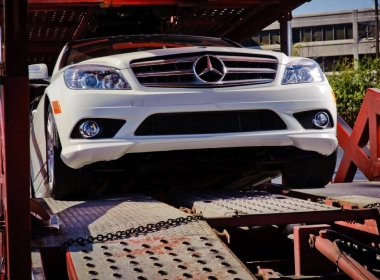 While it is common to hear stories about many people moving to places like Texas and Florida, the data suggests that most people who moved actually stayed relatively close to where they were from.
The number of people who made permanent moves between March 2020 and February 2021 was up 3% across the United States. The national migration rates, even with that increase, are thought to still probably be at historic lows.
However, some of the most expensive and densest metro regions in the United States display a much more dramatic picture, with double-digit percentage increases in moves.
Before the pandemic, there was already a trend of a decrease and flow into cities while smaller cities and suburbs gained residents. This trend was accelerated by the coronavirus pandemic, as many people sought more space at home, space from other people, or were compelled to move for other reasons.
Across the country, areas that were adjacent to urban centers had more people moving in than people leaving compared to the number before the pandemic.
According to recent data, most people didn't move very far even in the biggest metro areas. In the 50 most popular cities in the United States, about 84% of moves were to somewhere else within the same central metro area. While this number is down from pre-pandemic levels, it doesn't prove to be a huge decrease.
Even for people who did move further away, they typically stayed within a 100 to 150-mile radius.
Some individual cities and metro areas do tell a more dramatic story. When you take a look at the San Francisco Bay Area, containing San Francisco and San Jose which are two of the most expensive housing markets in the entire country, you will notice the rates of permanent moves increased the most.
Compared to the 3% national increase, these cities increased by 23% and 17% respectively. While most people did stay within the same general area, a much greater percentage of people completely left the Bay Area compared to other metro regions.
New York City also saw a tremendous loss in net moves into the city compared to other metro areas.
All that being said, people certainly did make larger moves during the time of the pandemic. Let's take a look at where Americans are moving when they are making a more dramatic permanent move.
Where Americans Are Moving in 2021
One of the ways that moves are tracked is by studying moving van rentals and moving company statistics. According to this information, you can learn about where Americans are commonly moving and where they seem to be leaving.
The top inbound states in the US according to this data are:
On the flip side, the five states that people seem to be leaving during 2020 were:
This information does correlate to some extent with the 2020 census data regarding the fastest-growing states in the country. According to the U.S. Census Bureau, the West and South regions had the largest growth rates since 2010.
According to this data, the fastest-growing states are:
In 2019, Pennsylvania, New Jersey, and Michigan began having decreasing numbers. Massachusetts, California, and Ohio had been growing until last year.
Wondering how much it will cost to move long distance? Check out our long-distance moving cost calculator.

The Best Cities to Move To in the US
If you are thinking about leaving your hometown and starting over somewhere new, it can be overwhelming to decide where to go. Many people might be motivated by a new job or the desire to be closer to family when they are choosing a new city to move to. However, if you work remotely, you might have the opportunity to pick just about any place off the map as your new home.
What makes a city great? When you are thinking about where you want to move, you'll want to think about the factors that matter to you. While some people might be drawn to living in cities with a vibrant nightlife or the amenities and opportunities that only exist in high cost of living areas, other people might be interested in living in a more affordable area and working a less stressful job.
Think about what you are looking for in a community and what you are looking for in a region. Perhaps you are a big hiker and you want to be able to hit the trails on a weekly basis. There are many American cities that are close to beautiful public natural spaces, while other American cities might be much more densely urban and suburban in a way you could find it stifling.
Everyone is different and everyone's ideal city will be different. A very important consideration is also your preferences when it comes to climate and weather. Some people might hate humid heat but not mind dry heat, while someone else might actually prefer a long winter.
Moving is a big decision and it is worth looking at it from a number of different angles. Rather than being a single-issue voter and fixating on one factor, it's a good idea to try and think about every potential aspect of what life might be like in a new city.
All that being said, some Americans are certainly voting with their feet when it comes to what the best cities are in the United States.
Here are the fastest-growing big cities in the U.S. in 2020:
The major cities that had the least growth in 2020 were:
San Francisco, California
The story looks a bit different when you look at population growth between 2010 and 2019 however.
According to the U.S. Census Bureau, the fastest growing cities in the US in the last decade were:
Town 'n' Country, Florida
Mount Pleasant, South Carolina
During this time, the large cities with the highest growth were:
The top midsize cities in terms of growth during this time were:
Between 2010 and 2019, the small cities with the highest growth were:
Town 'n' Country, Florida
Mount Pleasant, South Carolina
During the same time, the large cities with the lowest growth were Memphis, Tulsa, St. Louis, Cleveland, and Baltimore.
Ok, so that's where the most Americans are moving. But does that mean that those are the best cities to live in America?
Every year, U.S. News & World Report releases a list of the best places to live in the United States. They have their own rubric for determining what makes a place a nice hometown and they then compare the 150 most populous metro areas in the country.
The top 20 best places to live for 2021 and 2022 according to their report are:
2
Raleigh and Durham, North Carolina
6
Colorado Springs, Colorado
15
San Francisco, California
17
Fort Collins, Colorado
20
Charlotte, North Carolina
From this data also emerges the metro areas that come up with the lowest score according to their rubric. The 20 lowest scoring metro areas and therefore the worst places to live in the US according to this report are:
Fayetteville, North Carolina
Vallejo and Fairfield, California
Gulfport-Biloxi, Mississippi
Most people are looking for cities that are safe, that they enjoy, and that offer them employment opportunities. According to US News and World Report, their ranking is based on the value of living in a place, the job market, the quality of life, and the desirability of living in a place.
The State of the American Housing Market
If you've been thinking about moving and considering purchasing a house, you are probably aware that the American housing market has also had a severe reaction to the coronavirus pandemic and related events. A number of factors came together to create what some real estate agents have called the craziest market they have ever seen. These factors include historically low-interest rates, low housing inventory, and rising sale prices.
No one can ever predict with certainty what is going to happen in the future of the housing market. You can easily find opinions by experts and laymen alike arguing that home prices will continue to rise infinitely as well as arguments that we are on the brink of another bubble burst and crash. This range of advice and opinions can make it feel very difficult to decide what the best step forward is for you and your family when it comes to where you buy a home and move to.
What Is the Best Way to Move Across the Country?
Moving is one of the most stressful things that we do in our lives. That is even true when we are moving down the street. When you are moving across the country, the stakes become higher, the logistics become more complicated, and your stress level can go through the roof.
It doesn't have to be that way though. With some preparation and organization, you can reduce the amount of difficulty in trust your experience when you're moving across the country.
The best way to move across the country is going to depend on what you are prioritizing. Some people might want to prioritize saving money while other people might want to prioritize saving their own time.
You have a number of different options when it comes to deciding how to move when you are going long-distance. You can either:
There is not necessarily a right answer to what the best way to move across the country is. Let's take a look at the pros and cons of each of these options.
Rent a Truck
If you are hoping to "do it yourself" as much as possible during your cross-country move, this is probably the choice for you. However, it really isn't always the best option when you are moving across the country.
If you only have a small one or two bedroom apartment, moving across the country with a rental truck can actually be more expensive than using a container moving service or hiring a professional mover. However, for homes that have two bedrooms or more, you can often save thousands of dollars versus the alternatives.
This is the best way to get your belongings to your new location as fast as possible, but it comes at the expense of a lot of hard work and a long drive you're doing on your own.
Hire a Moving Container Service
This can be an affordable way to move across the country, but it becomes less affordable for larger moves. This can be a convenient option as you pack the moving container yourself but don't have to deal with transporting it across the country. You can expect it to take between eight and 12 days for a container to make it across the country.
Hire a Freight Company
It is often cheaper to hire a freight company than rent your own truck if you are moving a small 1 to 2 bedroom apartment. It can be cheaper than hiring an interstate moving company for larger homes.
It typically takes between eight and 12 days for freight to ship across the country. They also offer short-term storage options that are affordable though it isn't a good choice if you need storage beyond a few months. This can be a convenient balance between a full-service moving company and a do-it-yourself rental truck.
Hire a Moving Company
If you have more money than time, you might just want to hire a moving company. They will break down furniture, handle all the heavy lifting, and even pack and unpack your boxes if you'd like to pay for that service.
You are, inevitably, paying extra for the convenience of hiring a moving company. They are the most expensive option in most cases. They're also the least accurate when it comes to delivery time, and you might receive your belongings in three days or in 21 business days.
How to Prepare For a Cross-Country Move
There are likely a lot of things to do on your to-do list if you're moving across the country. If you are organized and prepared for your move it will go much smoother than if you try to pull it together at the last minute. Here are some tips to help you prepare for a cross-country move:
Go through your stuff ahead of time and decide what you are going to move, donate, sell, or throw away
Pick a move-in date ahead of time and factor in the fact that it might be two weeks before your stuff arrives at your new location
Know all of the move out and move in policies before the big day
Nail down a specific move out date ahead of time
Estimate the value of everything that is being moved to help you think through your insurance options
Another thing you're going to need to figure out is how you are going to be getting your vehicle across the country. If you are simply leaving all of your worldly possessions behind and hopping in your car before heading across state lines, than you can simply drive yourself. However, most people will have a lot more belongings to deal with that mean that they need to find another way to move their vehicle.
It's easy to leave this as an afterthought when it's time to move across the country, but it's worth thinking about as a part of your preparation.
How Much Does It Cost to Move Across the Country?

There are a number of things will impact how much it costs to move across the country. These include:
The size of the move
How popular the city you are moving to is
Whether you have heavy or bulky items
The region of the country that you are moving to
How easy it is to access the locations you are moving between with a large truck
Whether you are moving during the busy season
Whether you are moving on the weekend or at the beginning and end of a month
How far you are moving
On top of that, it depends on how much work you are willing to do on your own versus how much you are planning on hiring out the labor of moving.
For example, renting a truck and moving across the country can cost between $1,800 and $3,700 or more depending on the size of your home. Using a freight trailer can cost between $1,500 and $3,300. If you go the route of hiring a moving container company, this can cost between $1,500 and $6300 or even more.
Hiring a moving company is typically the most expensive option. However, they can take a lot of stress and burden off of you during this hectic time. The costs of moving across the country and hiring a moving company range from $1,500-$8,200 depending on the size of the move.
When Planning Your Move, Don't Forget About Your Car!
Determining the best way to move cross country is going to depend on your own personal situation as well as your priority. One thing is for certain, though, you don't want to leave consideration of how you will move your vehicle across the country until the last minute.
If you are wondering about shipping a car vs driving, it is often far more convenient to ship your car. This is particularly true if you are moving more than 550 miles away.
Are you wondering how much it would cost for you to ship your car across the country? Check out our cost calculator here.