Reliable and efficient vehicle shipping to or from Alabama
Get instant car shipping quotes to or from Alabama. We'll make sure you have all the vehicle shipment information you need and that you get a fair shipping quote.
Nexus Auto Transport is an industry leader in safe and efficient car & truck shipments to and from Alabama
Shipping your car or truck to or from Alabama has never been easier. When you need to ship a car, truck, or specialty vehicle out of or into Alabama, you can breathe easy knowing that our expert vehicle shipping staff is on your side. We've got decades of in-house experience shipping a variety of different cars and trucks, and we only work with the safest and most dependable auto transporters on the road.
When it comes to vehicle shipments in Alabama, we're the best thing going. Vehicle pickups and deliveries in every corner of Alabama. We work with you!
Do you need your car picked up from your house in Birmingham? Are you shipping your truck to your workplace in Huntsville? Do you have special considerations and concerns about your prized muscle car?
Whatever the situation is and what vehicle transport questions you have, we have answers. We'll work both hard and smart to deliver your car, truck, or specialty vehicle on your terms!
That's why Nexus is the top Alabama car transport company in the nation. We offer the best services around at reasonable rates, all year round.

How it works
Schedule a car shipment online or over the phone.
Schedule a vehicle shipment with Nexus and you'll be surprised at how easy it is! All you have to do is enter your car pickup and car delivery zip codes in our online car shipping quote tool (or give that information to one of our dedicated vehicle transport agents), select your vehicle type and size, choose between open or enclosed auto transport, and pick from a variety of different car shipment scheduling dates.
You're bound to find a fair shipping rate that works for you, or you can pay a bit more for expedited enclosed vehicle transport. It all depends on your needs and the driver availability of our network of car haulers. Reserve your car shipment with a refundable $0 reservation fee. Our low-risk car delivery service is suitable for any budget.
We pick up your car and the vehicle transport journey begins.
One of our expert Nexus auto transport coordinators will work with you to arrange a vehicle pickup date and time which works best for you. When you ship a car direct with Nexus, we do our very best to work around your schedule!
Just prep your vehicle for car hauling by cleaning it inside and out, removing valuable personal items, and making sure there's at least a quarter tank of gas for loading and unloading it off of the car hauler. On car pickup day, you or someone you authorize through Nexus will inspect your vehicle with your driver to notate preexisting damages and other concerns. Once the Bill of Lading and the inspection report are signed, your car will be on its way!
Our car hauling service delivers your vehicle to its destination.
You can contact your car transporter at any time during your vehicle shipment to ask questions about arrival times and anything else that may be on your mind. Our vehicle transport truckers go through rigorous safety and procedural training to ensure that your car is safe every step of the way!
The vehicle transport hauler will come as close to your address as safely and legally possible. Any balance due on your vehicle shipment can be paid to your trucker upon arrival. You or someone you appoint will conduct a final vehicle inspection, sign off on a Bill of Lading, and you're done! Shipping is complex with other car moving companies. But, it's as simple as 1, 2, 3 with Nexus.
How much would it cost to ship a car to Alabama?
The cost of Alabama auto transport differs based on specific factors involved with your particular vehicle shipment. These key factors include the time of year that you ship a car, the overall distance of your Alabama car shipping order, the weight and model of the car you're shipping, your pick of open or closed transport services, your scheduling flexibility, and the company you choose for Alabama auto transport services.
When you choose Nexus over other AL auto hauling services, you're in for a special experience. Thanks to our instant car shipping cost calculator, you can secure top-rated AL car transport services, 24/7/365, at prices that work with your budget.
That's the Nexus advantage. We are the premier AL car hauling services team for a reason. Choose Nexus and choose quality.

What's the best way to ship your car to Alabama?
If you're searching for an Alabama auto transport company, you have plenty of options. However, you should always opt for an experienced Alabama auto transport team that doesn't sacrifice safety for its bottom line.
That's where Nexus comes in. Do you need expedited Alabama car shipping to Montogomery? Are you looking for affordable auto transport services to Mobile that don't cut corners?
No matter what you're looking for out of your Alabama auto transport experience, Nexus is your best bet. We're a level or two above the rest in regards to shipment security, efficiency, affordability, and customer service.
Experience the Nexus difference for yourself.
If you need reliable Alabama auto transport immediately or later down the road, you should head over to our instant car shipping cost calculator right now.
No more searching for the "best car shipping companies near me" and hoping for a winner. When you ship a car with Nexus, you'll never look elsewhere for Alabama car transport services again.

Learn more about the great State of Alabama
Located in the heart of the Deep South and southeastern regions of the United States, the State of Alabama is the 24th most populous state in the Union with an estimated population of 4,903,185 residents. It's also the 30th largest state by area in the United States at a total of 52,419 square miles. Alabama has three official nicknames to its credit – the Yellowhammer State, the Cotton State, and the Heart of Dixie.
While the capital city of Alabama is Montgomery, that's only the 3rd most populous city in the State of Alabama. The most populous city in Alabama is Birmingham with an estimated population of 208,940. Ranked 109th in the United States in population, Birmingham is an extremely intriguing city that balances true Southern charm with the modernity and access of a modern city. However, Birmingham isn't the only city worth mentioning here. Below are the nine other cities which round out the list of the ten most populous in Alabama: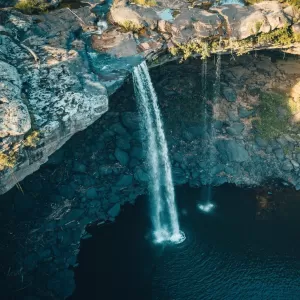 Huntsville
202,910 residents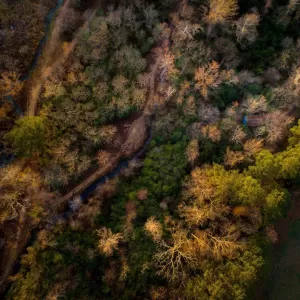 Montgomery
197,282 residents
Mobile
186,804 residents
While Alabama's economy was primarily agricultural for the majority of its statehood, things have changed significantly in the past few decades. The state has become much more industrialized with manufacturing becoming a major factor in the fiscal and population growth of the state. What's jolted the economy since the 1990s is the state's growing automotive manufacturing imprint. Four major automotive manufacturing plants called Alabama home – Mercedes-Benz U.S. International, Toyota Motor Manufacturing Alabama, Hyundai Motor Manufacturing Alabama, and Honda Manufacturing of Alabama.
Other key industrial outputs and exports for the State of Alabama included iron, steel, lumber, wood products, paper, plastics, apparel, electronics, and aerospace technology. Alabama also has a strong mining operation within the state, with coal being the main raw material excavated and exported. However, it's still automobile manufacturing which has accounted for about one-third of the state's industrial growth since 2012.
While agricultural outputs and exports aren't the cash cow they used to be for Alabama, they're still very important and significant to the health of the Alabama economy. The Cotton State may have dropped off in cotton production as of late, but the state still ranks in the top ten in the nation in total output. Other agricultural exports from Alabama include peanuts, corn, sorghum, various vegetables, peaches, soybeans, peanuts, nursery products, fish, cattle, eggs, and dairy products.
Alabama also makes significant money from the tourism and service industry. The 24th most populous state in the nation ranked 14th in a recent listing of the most popular states to visit in America. According to a recent estimate, 26 million different tourists visited Alabama in 2018 – 100,000 of which came from out of the country.
What's the hubbub about in Alabama? For starters, Alabama is home to a wide variety of different attractions both natural and man-made. In addition to its 22 different state parks and 21 state forests, Alabama has a staggering 1,500 miles worth of inland waterways within its borders – the most of any state in the Union. As you can probably guess, this contributes to an extremely healthy fishing culture and an entertainment emphasis on water sports. The state also borders the Gulf of Mexico, and the beaches in the southwestern part of the state are extremely popular with tourists.
That's not all for entertainment in Alabama. The Hangout Music Festival comes to the Gulf Shores every year and brings tens of thousands of visitors with it. The Alabama Shakespeare Festival in Montgomery is one of the ten biggest Shakespeare festivals in the entire world. And there are also a handful of amazing amusement parks to check out including Alabama Splash Adventure in Bessemer.
Other tourist attractions worth circling on your Alabama to-do list include Helen Keller's birthplace in Tuscumbia, the beautifully restored state Capitol in Montgomery, the Civil Rights Memorial and the Rosa Parks Museum and Library also in Montgomery, the Civil Rights Institute, and the McWane Center in Birmingham, the Russell Cave outside of Bridgeport, the USS Alabama in Mobile, and the Mound State Monument outside of Tuscaloosa. And if you're someone who has dreamed about traveling to outer space, the Space and Rocket Center in Huntsville will be right up your alley.
How are you going to get to all of these amazing attractions? While Alabama has its share of airports, rail services, and even the Port of Mobile off the Gulf of Mexico, a reliable vehicle is your best way of getting around. There are six major interstate routes in the state, tens of United States highways that pass through it, and a litany of highways and byways worth driving on just for the scenery alone. If you want to experience the Heart of Dixie and really hear it beat, shipping your car to Alabama is a really good option.
If you're going to be driving around that much, you're going to get hungry. Luckily for you, Alabama food culture is absolutely amazing. Southern cooking is the name of the game in Alabama, as is barbecue. From slathered ribs to sweet cornbread, you're going to be floored by the sights and tastes of the dishes served at local restaurants around the state. Be sure to try the fried okra and the fried green tomatoes. You surely won't be disappointed.
Are you a sports fan? Do you want to eat some amazing Alabama barbecue while catching a football or basketball game? While the State of Alabama doesn't have any professional sports teams in the four major American sports leagues, it does have several minor league teams and professional squads in a variety of different sports. Alabama has also played host to major golf tournaments, tennis tournaments, and racing events.
Speaking of racing events, Talladega Super Speedway in Talladega hosts several different NASCAR events. It's also the sixth-largest stadium in the country and thirteenth-largest in the world with a seating capacity of 140,000. While that's impressive, the fervor surrounding those events pales in comparison to the yearly Iron Bowl between in-state college football rivals. The games between the University of Alabama and Auburn University are cultural events of a different scale, and the blood rivalry between the two programs bleeds its way into everyday culture in the state.
And while the University of Alabama in Tuscaloosa and Auburn University in Auburn are two great choices for transplants looking to continue their higher education, they're not the only universities worth mentioning or considering. Other celebrated and well-regarded universities in the state include the University of South Alabama in Mobile, Samford University in Homewood, the University of Alabama at Birmingham, Tuskegee University in Tuskegee, and the Thomas Goode Jones School of Law in Montgomery.
Now that we've given you an inside look at all the great things the State of Alabama has to offer, we'd like to boost your trivia cache about the Heart of Dixie. Let's start with a look at the different inanimate and living symbols of Alabama:
State Birds – Wild Turkey, Yellowhammer
State Butterfly – Eastern Tiger Swallowtail
State Amphibian – Red Hills Salamander
State Fish – Fighting Tarpon, Largemouth Bass
State Insect – Monarch Butterfly
State Mammal – American Black Bear
State Flowers – Oak-Leaf Hydrangea, Camellia
State Tree – Longleaf Pine
State Reptile – Alabama Red-Bellied Turtle
State Beverage – Conecuh Ridge Whiskey
State Colors – Red, White
State Foods – Peach, Blackberry, Pecan
State Gemstone – Star Blue Quartz
We've got even more juicy trivia nuggets about Alabama to share with you. Below are some cool facts about the Heart of Dixie that you probably don't already know:
Did you know that Alabama had wooden roads at one point? Owner Daniel Pratt of the Pratt Cotton Gin Factory back in the 1840s needed a safe and effective road alongside the Alabama River. So, his workers cut pine logs in half to create a road that went for four full miles.
While many states have an official beverage to their credit, Alabama is the only state to have nominated an alcoholic beverage for the honor. Back in 2014, the state officially named Conecuh Ridge Whiskey as the official beverage of Alabama.
The first-ever 911 call in the United States was completed by a pair of Alabama citizens back in 1968. The call reportedly came from inside City Hall in Haleyville.
If you want to see Alabama in full, you're going to need a vehicle of your own to make it happen. Shipping your car, van, or truck with Nexus Auto Transport will open up a wide world of possibilities in the Heart of Dixie. Whether you want to catch a football game in Tuscaloosa or go fishing off the Gulf of Mexico, you'll be able to do it all with a smile once your car is shipped to your place in Alabama on your terms.

X
For the best price quote for a personalized multi car shipment, please give us a call:
224-218-2949