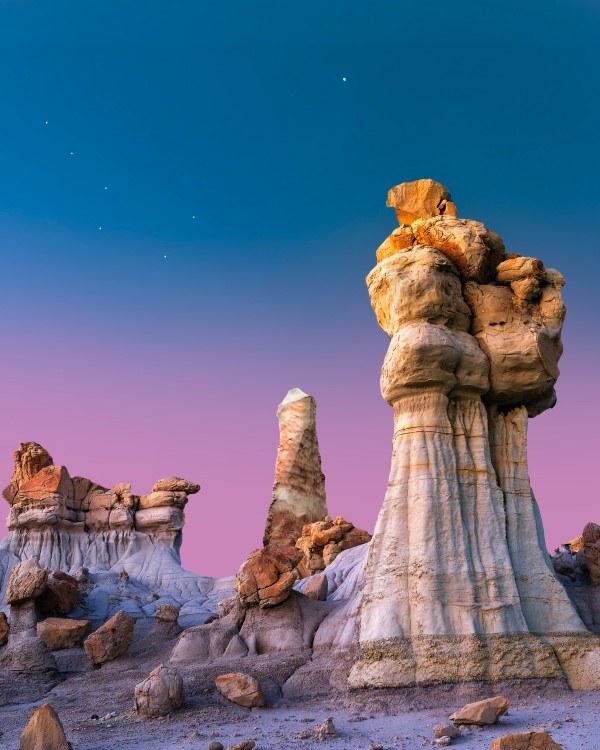 Reliable and efficient vehicle shipping to or from New Mexico
Get instant car shipping quotes to or from New Mexico. We'll make sure you have all the vehicle shipment information you need and that you get a fair shipping quote.
Nexus Auto Transport is an industry leader in safe and efficient car & truck shipments to and from New Mexico
Shipping your car or truck to or from (New Mexico) has never been easier. When you need to ship a car, truck, or specialty vehicle out of or into New Mexico, you can breathe easy knowing that our expert vehicle shipping staff is on your side. We've got decades of in-house experience shipping a variety of different cars and trucks, and we only work with the safest and most dependable auto transporters on the road.
When it comes to vehicle shipments in New Mexico, we're the best thing going. Vehicle pickups and deliveries in every corner of New Mexico. We work with you!
Do you need your car picked up from your house in New Mexico? Are you shipping your truck to your workplace in New Mexico? Do you have special considerations and concerns about your prized muscle car?
Whatever the situation is and what vehicle transport questions you have, we have answers. We'll work both hard and smart to deliver your car, truck, or specialty vehicle from on your terms!
How it works
Car shipping simplified to 3 easy steps
Learn more about the great State of New Mexico
The State of New Mexico is the 36th most populous in the Union with an estimated population of 2,096,829. Conversely, New Mexico is the fifth largest state in the United States with a total area of 121,590 square miles. If you're looking a little bit of elbow room in the state you decide to move to, New Mexico is as good an option as any. It ranks 45th out of the 50 states in overall population density.
The capital of New Mexico in Santa Fe, but it ranks just fourth in the state in terms of population. The most populous city in New Mexico is actually one of the most populous cities in the Southwest, Albuquerque. With an estimated population of 561,188, Albuquerque is the 32nd most populous city in the United States. If you love the outdoors and can't get enough sunshine, you'll be ecstatic to know that Albuquerque sees blue skies and temperate weather for an average of 310 days each year!
Albuquerque isn't the only town in New Mexico worth considering for your next move, though. Below is a list of the nine other cities which round up the ten most populous cities in the Land of Enchantment.
Las Cruces
104,148 residents
Rio Rancho
101,475 residents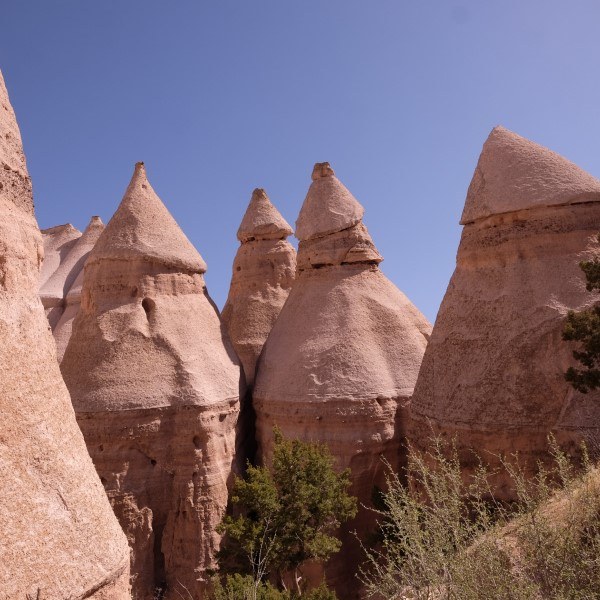 Santa Fe
85,502 residents
The one economic sector undoubtedly on the rise in New Mexico is the health care sector. Since 2007, New Mexico's health care industry has added over 15,000 jobs and projects to add even more as the next decade progresses.
Other key New Mexico industries with high potential for employment include professional and business services, mining and oil/gas extraction, education and social services, general manufacturing, food services, construction, and wholesale trade, retail. While brick-and-mortar retail has shrunk in recent years in New Mexico, experts predict that it will see an uptick over the course of the next few years.
New Mexico is a hikers and bikers' paradise. Not only does it have 33 different state parks for you to visit and explore on wheels or on foot, but the whole state has elements of desert topography which are perfect for a long bike ride or brisk walk with friends and family. There's a reason why they call it the Land of Enchantment
In terms of tourist attractions and sites of interest in New Mexico, there are so many for you to choose from. The best of the best include Carlsbad Caverns National Park, Inscription Rock at the El Morro National Monument, the collection of Billy the Kid mementos in Lincoln, both the Gila Cliff Dwellings and White Sands National Monuments, the Chaco Culture National Historical Park, Bandelier National Monument, and the intriguing and breathtaking ruins at Fort Union.
For those headed to the Land of Enchantment with designs on a higher education, you're in luck! New Mexico has plenty of Grade A universities and colleges for you to consider. Our pick of the best includes New Mexico Tech in Socorro, New Mexico State University in Las Cruces, the University of New Mexico in Alburquerque, Eastern New Mexico University in Portales, New Mexico Highlands University in Las Vegas, Western New Mexico University in Silver City, and Northern New Mexico College in Espanola.
Now that you've gotten a brief look at the ins and outs of the State of New Mexico, it's time to add to your trivia knowledge about the Land of Enchantment with a list of the various inanimate and living symbols of the state:
State Bird – Greater Roadrunner
State Insect – Tarantula Hawk Wasp
State Mammal – American Black Bear
State Fish – Rio Grande Cutthroat Trout
State Reptile – New Mexico Whiptail
State Tree – Two-Needle Piñon
State Foods – Pinto Beans, Biscochitos, Chile Peppers
State Colors – Red, Yellow
State Gemstone – Turquoise
The State of New Mexico is calling to you! Shipping your family vehicle to the Land of Enchantment with Nexus Auto Transport has never been easier. And once you receive your vehicle, you'll have front row tickets to some of the best restaurants, shopping, attractions, and points of interest in the entire country.