Reliable and efficient vehicle shipping to or from Montana
Get instant car shipping quotes to or from Montana. We'll make sure you have all the vehicle shipment information you need and that you get a fair shipping quote.
Nexus Auto Transport is an industry leader in safe and efficient car & truck shipments to and from Montana
Shipping your car or truck to or from Montana has never been easier. When you need to ship a car, truck, or specialty vehicle out of or into Montana, you can breathe easy knowing that our expert vehicle shipping staff is on your side. We've got decades of in-house experience shipping a variety of different cars and trucks, and we only work with the safest and most dependable auto transporters on the road.
When it comes to vehicle shipments in Montana, we're the best thing going. Vehicle pickups and deliveries in every corner of Montana. We work with you!
Do you need your car picked up from your house in Billings? Are you shipping your truck to your workplace in Missoula? Do you have special considerations and concerns about your prized muscle car?
Whatever the situation is and what vehicle transport questions you have, we have answers. We'll work both hard and smart to deliver your car, truck, or specialty vehicle on your terms!

How it works
Schedule a car shipment online or over the phone.
Schedule a vehicle shipment with Nexus and you'll be surprised at how easy it is! All you have to do is enter your car pickup and car delivery zip codes in our online car shipping quote tool (or give that information to one of our dedicated vehicle transport agents), select your vehicle type and size, choose between open or enclosed auto transport, and pick from a variety of different car shipment scheduling dates.
You're bound to find a fair shipping rate that works for you, or you can pay a bit more for expedited enclosed vehicle transport. It all depends on your needs and the driver availability of our network of car haulers. Reserve your car shipment with a refundable $0 reservation fee. Our low-risk car delivery service is suitable for any budget.
We pick up your car and the vehicle transport journey begins.
One of our expert Nexus auto transport coordinators will work with you to arrange a vehicle pickup date and time which works best for you. When you ship a car direct with Nexus, we do our very best to work around your schedule!
Just prep your vehicle for car hauling by cleaning it inside and out, removing valuable personal items, and making sure there's at least a quarter tank of gas for loading and unloading it off of the car hauler. On car pickup day, you or someone you authorize through Nexus will inspect your vehicle with your driver to notate preexisting damages and other concerns. Once the Bill of Lading and the inspection report are signed, your car will be on its way!
Our car hauling service delivers your vehicle to its destination.
You can contact your car transporter at any time during your vehicle shipment to ask questions about arrival times and anything else that may be on your mind. Our vehicle transport truckers go through rigorous safety and procedural training to ensure that your car is safe every step of the way!
The vehicle transport hauler will come as close to your address as safely and legally possible. Any balance due on your vehicle shipment can be paid to your trucker upon arrival. You or someone you appoint will conduct a final vehicle inspection, sign off on a Bill of Lading, and you're done! Shipping is complex with other car moving companies. But, it's as simple as 1, 2, 3 with Nexus.
How much does it cost to ship a car from Montana?
The cost of Montana auto transport services will vary based on specific factors involved with your individual vehicle shipment. These key Montana car shipping factors include the total driving distance of your order, the make and model of your vehicle, the time of year you ship a car, your scheduling flexibility, your choice of closed or open car transport services, and the company you pick for MT auto shipping services.
For more information and to secure your free auto transport quote, head over to our instant Montana car transport cost calculator. Within seconds, you'll receive multiple quotes for safe & secure MT car shipping services. Whether you need reliable Montana auto transport services at a moment's notice or scheduled out months from now, we've got you covered.

How do I ship my car to Montana?
You can either ship a car to Montana yourself and take the risk, or save headaches by working with an experienced Montana auto transport company like Nexus.
Are you on a tight schedule and in need of expedited Montana car shipping services? Are you simply looking for affordable Montana auto transport services that won't cut corners or leave you in a lurch?
We have drivers ready to service your Montana car transport order in your area! Contact us right away or simply head over to our instant car shipping quote calculator to schedule a shipment with the best of the best Montana auto transport companies!

What's the best way to ship your car to Montana?
It's gotta be Nexus. We are the #1 Montana auto transport company in the United States for a reason! No one outpaces us in affordability, customer service, shipment security, or efficiency.
That's the Nexus difference. We are the unrivaled leaders among Montana car transport companies because we always put you first. That's our pledge. That's how we do business.
Grab a free quote from our Montana car shipping cost calculator at any time, 24/7/365. We're always here to help! After all, that's what you should expect from the nationwide leader among Montana auto transport companies.

Learn more about the great State of Montana
Nicknamed both "Big Sky Country" and "The Treasure State," Montana is the 43rd most populous state in the United States with an estimated population of 1,068,778. What's interesting is that Montana is the fourth-largest state in the nation with an area of 147,040 square miles, thus making it the third-least densely populated of the 50 states.
Helena may be the capital of Montana, but it doesn't crack the top five most populous cities and towns in the state. The most populous city in the state is Billings with an estimated resident count of 109,868. That's good for just the 276th most populous city in the United States. Billings is home to the tallest building in its region, the 272-foot tall First Interstate Center, but it's very much a small town in a medium-sized city's clothes.
Billings is a great city to consider for transplants to Montana, but there are several other towns and cities worth a look at. Below is a list of the nine other cities that complete the list of the ten most populous in Big Sky Country:

Missoula
(77,058)
Great Falls
(58,627)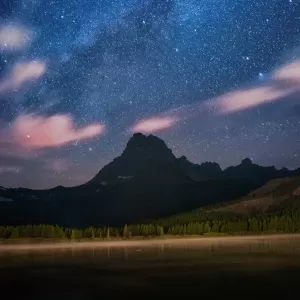 Bozeman
(52,034)
Montana's wealth of wide-open spaces has always made it a perfect place for farming, livestock production, and general agricultural production. However, the State of Montana has diversified its economy over the past two decades with major gains in sectors such as health care, food service, and real estate. The state has created over 100,000 new jobs since 2000 in a variety of different industries.
Other economic sectors which are critical to Montana's bottom line include education, social assistance, professional and business services, retail, construction, transportation, finance, and wholesale trade.
Montana is a prime vacation destination for those who love the Great Outdoors. Montana rakes in millions each year in tourist dollars for those going skiing, fishing, hunting, hiking, and biking through its 50 state parks and seven state forest. There's even a large tourist draw for dude ranching at the many different ranches dotted around the state.
Other tourist attractions worth your time in Big Sky Country include Virginia City, the iconic Yellowstone National Park, the Fort Union Trading Post, the Museum of the Plains Indians in Browning, and the Grant-Kohr's Ranch National Historic Site. Perhaps the most breathtaking attraction, though, is Glacier National Park. Situated right on the Continental Divide, Glacier National Park is home to 200 different lakes, a ton of streams teeming with fish, and 26 glaciers.
For those looking at Montana as a place to jump-start their secondary education, there's a wealth of great colleges and universities in the state worth checking out. Some of the best include Montana State University in Bozeman, Carroll College in Helena, Montana Technological University in Butte, Rocky Mountain College in Billings, the University of Montana – Western in Dillon, Salish Kootenai College in Pablo, and the University of Montana in Missoula.
Now that you've seen a bit of what Montana has going for it, let's boost your trivia knowledge with a list of the official living and inanimate symbols of the state:
State Bird – Western Meadowlark
State Butterfly – Mourning Cloak
State Mammal – Grizzly Bear
State Fish – Westslope Cutthroat Trout
State Flower – Bitterroot
State Tree – Ponderosa Pine
State Gemstones – Agate, Sapphire
State Slogan – "Big Sky Country"
Montana is calling you. Shipping your vehicle to Big Sky Country with Nexus Auto Transport is your ticket to experiencing all of the best recreation, restaurants, shopping, and points of historical interest that Montana has to offer.

X
For the best price quote for a personalized multi car shipment, please give us a call:
224-218-2949