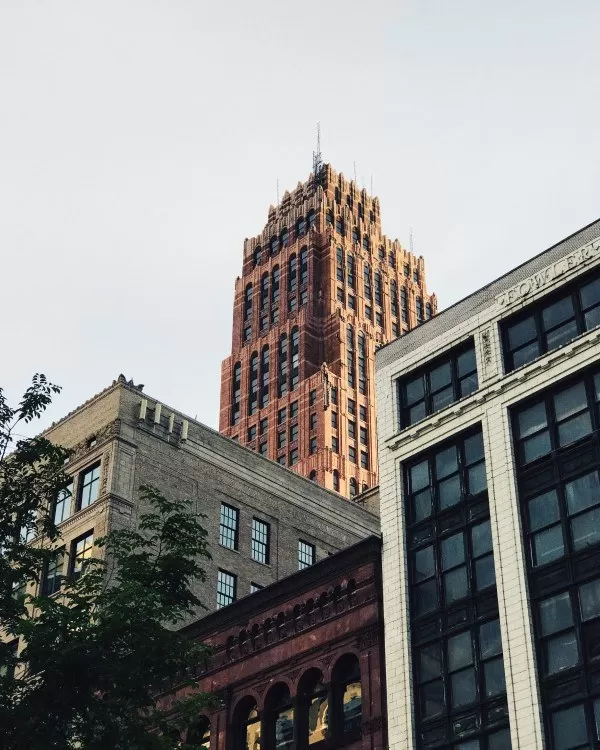 Reliable and efficient vehicle shipping to or from Michigan
Get instant car shipping quotes to or from Michigan. We'll make sure you have all the vehicle shipment information you need and that you get a fair shipping quote.
Nexus Auto Transport is an industry leader in safe and efficient car & truck shipments to and from Michigan
Shipping your car or truck to or from (Michigan) has never been easier. When you need to ship a car, truck, or specialty vehicle out of or into Michigan, you can breathe easy knowing that our expert vehicle shipping staff is on your side. We've got decades of in-house experience shipping a variety of different cars and trucks, and we only work with the safest and most dependable auto transporters on the road.
When it comes to vehicle shipments in Michigan, we're the best thing going. Vehicle pickups and deliveries in every corner of Michigan. We work with you!
Do you need your car picked up from your house in Michigan? Are you shipping your truck to your workplace in Michigan? Do you have special considerations and concerns about your prized muscle car?
Whatever the situation is and what vehicle transport questions you have, we have answers. We'll work both hard and smart to deliver your car, truck, or specialty vehicle from on your terms!
How it works
Schedule a car shipment online or over the phone.
Schedule a vehicle shipment with Nexus and you'll be surprised at how easy it is! All you have to do is enter your car pickup and car delivery zip codes in our online car shipping quote tool (or give that information to one of our dedicated vehicle transport agents), select your vehicle type and size, choose between open or enclosed auto transport, and pick from a variety of different car shipment scheduling dates.
You're bound to find a fair shipping rate that works for you, or you can pay a bit more for expedited enclosed vehicle transport. It all depends on your needs and the driver availability of our network of car haulers. Reserve your car shipment with a refundable $75 reservation fee. Our low-risk car delivery service is suitable for any budget.
We pick up your car and the vehicle transport journey begins.
One of our expert Nexus auto transport coordinators will work with you to arrange a vehicle pickup date and time which works best for you. When you ship a car direct with Nexus, we do our very best to work around your schedule!
Just prep your vehicle for car hauling by cleaning it inside and out, removing valuable personal items, and making sure there's at least a quarter tank of gas for loading and unloading it off of the car hauler. On car pickup day, you or someone you authorize through Nexus will inspect your vehicle with your driver to notate preexisting damages and other concerns. Once the Bill of Lading and the inspection report are signed, your car will be on its way!
Our car hauling service delivers your vehicle to its destination.
You can contact your car transporter at any time during your vehicle shipment to ask questions about arrival times and anything else that may be on your mind. Our vehicle transport truckers go through rigorous safety and procedural training to ensure that your car is safe every step of the way!
The vehicle transport hauler will come as close to your address as safely and legally possible. Any balance due on your vehicle shipment can be paid to your trucker upon arrival. You or someone you appoint will conduct a final vehicle inspection, sign off on a Bill of Lading, and you're done! Shipping is complex with other car moving companies. But, it's as simple as 1, 2, 3 with Nexus.
Learn more about the great State of Michigan
The largest state by area east of the Mississippi River, the State of Michigan is the 11th largest state overall with an area of 96,716 square miles across two peninsulas on the Great Lakes. It's also the tenth most populous state in the Union with an estimated 9,986,857 residents. While the capital of The Great Lake State is Lansing, the cultural and population epicenter is in Detroit. The city of Detroit proper currently sits 24th in the United States with a population of 670,031.
The Metro Detroit area ranks among the most populated metropolitan areas in the United States. While an economic downturn has led to a decrease in jobs and population in Detroit in recent years, the city is still holding strong as a vibrant center for the arts and for the manufacturing jobs which remain in place. Detroit may be the most recognizable city in Michigan, but it's not the only one worth checking out. Below is a list of the nine other cities which round out the top ten most populous in the Wolverine State:
Grand Rapids
197,081 residents
Warren
135,192 residents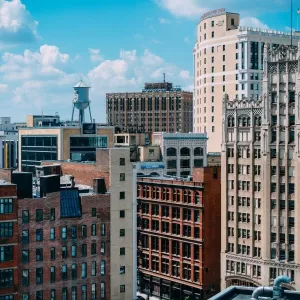 Sterling Heights
132,470 residents
Despite a pronounced downturn which has affected many manufacturing plants in Detroit itself, the state of Michigan remains the #1 state in the Union in regards to the production of both auto parts and motor vehicles themselves. If you buy an American-made car or truck, you're likely to at least have several parts of your car which were made in the State of Michigan.
Those aren't the only manufacturing jobs which are pivotal to the economy of Michigan. The state is also an industry leader in a wide variety of different processing lines and manufacturing niches, including strong imprints in machinery and tools, aviation equipment and airplane parts, refrigerators, hardware, furniture, and prepared cereals. If you're looking for an entry-level job in manufacturing or an office job within a manufacturing company, Michigan is always a good place to look.
The Wolverine State is well know for its lush forests and extraordinary greenery. Those forests are also extremely profitable for the bottom line of Michigan. Not only are they huge tourist attractions which contribute heavily with recreation funds and licensing fees, but the trees themselves are essential for a variety of different wood products and raw materials exported from the state.
Minerals and raw materials are definitely big business in the Great Lake State. Michigan is a prime producer and provider of copper, iodine, iron, salt, lime, gravel, cement, bromine, and gypsum. All of these bring millions of dollars in export profits each year. Michigan's farms are also very important to the national agricultural industry, providing sugar beets, pears, grapes, potatoes, beans, cherries, and apples to businesses all around the nation and the world.
Are you into fishing? Are you big into water sports such as jet skiing? Michigan will be a slice of heaven for you. Once of its huge tourism draws are the 10,083 inland lakes and 3,288 miles of shoreline on the various Great Lakes. These waterfront areas bring big money to the state and provide all kinds of recreational opportunities for residents and tourists alike.
There are also a ton of points of interest and historical sites for you to check out when in the Wolverine State. Places which definitely need to be on your Michigan bucket list included Mackinac Island, both the Sleeping Bear Dunes and Pictured Rocks National Lakeshores, the lovely Greenfield Village out in Dearborn, and the wide selection of different summer resorts which lies on the inland lakes and lake shores of the Great Lakes.
Our pick for a slice of Michigan history are the automobile factories of cities like Pontiac, Flint, Lansing, Detroit, and Dearborn. Many of these iconic automobile factories conduct tours and provide an inside look into what what the heart of the automobile industry for a long time. If you're a history buff or just want a different perspective on things, these can be eye-opening and enjoyable experiences for the entire family.
When you ship your car or truck to your new home in Michigan, you'll have a unique opportunity which will present itself. If you've got your passport handing, there are nine different points of entry into Canada from the northernmost parts of Michigan. This includes the Ambassador Bridge which crosses the Detroit Rivers and functions as the busiest international border crossing in all of North America.
Are you hungry for some of the best lake-caught seafood in all of the world? The fish and seafood sold at many of Michigan's restaurants are all freshly caught from the surrounding Great Lakes. There are a bevy of amazing seafood restaurants on the waterfronts, and there's plenty of great ones inland as well. There's also some very unique Michigan delicacies for you to try, including Trenary Toast.
What is Trenary Toast, you ask? Were you or are you a fan of Cinnamon Toast Crunch. Imagine that sugary and cinnamon-strong flavoring but with large slices of bread instead of cereal. It's like French Toast got a huge sugary makeover, and it's one of the more fun and interesting Michigan dishes worth trying when in you're in the Wolverine State.
Speaking of Wolverines, Michigan has a burgeoning sports culture which centers on the University of Michigan in Ann Arbor. On college football game days, over 100,000 Michigan fans will pack into Michigan Stadium for an experience unlike any other in college sports. Nicknamed "The Big House," the sprawling Michigan Stadium feels a heck of a lot more intimate when it's jam packed with a bunch of screaming Wolverines fans.
That's not the only source of sporting entertainment in Michigan, though. Detroit is home to four different professional sports franchises across the four major America sports – the Detroit Tigers (Major League Baseball), Detroit Red Wings (National Hockey League), Detroit Pistons (National Basketball Association), and Detroit Lions (National Football League) all make their home in the city of Detroit.
And if you're looking to go to a higher education institution somewhere in Michigan, the University of Michigan at Ann Arbor is a great option but not your only one. In fact, the Wolverine State is home to a wide selection of public universities, private colleges, and community colleges. Michigan State University in East Lansing is the natural rival of the University of Michigan in sports, but it's also home to the eighth largest student body of any United States college or university.
Now that you've gotten a taste of what Michigan has to offer, it's time to beef up your knowledge base about the Wolverine State. Let's first take a look at the official living and inanimate symbols of Michigan:
State Bird – American Robin
State Flowers – Apple Blossom, Dwarf Lake Iris (wildflower)
State Mammals – Wolverine (unofficial), White-Tailed Deer (game animal)
State Reptile – Painted Turtle
State Tree – Eastern White Pine
State Gemstone – Isle Royale Greenstone
State Rock – Petoskey Stone
State Soil – Kalkaska Sand
That's just the tip of the trivia iceberg for Michigan. There's so many more interesting tidbits and trivia nuggets for you to consumer about the Wolverine State. Here's a selection of some of the best and most intriguing:
The only floating post office current in service in the world is the J.W. Westcott II in Michigan. This vessel has been operation for 125 years and delivers mail and packages to ships in service in the Great Lakes.
Sault Sainte Marie, Michigan is located on the Upper Peninsula of Michigan. It's also the home of the Soo Locks which sees more tonnage of cargo shipped through its waterways than the Panama and Suez Canals combined.
The beginnings of the United States aviation industry have historical roots in the State of Michigan. The first regularly-scheduled commercial flight in the nation started in 1926 between Grand Rapids and Detroit.
If you straightened out the Lake Superior shoreline in the state of Michigan, it could reach all the way from Duluth, Minnesota to the Bahamas.
Are you into finding some of the world's largest stuff? Well, the world's largest weather vane is in Montague, Michigan. This behemoth stands 48 feet tall and weighs a whopping 3,500 pounds. Also, it's 26-foot long wind arrow is the longest on record.
Shipping your truck, van, or car with Nexus Auto Transport is your first step towards experiencing everything the State of Michigan has to offer. Whether you want to catch a baseball game at Comerica Park in Detroit or visit one of the many lakeside resorts which dot the shorelines of the Great Lakes, having your vehicle with you in the Wolverine State is your ticket to some amazing memories. Michigan may get cold and snowy, but it's always warm with cultural relevance and tons of things to do (indoors).
X
For the best price quote for a personalized multi car shipment, please give us a call:
224-218-2949