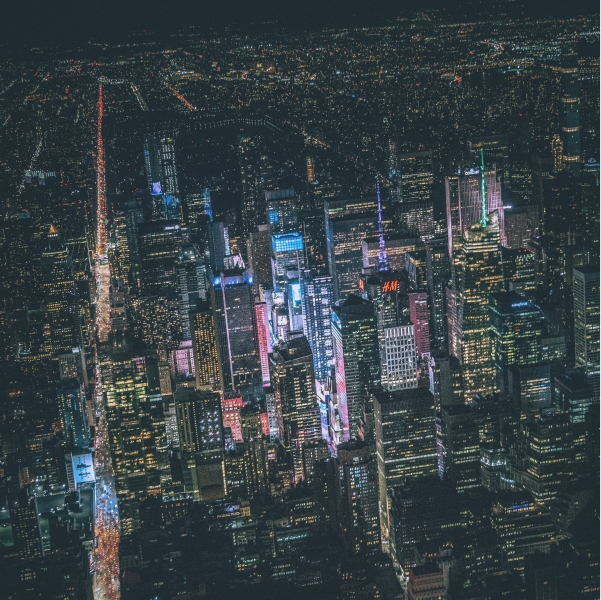 Reliable and efficient vehicle shipping to or from New York
Get instant car shipping quotes to or from New York. We'll make sure you have all the vehicle shipment information you need and that you get a fair shipping quote.
Nexus Auto Transport is an industry leader in safe and efficient car & truck shipments to and from New York
Shipping your car or truck to or from (New York) has never been easier. When you need to ship a car, truck, or specialty vehicle out of or into New York, you can breathe easy knowing that our expert vehicle shipping staff is on your side. We've got decades of in-house experience shipping a variety of different cars and trucks, and we only work with the safest and most dependable auto transporters on the road.
When it comes to vehicle shipments in New York, we're the best thing going. Vehicle pickups and deliveries in every corner of New York. We work with you!
Do you need your car picked up from your house in New York? Are you shipping your truck to your workplace in New York? Do you have special considerations and concerns about your prized muscle car?
Whatever the situation is and what vehicle transport questions you have, we have answers. We'll work both hard and smart to deliver your car, truck, or specialty vehicle from on your terms!
How it works
Car shipping simplified to 3 easy steps
Learn more about the great State of New York
New York, New York. The fourth most populous state in the Union is home to the city with the largest population in all of the United States. Of the 19,440,469 residents of the Empire State, over 40% live in New York City and its surrounding boroughs. That's a total of 8,336,817 residents across the span of Brooklyn, Queens, Manhattan, the Bronx, and Staten Island. The New York City area dwarfs all other metropolitan areas in the United States, with over double the population of the 2 nd largest city in the United States (Los Angeles, 3,979,576 residents).
While New York City is the heartbeat of all things New York, there are definitely several other cities for transplants to consider who are looking for a bit of the urban lifestyle without the crowds of NYC. Here's a list of some of the other most populous cities within the Empire State: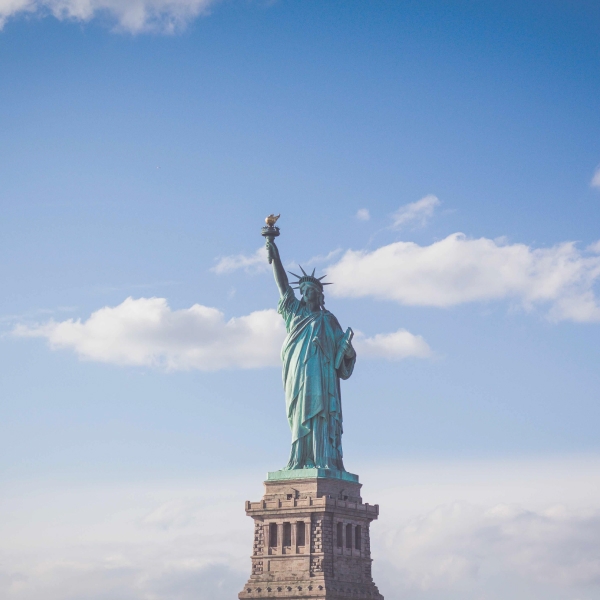 New York City
8,336,817 residents
Buffalo
259,384 residents
Rochester
210,532 residents


What's crazy about New York is that the fourth most populous state in the Union is only the 27 th biggest state in land mass. With just 54,554.98 square miles within its borders, New York is home to a higher density of inhabitants per square mile than any other state. However, that doesn't mean it's overcrowded. New York City plays home to nearly half of the population and the city is built vertically to pack more domiciles and apartments into taller buildings.
And if you're looking for an escape from all of the hustle and bustle, there are plenty of smaller cities to consider for residence or visitation. Albany, Mount Vernon, and Syracuse are all great options for those looking for a little bit of the small town life in a mid-sized city. New York isn't what many think it is – a sprawling metropolis centered solely around New York City. It's a diverse and unique state which offers both big city spoils and small town charm within its borders.
From an economics standpoint, New York lands near the top five in the nation when it comes to manufacturing. With nearly 500,000 employees at any given time with the manufacturing sector, New York is home to a bevy of different factories and plants catering to electronic equipment companies, industrial equipment and machinery, publishing and printing, and musical instruments. Whereas other surrounding states have experienced major downturns in manufacturing profits, New York remains strong in that field.
New York City plays a big role in the health of the state's manufacturing industry, with printing/publishing and the apparel industries providing thousands of jobs within the metropolis itself. New York City is also a world leader when it comes to foreign trade, banking, general commerce, and live concerts and theater productions.
Outside of New York City, New York is home to plenty of farms which turn out corn, poultry, vegetables, fruits, and beef to surrounding states and the world. It's also home to some of the most picturesque and fruitful wineries in the United States. In fact, New York has cemented itself as one of the top wine producers in the country.
Where New York City really makes its money is in real estate, tourism, and conventions. The cost of living within New York City proper is higher than almost anywhere else in the world, let alone the United States. That's because New York City is a cultural and economic epicenter with a 24/7 lifestyle which balances work and play. Business and industries from all over the world schedule conventions in the city's many convention centers because of this. Many also relocate within its bounds to be part of what is simply one of the most unique and forward-thinking communities/cities in the world.
But it's not just New York City which has something to offer for those visiting New York or moving to the Empire State. There's the breathtaking views of Niagara Falls which are about as far removed from the city atmosphere as you're going to get. There are a litany of historical landmarks to check out including the home of Franklin D. Roosevelt in Hyde Park. And for baseball fans, there's the Baseball Hall of Fame in Cooperstown – a sprawling and enchanting tribute to the national pastime.
Speaking of sports, New York is a mecca for professional sports fans. Not only are there seven professional teams within its borders in the four major sports, there's also the New York Jets and New York Giants who bear the state's name despite playing across the border in New Jersey. There's also dozens of other professional and semi-professional teams in a wide variety of sports, and several standout universities such as St. John's and Syracuse which have great reputations for sporting excellence.
Sports aren't the only live events worth checking out in the Empire State. Not by a long shot. If you love live performances and adore the stage, Broadway is something you need to check off your bucket list. It's the nerve center of theater productions in the United States and has a worldwide reputation which brings tourists to its playhouses throughout the year. Legends of the silver screen often find themselves performing on Broadway in plays and special performances, lending Broadway a bit of Hollywood glitz and glamour as well.
Broadway isn't the only place in New York City with live events worth checking out. Some of the most influential concert houses, dance clubs, and stand-up comedy cellars in the world are still in New York City going strong. When it comes to the cultural history of the United States and pop culture in particular, New York City has played a hand in shaping everything from visual art to popular music. If you want to watch concerts and performances in a place where many artists go to make or break their careers, New York City is the place to be.
New York City is also the base for the New York Stock Exchange – the largest stock exchange in the entire world. It's home to one of the busiest seaports across the globe as well and John F. Kennedy Airport – one of the busiest airports in the world by far. New York City is where commerce and art merge in a glorious and all-enveloping metropolis. There's nothing quite like it in the United States, and honestly there's nowhere that compares to it in the world.
If you're already considering shipping a car or truck to New York for travel or to move there, we're probably preaching to the choir. You know just what New York City and the entirety of New York has meant to the history and culture of the United States. So, we're here to help you go over the top and impress friends and family (and New York locals) with a bit of Empire State trivia. Below is a list of the living and inanimate symbols of the State of New York:
State Bird – Eastern Bluebird
State Fish – Brook Trout, Striped Bass
State Flower – Rose
State Insect – Nine-spotted Ladybug
State Mammal – North American beaver
State Tree – Sugar maple
State Beverage – Milk
State Fruit – Apple
State Gemstone – Garnet
State Shell – Bay Scallop
Now that you've learned a bit about New York, maybe you'll want to learn inside of New York at one of the state's whopping 200 or so different universities and colleges. According to several different rankings, New York is home to at least eight or nine of the top 100 universities and college in the world when it comes to quality of education and degree desirability. From Columbia and Cornell in the Ivy League to specialized schools such as the Rensselaer Polytechnic Institute, New York is a prime place for a college-aged student to make their mark at university and prep themselves for moving up their career ladder of choice.
New York is also in a prime spot when it comes to public transportation inside and outside of New York City. Not only is the NYC subway system one of the most well-known and well-trafficked train systems in the entire world, but there are plenty of trains and buses available to get you to destinations outside of the state such as Washington D.C., Boston, Hartford, and Chicago. New York is the perfect place for someone with travel aspirations around the Northeast, but it's also the perfect spot for those who want to stay put and experience everything the state has to offer.
So whether you're shipping a car, truck, or van to New York to visit or to move permanently, you're in for a treat. There are plenty of places inside and outside of New York City worth your time, and a reliable vehicle is the perfect ticket to some of the most intriguing food, entertainment, and historical landmarks in the world. As soon as you get your car on the road in the Empire State, you'll see what all the hubbub is about.