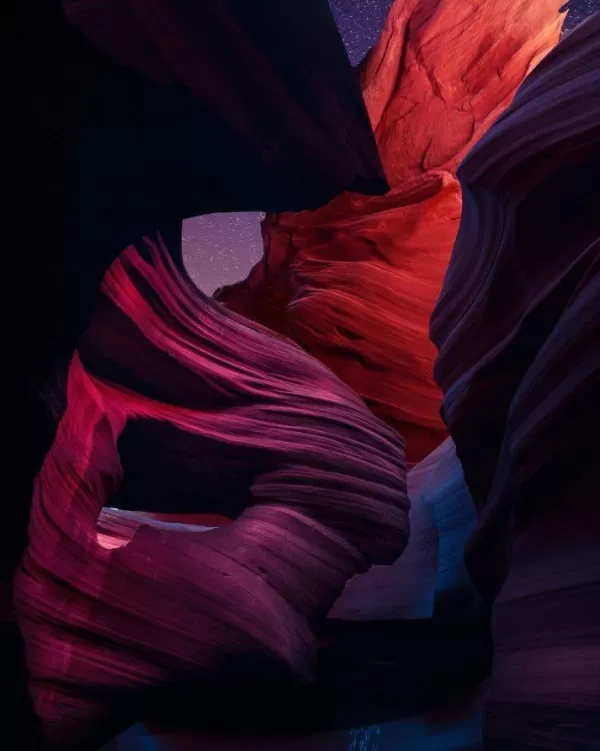 Reliable and efficient vehicle shipping to or from Arizona
Get instant car shipping quotes to or from Arizona. We'll make sure you have all the vehicle shipment information you need and that you get a fair shipping quote.
Nexus Auto Transport is an industry leader in safe and efficient car & truck shipments to and from Arizona
Shipping your car or truck to or from Arizona has never been easier. When you need to ship a car, truck, or specialty vehicle out of or into Arizona, you can breathe easy knowing that our expert vehicle shipping staff is on your side. We've got decades of in-house experience shipping a variety of different cars and trucks, and we only work with the safest and most dependable auto transporters on the road.
When it comes to vehicle shipments in Arizona, we're the best thing going. Vehicle pickups and deliveries in every corner of Arizona. We work with you!
Do you need your car picked up from your house in Arizona? Are you shipping your truck to your workplace in Arizona? Do you have special considerations and concerns about your prized muscle car? We're the best Arizona auto transport company for a reason!
Whatever the situation is and what vehicle transport questions you have, we have answers. We'll work both hard and smart to deliver your car, truck, or specialty vehicle from on your terms!
That's simply a different level of auto shipping. Arizona, you deserve it.

How it works
Schedule a car shipment online or over the phone.
Schedule a vehicle shipment with Nexus and you'll be surprised at how easy it is! All you have to do is enter your car pickup and car delivery zip codes in our online car shipping quote tool (or give that information to one of our dedicated vehicle transport agents), select your vehicle type and size, choose between open or enclosed auto transport, and pick from a variety of different car shipment scheduling dates.
You're bound to find a fair shipping rate that works for you, or you can pay a bit more for expedited enclosed vehicle transport. It all depends on your needs and the driver availability of our network of car haulers. Reserve your car shipment with a refundable $0 reservation fee. Our low-risk car delivery service is suitable for any budget.
We pick up your car and the vehicle transport journey begins.
One of our expert Nexus auto transport coordinators will work with you to arrange a vehicle pickup date and time which works best for you. When you ship a car direct with Nexus, we do our very best to work around your schedule!
Just prep your vehicle for car hauling by cleaning it inside and out, removing valuable personal items, and making sure there's at least a quarter tank of gas for loading and unloading it off of the car hauler. On car pickup day, you or someone you authorize through Nexus will inspect your vehicle with your driver to notate preexisting damages and other concerns. Once the Bill of Lading and the inspection report are signed, your car will be on its way!
Our car hauling service delivers your vehicle to its destination.
You can contact your car transporter at any time during your vehicle shipment to ask questions about arrival times and anything else that may be on your mind. Our vehicle transport truckers go through rigorous safety and procedural training to ensure that your car is safe every step of the way!
The vehicle transport hauler will come as close to your address as safely and legally possible. Any balance due on your vehicle shipment can be paid to your trucker upon arrival. You or someone you appoint will conduct a final vehicle inspection, sign off on a Bill of Lading, and you're done! Shipping is complex with other car moving companies. But, it's as simple as 1, 2, 3 with Nexus.
How much does it cost to transport a car to Arizona?
The cost of Arizona auto transport varies based on specific factors involved with your particular order. When vehicle shipping, Arizona residents and travelers will face different costs for transport based on the total distance of their Arizona auto transport order, the make and model of the car you're shipping, the day or month you ship a car, your scheduling needs and window, your choice of closed or open transport services, and who you choose to work with when shopping for auto transport companies in Arizona.
When you choose Nexus for Phoenix car transport or regular Arizona auto transport services, you'll instantly enjoy the benefits of working with a top-rated Arizona auto transporter. And thanks to our instant car transport cost calculator, you can schedule reliable Arizona auto transport services within seconds -- all at prices that work within your budget.
That's the Nexus advantage. And that's what you should expect from true Arizona auto transport experts.

Things to consider when shipping a car in Arizona
When looking for auto shipping companies in Arizona, it's all about looking for value. Value isn't always about the lowest price, though. If you want to eliminate headaches and ensure safe auto transport, Arizona residents and travelers should search for an experienced Arizona auto transport company known for its safety measures, efficiency, and overall customer service reputation.
That's where Nexus comes in. We just know car transport. Phoenix? Tuscon? Mesa? We got you.
Looking for state-to-state car transport? California? Washington? New York? We got you covered there too.
When it comes to car transporters in Arizona, Nexus' vast network of experienced drivers offers a different level of speed, service, and smarts. Whether you have a priceless antique, a family sedan, or an inoperable mid-sized vehicle, we've got affordable Arizona auto transport solutions that'll work with your schedule. For just $75, you can 5-star car shipping Arizona style.

Learn more about the great State of Arizona
While Arizona ranks 14th in the United States with an estimated population of 7,278,717, it's not among the top states in the Union for population density. That's because Arizona is massive compared to most states, ranking 6th overall in total area at 113,990 square miles. To put this in perspective, you can fit just about 13 New Jerseys within the borders of Arizona. Arizona was also the last state in the contiguous United States to be admitted to the Union, gaining statehood on February 14th, 1914.
Affectionately referred to as the Grand Canyon State, the Copper State, and the Valentine State, Arizona's capital is actually one of the five largest cities in the United States in regards to population. The city of Phoenix is currently home to an estimated 1,680,992 residents. That's over a 16% increase from the population count calculated during the 2010 Census – a growth of over 235,000 residents.
In addition, the Phoenix metropolitan area is one of the most populated metro areas in the entire country. However, Phoenix is the only Arizonan city worth checking out or shipping your car to. Below are the other nine cities which round out the top ten most populous in the Grand Canyon State.

Tucson
553,871 residents
Mesa
527,666 residents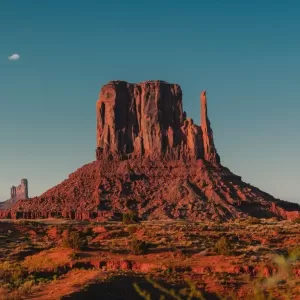 Chandler
268,675 residents
In recent years, manufacturing has become the most profitable and pivotal industry for the economy of the State of Arizona. If you've bought a roll of copper wire at some point over the past several years, there's a really good chance that the raw materials it's made of came from the Grand Canyon State. In fact, over 50% of the nation's supply of copper is produced in Arizona.
Copper isn't the only thing being manufactured in the Valentine State. Other manufactured products which have an essential place in the economy of the state include aerospace and aeronautical parts and products, communications devices, and electrical wiring. Arizona is a prime contributor to many different industries which need these devices, and the manufacturing of these materials has boosted the job market in the state.
Agricultural goods are another important part of the Arizona economy. Because of Arizona's large size and giant swaths of farmland in certain areas, cattle ranching means big bucks for the Grand Canyon state. Both beef and dairy products are produced in large quantities in the state, cashing in profits both within the state and as exports to other states and countries. Arizona also has a very strong cotton industry and contributes a good amount to the national cotton supply.
One of the most naturally breathtaking and beautiful states in the Union, Arizona banks on its splendor for major tourism dollars. One huge tourist attraction which comes to the state every year is Major League Baseball's version of a preseason, Spring Training. Half of Major League Baseball's 30 teams descend on the State of Arizona from late February to the end of March, bringing droves of fans from all over the country to watch games and also experience everything else Arizona has to offer.
And good gracious, does Arizona have plenty to offer to tourists. The most famous tourist attraction in the Grand Canyon State is in the name. The Grand Canyon is a wonder among wonders, a geographical phenomenon which attracts thousands upon thousands of tourists each year. Until you experience it for yourself, see its size and all of the beauty surround it, you really haven't experienced Arizona. It's a must for anyone visiting the state, and it's a definite must for anyone moving there.
Other tourist attractions worth circling on your Arizona to-do list include the Painted Desert, Hoover Dam, Lake Mead, the Petrified Forest, Fort Apache, and London Bridge at Lake Havasu City. London Bridge has been restored to its former glory and it's a photo opportunity that is simply Instagram worthy.
While there is a light rail system which spans from Central Phoenix to outlying cities like Mesa and Tempe, along with a very consistent bus system in areas around the state, traveling by car or truck is still the easiest way to get around the Grand Canyon State. Many main thoroughfares and highways run through Arizona, serving as paths to many different amazing attractions within the state and to other states as well.
And while you're on the road, you're probably going to get hungry. Lucky for you, Arizona food culture takes the best flavors of the desert and turns them into some extraordinary dishes. Melding traditional Mexican cuisine, Tex-Mex fusion, and local food elements such as Saguaro and prickly pear cactus, eating in Arizona is an absolute joy. If you've never had a grilled cactus taco, find one right away.
That's not the only food available in Arizona, however. This is especially true in the Phoenix Metropolitan area which has one of the most diverse populations in the United States. With that diversity comes an amalgam of all sorts of different cultures and food traditions. Some of the best Indian food in the United States is smack dab in the middle of Phoenix. And that's the same for several other different regional cuisines.
You know what goes great with great food? Sports! We talked about Major League Baseball's Spring Training earlier, but that's far from the only source of sporting entertainment in the Grand Canyon State. Arizona is home to four professional sports teams in the four major American sports – the Arizona Coyotes (National Hockey League), Arizona Cardinals (National Football League), Phoenix Suns (National Basketball Association), and Arizona Diamondbacks (Major League Baseball).
This doesn't even count the other semi-professional teams in the state, professional teams for other sports, and the significant collegiate sports imprint created by some of Arizona's most beloved universities. In addition, the state-of-the-art State Farm Stadium in Glendale is regularly used for major sporting events such as college football's National Championship Game. Throw in all the outdoor recreational opportunities you can think of (biking, hiking, hunting, etc.), and Arizona is a sports lover's paradise.
And if you're looking to pursue higher education in the Grand Canyon State, you have tons of options at your disposal. Arizona has a large amount of two-year trade schools, private colleges, community colleges, and for-profit institutions. It also has three major public universities for you to choose from – the University of Arizona in Tucson, Northern Arizona University in Flagstaff, and Arizona State University in Tempe. All three of these schools also have satellite campus in cities like Sierra Vista, Flagstaff, and Lake Havasu.
Now that we've given you an inside look at what makes Arizona tick, it's time to beef up your trivia knowledge about the Grand Canyon State. Let's start with a look at some of the official living and inanimate symbols of Arizona:
State Flower – Saguaro Cactus Flower
State Reptile – Arizona Ridgenose Rattlesnake
State Fish – Arizona Trout
State Amphibian – Arizona Tree Frog
State Butterfly – Two-Tailed Swallowtail
State Colors – Blue, Old Gold
State Gemstone – Turquoise
State Fossil – Petrified Wood
State Neckwear – Bola Tie
That's not the only trivia we have to offer for the sprawling desert oasis that is Arizona. Here's a sampling of some really cool and unusual facts about the Grand Canyon State:
Are you a fan of 1990s alternative rock? The Gin Blossoms, Meat Puppets, and Jimmy Eat World all got their start in Arizona!
If you're looking to satiate your inner science nerd, head to Winslow and check out the most immaculately preserved meteor crater in the entire world. It's an absolute sight to behold.
Did you know that only just over one-sixth of the land in Arizona is privately owned? The rest is covered by public lands, Native American reservations, state-owned parks and recreational areas, and forests.
It's time to binge X-Files. Not only is Roswell a major tourist attraction thanks to being the alleged site of an UFO crash in 1947, but there was also another UFO sighting corroborated by hundreds of different Phoenix residents in 1997. The truth is out there.
Cutting down a Saguaro cactus without a permit is an infraction punishable by up to a year in prison. Saguaro cacti are endangered and can take over a century to grow a new arm in areas of Arizona where rainfall is minimal.
Shipping your van, car, or truck to Arizona will open up the many different wonders of the state for you and your family to experience. Need Arizona car transport, California residents? Looking to see what the Grand Canyon State has to offer, Florida folks? Your vehicle is the easiest and most effective way of seeing everything there is to see in Arizona. And boy, is there a lot to see!

X
For the best price quote for a personalized multi car shipment, please give us a call:
224-218-2949