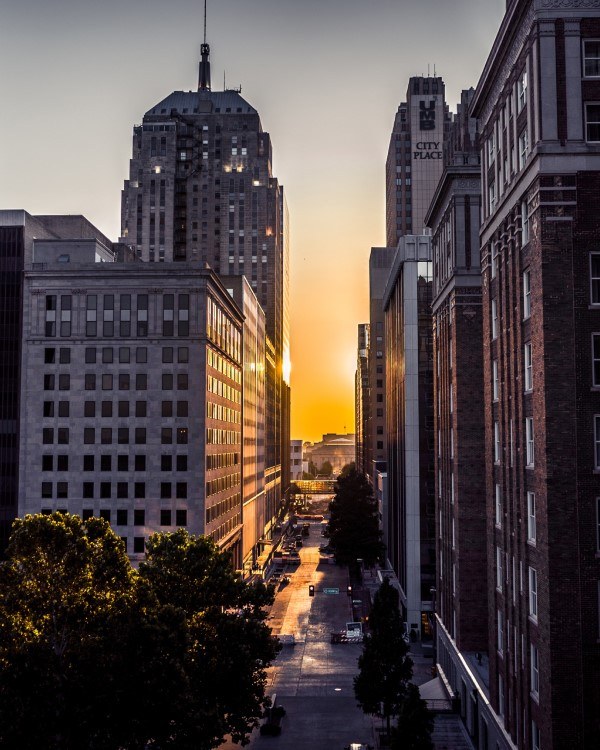 Reliable and efficient vehicle shipping to or from Oklahoma
Get instant car shipping quotes to or from Oklahoma. We'll make sure you have all the vehicle shipment information you need and that you get a fair shipping quote.
Nexus Auto Transport is an industry leader in safe and efficient car & truck shipments to and from Oklahoma
Shipping your car or truck to or from (Oklahoma) has never been easier. When you need to ship a car, truck, or specialty vehicle out of or into Oklahoma, you can breathe easy knowing that our expert vehicle shipping staff is on your side. We've got decades of in-house experience shipping a variety of different cars and trucks, and we only work with the safest and most dependable auto transporters on the road.
When it comes to vehicle shipments in Oklahoma, we're the best thing going. Vehicle pickups and deliveries in every corner of Oklahoma. We work with you!
Do you need your car picked up from your house in Oklahoma? Are you shipping your truck to your workplace in Oklahoma? Do you have special considerations and concerns about your prized muscle car?
Whatever the situation is and what vehicle transport questions you have, we have answers. We'll work both hard and smart to deliver your car, truck, or specialty vehicle from on your terms!
How it works
Car shipping simplified to 3 easy steps
Learn more about the great State of Oklahoma
Located in the middle of America's heartland, the State of Oklahoma ranks 28th in the nation with an estimated population of 3,956,971. The Sooner State is also the 20th largest in the United States with an area of 69,899 square miles, ultimately placing in the bottom third of the nation in population density at 35th.
The capital city of Oklahoma is Oklahoma City, and it also happens to be the most populous city in the state by far. With an estimated population of 655,407, Oklahoma City is the 25th highest populated city in the United States. Oklahoma City is known for its towering skyscrapers, electric nightlife, and fantastic restaurants, but it's not the only city in the Sooner State you should have on. Below are the nine other cities which make up the top ten most populous in Oklahoma:
Tulsa
(396,543)
Norman
(126,377)
Broken Arrow
(110,135)
While it was oil reserves which jump started Oklahoma's economy in the first place, it has now been supplanted by the state's position as a leading natural gas producer. Other industries of major significant to the Sooner State's economy include food processing, meat packing, mineral production, agriculture, general services and retail, and tourism.
Speaking of tourism, you won't be for wont of things to do in the Sooner State. If you're a sports fan in the slightest, you'll want to head to Norman at least once to catch an Oklahoma Sooners football game at Gaylord Family-Oklahoma Memorial Stadium. The Sooners regularly drawing 80,000 or so fans a game on Saturdays in the fall, and the atmosphere surrounding OU football is something which appeals to hardcore and casual football fans alike.
Other tourist attractions worth noting in the State of Oklahoma include the National Cowboy Hall of Fame in Oklahoma City, the Cherokee Cultural Center complete with a lovingly a restored Cherokee village, the Fort Gibson Stockade outside of Muskogee, Lake Texoma recreation area, the horse track Remington Park in Oklahoma City, Blue Ribbon Downs in Sallisaw, and the Will Rogers Memorial in Claremore.
For those considering Oklahoma as a place for higher education, there are a legitimate wealth of fantastic universities and colleges in the state for you to choose from. These include the University of Tulsa in Tulsa, the University of Oklahoma in Norman, Oklahoma State University in Stillwater, Oral Roberts University in Tulsa, Oklahoma City University in Oklahoma City, the University of Central Oklahoma in Edmond, Northeastern State University in Tahlequah, and Oklahoma Baptist University in Shawnee.
Now that you've gotten a brief overview of the ins and outs of the Sooner State, it's time to boost your trivia knowledge with a list of the official living and inanimate symbols of Oklahoma:
State Bird – Scissor-Tailed Flycatcher
State Insect – European Honey Bee
State Mammal – American Bison
State Flower – Oklahoma Rose
State Colors – White, Green
State Dance – Oklahoma Wind
Whether you're considering a move to Oklahoma for work or you just want to visit the state for a while and see what it's all about, shipping your vehicle to the Sooner State with Nexus Auto Transport has never been easier. As soon as you get your car delivered on your terms in Oklahoma, you'll be able to enjoy everything from top-quality restaurants to camping locales with breathtaking views.