Reliable and efficient vehicle shipping to or from Oklahoma
Get instant car shipping quotes to or from Oklahoma. We'll make sure you have all the vehicle shipment information you need and that you get a fair shipping quote.
Nexus Auto Transport is an industry leader in safe and efficient car & truck shipments to and from Oklahoma
Shipping your car or truck to or from Oklahoma has never been easier. When you need to ship a car, truck, or specialty vehicle out of or into Oklahoma, you can breathe easy knowing that our expert vehicle shipping staff is on your side. We've got decades of in-house experience shipping a variety of different cars and trucks, and we only work with the safest and most dependable auto transporters on the road.
When it comes to vehicle shipments in Oklahoma, we're the best thing going. Vehicle pickups and deliveries in every corner of Oklahoma. We work with you!
Are you looking for affordable auto transport, Oklahoma City style? Are you shipping your truck to your workplace in Tulsa? Do you have special considerations and concerns about your prized muscle car?
Whatever the situation is and what vehicle transport questions you have, we have answers. We'll work both hard and smart to deliver your car, truck, or specialty vehicle on your terms!

How it works
Schedule a car shipment online or over the phone.
Schedule a vehicle shipment with Nexus and you'll be surprised at how easy it is! All you have to do is enter your car pickup and car delivery zip codes in our online car shipping quote tool (or give that information to one of our dedicated vehicle transport agents), select your vehicle type and size, choose between open or enclosed auto transport, and pick from a variety of different car shipment scheduling dates.
You're bound to find a fair shipping rate that works for you, or you can pay a bit more for expedited enclosed vehicle transport. It all depends on your needs and the driver availability of our network of car haulers. Reserve your car shipment with a refundable $0 reservation fee. Our low-risk car delivery service is suitable for any budget.
We pick up your car and the vehicle transport journey begins.
One of our expert Nexus auto transport coordinators will work with you to arrange a vehicle pickup date and time which works best for you. When you ship a car direct with Nexus, we do our very best to work around your schedule!
Just prep your vehicle for car hauling by cleaning it inside and out, removing valuable personal items, and making sure there's at least a quarter tank of gas for loading and unloading it off of the car hauler. On car pickup day, you or someone you authorize through Nexus will inspect your vehicle with your driver to notate preexisting damages and other concerns. Once the Bill of Lading and the inspection report are signed, your car will be on its way!
Our car hauling service delivers your vehicle to its destination.
You can contact your car transporter at any time during your vehicle shipment to ask questions about arrival times and anything else that may be on your mind. Our vehicle transport truckers go through rigorous safety and procedural training to ensure that your car is safe every step of the way!
The vehicle transport hauler will come as close to your address as safely and legally possible. Any balance due on your vehicle shipment can be paid to your trucker upon arrival. You or someone you appoint will conduct a final vehicle inspection, sign off on a Bill of Lading, and you're done! Shipping is complex with other car moving companies. But, it's as simple as 1, 2, 3 with Nexus.
How much would it cost to ship a car to Oklahoma?
The cost of Oklahoma auto transport differs based on specific factors involved with your particular vehicle shipment. These key factors include the time of year that you ship a car, the overall distance of your Oklahoma car shipping order, the weight and model of the car you're shipping, your pick of open or closed transport services, your scheduling flexibility, and the company you choose for Oklahoma auto transport services.
When you choose Nexus over other Oklahoma car shipping companies, you're in for a special experience. Thanks to our instant car transport cost calculator, you can secure top-rated Oklahoma car shipping services, 24/7/365, at prices that work with your budget.
That's the Nexus advantage. We are the premier Oklahoma car shipping experts for a reason. Choose Nexus and choose quality.

What's the best way to ship your car to Oklahoma?
If you're searching for an Oklahoma auto transport company, you have plenty of options. However, you should always opt for an experienced option that doesn't sacrifice safety for its bottom line.
That's where Nexus comes in. Do you need expedited car shipping to Norman? Are you simply looking for cheap transportation options in Oklahoma City that don't cut corners?
No matter what you're looking for out of your Oklahoma auto transport experience, Nexus is your best bet. We're a level or two above the rest in regards to shipment security, efficiency, affordability, and customer service.
Experience the Nexus difference for yourself.
Regardless of if you're looking for Oklahoma City auto transport or shipping to other areas of the state, you should head over to our instant car shipping cost calculator right now.
Within seconds, you'll be able to schedule an order with the best Oklahoma car transport services going today.

Learn more about the great State of Oklahoma
Located in the middle of America's heartland, the State of Oklahoma ranks 28th in the nation with an estimated population of 3,956,971. The Sooner State is also the 20th largest in the United States with an area of 69,899 square miles, ultimately placing in the bottom third of the nation in population density at 35th.
The capital city of Oklahoma is Oklahoma City, and it also happens to be the most populous city in the state by far. With an estimated population of 655,407, Oklahoma City is the 25th highest populated city in the United States. Oklahoma City is known for its towering skyscrapers, electric nightlife, and fantastic restaurants, but it's not the only city in the Sooner State you should have on. Below are the nine other cities which make up the top ten most populous in Oklahoma:

Tulsa
(396,543)
Norman
(126,377)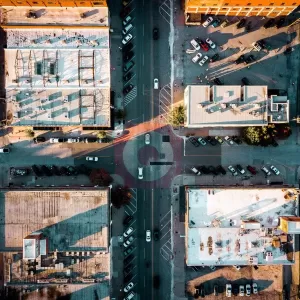 Broken Arrow
(110,135)
While it was oil reserves that jump-started Oklahoma's economy in the first place, it has now been supplanted by the state's position as a leading natural gas producer. Other industries of major significance to the Sooner State's economy include food processing, meat packing, mineral production, agriculture, retail services, and tourism.
Speaking of tourism, you won't be lacking things to do in the Sooner State. If you're a sports fan in the slightest, you'll want to head to Norman at least once to catch an Oklahoma Sooners football game at Gaylord Family-Oklahoma Memorial Stadium. The Sooners regularly draw 80,000 or so fans a game on Saturdays in the fall, and the atmosphere surrounding OU football is something that appeals to hardcore and casual football fans alike.
Other tourist attractions worth noting in the State of Oklahoma include the National Cowboy Hall of Fame in Oklahoma City, the Cherokee Cultural Center complete with a lovingly restored Cherokee village, the Fort Gibson Stockade outside of Muskogee, Lake Texoma recreation area, the horse track Remington Park in Oklahoma City, Blue Ribbon Downs in Sallisaw, and the Will Rogers Memorial in Claremore.
For those considering Oklahoma as a place for higher education, there are a legitimate wealth of fantastic universities and colleges in the state for you to choose from. These include the University of Tulsa in Tulsa, the University of Oklahoma in Norman, Oklahoma State University in Stillwater, Oral Roberts University in Tulsa, Oklahoma City University in Oklahoma City, the University of Central Oklahoma in Edmond, Northeastern State University in Tahlequah, and Oklahoma Baptist University in Shawnee.
Now that you've gotten a brief overview of the ins and outs of the Sooner State, it's time to boost your trivia knowledge with a list of the official living and inanimate symbols of Oklahoma:
State Bird – Scissor-Tailed Flycatcher
State Insect – European Honey Bee
State Mammal – American Bison
State Flower – Oklahoma Rose
State Colors – White, Green
State Dance – Oklahoma Wind
Whether you're considering a move to Oklahoma for work or you just want to visit the state for a while and see what it's all about, shipping your vehicle to the Sooner State with Nexus Auto Transport has never been easier. As soon as you get your car delivered on your terms in Oklahoma, you'll be able to enjoy everything from top-quality restaurants to camping locales with breathtaking views.

X
For the best price quote for a personalized multi car shipment, please give us a call:
224-218-2949