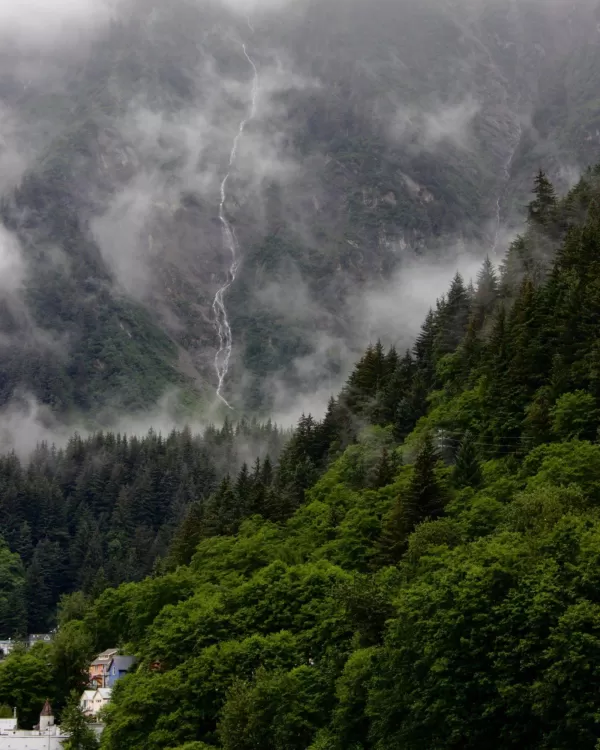 Reliable and efficient vehicle shipping to or from Alaska
Get instant car shipping quotes to or from Alaska. We'll make sure you have all the vehicle shipment information you need and that you get a fair shipping quote.
Nexus Auto Transport is an industry leader in safe and efficient car & truck shipments to and from Alaska
Shipping your car or truck to or from Alaska has never been easier. When you need to ship a car, truck, or specialty vehicle out of or into Alaska, you can breathe easy knowing that our expert vehicle shipping staff is on your side. We've got decades of in-house experience shipping a variety of different cars and trucks, and we only work with the safest and most dependable auto transporters on the road.
When it comes to vehicle shipments in Alaska, we're the best thing going. Vehicle pickups and deliveries in every corner of Alaska. We work with you!
Do you need expedited Alaska auto transport services, Fairbanks to Los Angeles? Are you shipping your truck to your workplace in Anchorage? Do you have special considerations and concerns about your prized muscle car?
Whatever the situation is and what vehicle transport questions you have, we have answers. We'll work both hard and smart to deliver your car, truck, or specialty vehicle on your terms!
We know how tricky Alaska auto transport can be. Yet, we've got the experienced team of drivers and dedication to service necessary to make it easy for you -- at prices you can afford!

How it works
Schedule a car shipment online or over the phone.
Schedule a vehicle shipment with Nexus and you'll be surprised at how easy it is! All you have to do is enter your car pickup and car delivery zip codes in our online car shipping quote tool (or give that information to one of our dedicated vehicle transport agents), select your vehicle type and size, choose between open or enclosed auto transport, and pick from a variety of different car shipment scheduling dates.
You're bound to find a fair shipping rate that works for you, or you can pay a bit more for expedited enclosed vehicle transport. It all depends on your needs and the driver availability of our network of car haulers. Reserve your car shipment with a refundable $0 reservation fee. Our low-risk car delivery service is suitable for any budget.
We pick up your car and the vehicle transport journey begins.
One of our expert Nexus auto transport coordinators will work with you to arrange a vehicle pickup date and time which works best for you. When you ship a car direct with Nexus, we do our very best to work around your schedule!
Just prep your vehicle for car hauling by cleaning it inside and out, removing valuable personal items, and making sure there's at least a quarter tank of gas for loading and unloading it off of the car hauler. On car pickup day, you or someone you authorize through Nexus will inspect your vehicle with your driver to notate preexisting damages and other concerns. Once the Bill of Lading and the inspection report are signed, your car will be on its way!
Our car hauling service delivers your vehicle to its destination.
You can contact your car transporter at any time during your vehicle shipment to ask questions about arrival times and anything else that may be on your mind. Our vehicle transport truckers go through rigorous safety and procedural training to ensure that your car is safe every step of the way!
The vehicle transport hauler will come as close to your address as safely and legally possible. Any balance due on your vehicle shipment can be paid to your trucker upon arrival. You or someone you appoint will conduct a final vehicle inspection, sign off on a Bill of Lading, and you're done! Shipping is complex with other car moving companies. But, it's as simple as 1, 2, 3 with Nexus.
How much does it cost to ship a car to Alaska?
The cost of Alaska car shipping services will vary based on specific factors involved with your vehicle shipment. These key Alaska auto transport factors include the total driving distance of your order, the make and model of your vehicle, the time of year you ship a car, your scheduling flexibility, your choice of closed or open car transport services, and the in-house pricing of the Alaska car transport company you're working with.
For more information and to secure your free auto transport quote, head over to our instant Alaska (AK) auto transport quote calculator. Within seconds, you'll receive multiple quotes for safe & secure Alaska car shipping services. When you need top-shelf Alaska auto transport services, companies like Nexus aren't just few and far between.
There's simply no other company like Nexus in the Alaska (AK) auto transport game!

How do I transport my car to Alaska?
You can either ship a car to Alaska yourself and take the risk, or save headaches by working with a reliable Alaska auto shipping company like Nexus.
Are you on a tight schedule and in need of expedited Alaska car transport as soon as possible? Do you need affordable Alaska (AK) auto transport services, Ketchikan to Seattle?
Nexus is the right Alaska auto transport company for you!
We have safe, experienced drivers in your area ready to service your Alaska car shipping order! Contact us right away or just head over to our instant car shipping quote calculator to schedule a spot with the best of the best Alaska (AK) auto transport companies!

What's the best way to ship your car to Alaska?
It's gotta be Nexus. We are the #1 Alaska car shipping company in the United States for a reason! No other company outpaces us in affordability, customer service, shipment security, or shipment efficiency.
That's the Nexus difference. We are the unrivaled Alaska auto transport leaders because we always put you first. That's our pledge. That's how we do business.
Grab a free quote from our Alaska car transport cost calculator at any time, 24/7/365. We're always here to help!
After all, that's what you should expect from the nation's top provider of Alaska car shipping services!

Learn more about the great State of Alaska
Situated just 55 miles away from the easternmost tip of Russia, Alaska is the 48th most populous state in the United States with an estimated population of 731,545. Conversely, it's the largest state in the Union with a total area of 663,268 square miles. All things considered, Alaska sits at the bottom of the nation in overall population density.
The capital of Juneau is just the 2nd populous town in Alaska and it's not even close. The most populous city in Alaska is Anchorage with an estimated resident count of 285,634. Anchorage's population is over nine times larger than the state capital or any other city or town within the state. Ranking 69th in population among cities in the United States, Anchorage is the key transportation hub of the State of Alaska.
While Anchorage is the only big city in the state, there are plenty of other cool towns for prospective transplants to consider. Below are the nine other cities which finalize the list of the ten most populous in the Last Frontier:

Juneau
(31,435)
Fairbanks
(30,996)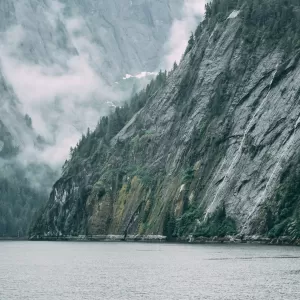 Badger
(18,792)
The mining, quarrying, and gas/oil extraction industry is big money for the Alaska economy. Alaska raked in $9.3 billion from the industry in 2018 which ranked ninth among the 50 states. Because Alaska is so sparsely populated, there are ample opportunities for mining and extraction in areas where there are little to no residents.
Other sectors in Alaska essential to the health of its economy include transportation, warehousing, education, health care, retail, professional and business services, general manufacturing, entertainment, and wholesale trade. Fisheries also mean big profits for the state, as do the production of wood products and furs.
Alaska has a unique place in the American consciousness, drawing large numbers of curious onlookers and nature lovers alike into the state each year. For those who love winter sports such as ice fishing, skiing, and snowshoeing, Alaska is the perfect getaway.
Points of interest worth circling on your Alaskan bucket list include the Mendenhall Glacier and Denali National Park in the Tongass National Forest, the totem poles of Sitka National Historical Park, and the active volcanoes of the Valley of Ten Thousand Smokes within Katmai National Park. That's just a small selection of the more than 100 state and national parks in Alaska – a spread of conservation areas that totals over 3.5 million acres in area.
If you're heading to Alaska looking for higher education options, you're definitely in luck. There are some great colleges and universities to choose from which include the University of Alaska Southeast in Juneau, the University of Alaska Fairbanks in Fairbanks, the University of Alaska Anchorage in Anchorage, Alaska Pacific University in Anchorage, Ilisagvik College in Barrow, and the Alaska Bible College in Palmer.
Now that you've gotten a glimpse of the Last Frontier, it's time to boost your trivia knowledge with a list of the various living and inanimate symbols of the State of Alaska:
State Bird – Willow Ptarmigan
State Insect – Four-Spot Skimmer Dragonfly
State Mammals – Moose, Bowhead Whale
State Flower – Forget-Me-Not
State Dog – Alaskan Malamute
State Tree – Sitka Spruce
State Fossil – Woolly Mammoth
State Sport – Dog Mushing
Driving to Alaska from the contiguous United States can be an absolute chore. Shipping your vehicle with Nexus Auto Transport is your smartest bet and will open up all of the best shopping, entertainment, recreation, and restaurants that the Last Frontier has waiting for you.

X
For the best price quote for a personalized multi car shipment, please give us a call:
224-218-2949