Reliable and efficient vehicle shipping to or from Iowa
Get instant car shipping quotes to or from Iowa. We'll make sure you have all the vehicle shipment information you need and that you get a fair shipping quote.
Nexus Auto Transport is an industry leader in safe and efficient car & truck shipments to and from Iowa
Shipping your car or truck to or from (Iowa) has never been easier. When you need to ship a car, truck, or specialty vehicle out of or into Iowa, you can breathe easy knowing that our expert vehicle shipping staff is on your side. We've got decades of in-house experience shipping a variety of different cars and trucks, and we only work with the safest and most dependable auto transporters on the road.
When it comes to vehicle shipments in Iowa, we're the best thing going. Vehicle pickups and deliveries in every corner of Iowa. We work with you!
Do you need your car picked up from your house in Iowa? Are you shipping your truck to your workplace in Iowa? Do you have special considerations and concerns about your prized muscle car?
Whatever the situation is and what vehicle transport questions you have, we have answers. We'll work both hard and smart to deliver your car, truck, or specialty vehicle from on your terms!
How it works
Car shipping simplified to 3 easy steps
Learn more about the great State of Iowa
Officially nicknamed "the Hawkeye State," Iowa is the 31st most populous state in the United States of America with an estimated population of 3,155,070 residents. The State of Iowa is also the 26th largest state in the Union with an area of 58,295.81 square miles, thus ranking it 36th overall in the nation in population density.
The capital city of Des Moines is also the most populous city in the State of Iowa. With an estimate 217,891 residents within its bounds, Des Moines is the 105th most populous city in the United States. Des Moines is full of great shopping, restaurants, and year-round entertainment, but it's just the tip of the iceberg when it comes to the best cities and towns in the Hawkeye State. Below are the nine other cities which follow Des Moines on the list of the ten most populous cities in Iowa: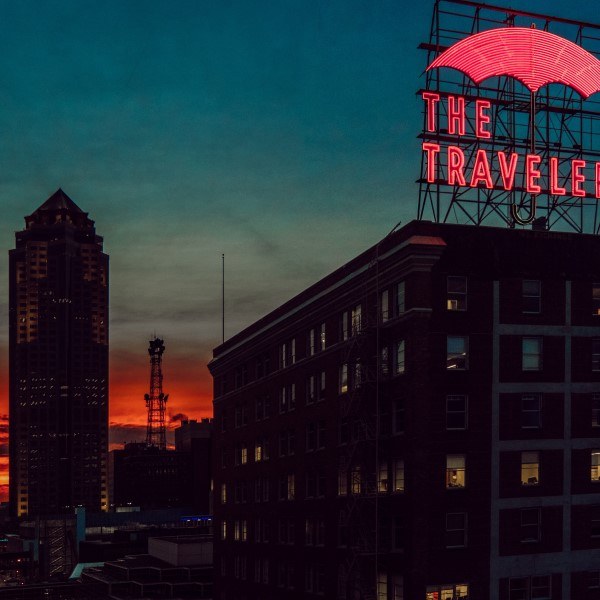 Cedar Rapids
135,502 residents
Davenport
101,965 residents
Sioux City
81,382 residents
When it comes to the Iowa economy, farming is still extremely important to the bottom line. In fact, the State of Iowa is the nation's leading producer of hogs! If you're a fan of pork products, you've probably eaten something from Iowa on many different occasions. Iowa also ranks extremely high in the nation in the production of cattle, various other livestock, dairy products, and eggs.
Agriculture may get the headlines, but it's manufacturing which leads the way with net earnings of over $30 billion a year. Iowa is making huge gains in food processing which help to inflate that number year to year. Other industries which are rife with profits and job opportunities in Iowa include finance and insurance, real estate, education, professional services, wholesale trade, and retail.
And oddly and interestingly enough, Iowa is also home to both the biggest popcorn factory in the United States and one of the nation's biggest cereal mills.
Tourism also rakes in millions upon millions of dollars for the state each year. Perhaps the biggest yearly attraction within the state is the iconic Iowa State Fair. Famous for its annual butter sculpture centerpiece and teeming with great food and awesome rides, the Iowa State Fair draws over a million visitors each year.
Other fantastic tourist attractions worth checking out in the State of Iowa include the Herbert Hoover birthplace and library just outside of West Branch; the Fort Dodge Historical Museum, Fort, and Stockade, Effigy Mounds National Monument, and the Amana Colonies.
And if you're planning on moving to Iowa with hopes of continuing your education, there are a handful of world-renowned universities and colleges which should be at or near the top of your list. The best of the best in Iowa include Grinnell College in Grinnell, the University of Iowa in Iowa City, Iowa State University in Ames, Drake University in Des Moines, Luther College in Decorah, Coe College in Cedar Rapids, the University of Northern Iowa in Cedar Falls, Loras College in Dubuque, and Dordt College in Sioux Center.
Now that you've got a general idea about what's going on in the State of Iowa, let's increase your trivia knowledge about the state with a list of the official inanimate and living symbols of the Hawkeye State:
State Bird – Eastern Goldfinch
State Grass – Pseudoroegneria Spicata
State Flower – Prairie Rose
Moving to Iowa has never been easier! Shipping your car, truck, or van with Nexus Auto Transport is the most efficient way for you to get on the road in the Hawkeye State and on your way to the best restaurants, colleges, entertainment, and natural wonders within its borders.