Reliable and efficient vehicle shipping to or from Mississippi
Get instant car shipping quotes to or from Mississippi. We'll make sure you have all the vehicle shipment information you need and that you get a fair shipping quote.
Nexus Auto Transport is an industry leader in safe and efficient car & truck shipments to and from Mississippi
Shipping your car or truck to or from (Mississippi) has never been easier. When you need to ship a car, truck, or specialty vehicle out of or into Mississippi, you can breathe easy knowing that our expert vehicle shipping staff is on your side. We've got decades of in-house experience shipping a variety of different cars and trucks, and we only work with the safest and most dependable auto transporters on the road.
When it comes to vehicle shipments in Mississippi, we're the best thing going. Vehicle pickups and deliveries in every corner of Mississippi. We work with you!
Do you need your car picked up from your house in Mississippi? Are you shipping your truck to your workplace in Mississippi? Do you have special considerations and concerns about your prized muscle car?
Whatever the situation is and what vehicle transport questions you have, we have answers. We'll work both hard and smart to deliver your car, truck, or specialty vehicle from on your terms!
How it works
Car shipping simplified to 3 easy steps
Learn more about the great State of Mississippi
Currently the state with the nation's lowest overall cost of living, the State of Mississippi is the 34th most populous in the United States with an estimated population of 2,976,149. It also ranks 32nd in the nation with a total area of 48,430 square miles and 32nd as well in overall population density.
Mississippi's capital city of Jackson is also the most populous city in the state with an estimate total of 160,080 residents. While it's ranked as just the 158th most populous city in the United States, Jackson is a revelation of small-town charm and big-city amenities. It's even the subject of a popular song written by the late, great Johnny Cash. However, Jackson is just one of many cities and towns worth checking out in Mississippi. Below are the nine other cities which complete the list of the ten most populous in the Magnolia State: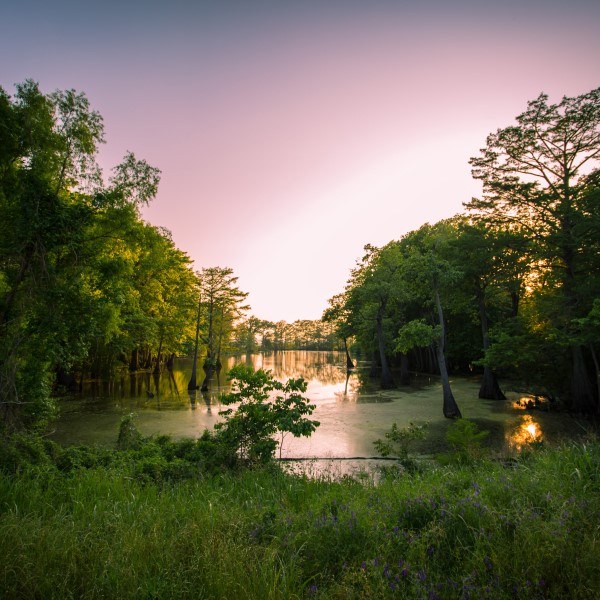 Gulfport
(72,670)
Southaven
(56,792)
Biloxi
(46,370)
While manufacturing has taken the lead as the most profitable industry sector in Mississippi, the Magnolia State's agricultural sector is a national leader in several areas. Mississippi leads the nation in producing pond-raised catfish, ranks third overall in the United States in cotton growth, and also produces significant exports of dairy products, eggs, and poultry.
Other key economic sectors with ample job opportunities in the State of Mississippi include real estate, retail, educational services, health care, professional and business services, wholesale trade, transportation, and warehousing.
Tourism is a growing industry within the State of Mississippi. One of the main tourist attractions in the state is the town of Natchez. If you're interested in the history and architecture of the Antebellum South, you'll be amazed by the tens of mansions and hundreds of different historical sites in and around the town.
Other tourist attractions which are worth underlining on your Mississippi to-do list include Vicksburg National Military Park, Brices Cross Roads National Battlefield Site, Tupelo National Battlefield, and the Natchez Trace National Parkway. And if you want to check out more gorgeous Southern architecture with build dates prior to the Civil War, there are four towns in Mississippi which have plentiful and amazing examples for you to look at – Columbus, Oxford, Vicksburg, and Jackson.
If you're heading to Mississippi with hopes of furthering your education, there are several amazing colleges and universities for you to take a look at. Some of the best of the best include Mississippi State University in Starkville, the University of Mississippi in Oxford, Millsaps College in Jackson, William Carey University in Hattiesburg, Mississippi College in Clinton, the University of Southern Mississippi in Hattiesburg, Belhaven University in Jackson, and Delta State University in Cleveland.
We've given you a quick and informative overview of what makes Mississippi tick, so now it's time to increase your trivia knowledge with a list of the official living and inanimate symbols of the state:
State Bird – Northern Mockingbird
State Insect – Western Honeybee
State Mammal – White-Tailed Deer
State Fish – Largemouth Bass
State Reptile – American Alligator
State Tree – Southern Magnolia
State Food – Sweet Potato
Shipping your car, truck, or van to Mississippi with Nexus Auto Transport is the easiest way to get on the road and see everything the Magnolia State has to offer. A reliable vehicle is your ticket to the best restaurants, shops, colleges, state parks, and entertainment in the State of Mississippi.