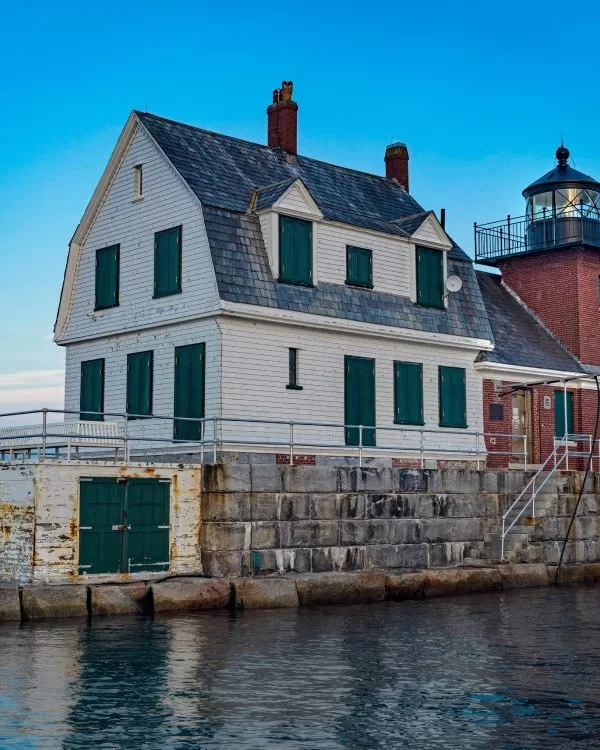 Reliable and efficient vehicle shipping to or from Maine
Get instant car shipping quotes to or from Maine. We'll make sure you have all the vehicle shipment information you need and that you get a fair shipping quote.
Nexus Auto Transport is an industry leader in safe and efficient car & truck shipments to and from Maine
Shipping your car or truck to or from (Maine) has never been easier. When you need to ship a car, truck, or specialty vehicle out of or into Maine, you can breathe easy knowing that our expert vehicle shipping staff is on your side. We've got decades of in-house experience shipping a variety of different cars and trucks, and we only work with the safest and most dependable auto transporters on the road.
When it comes to vehicle shipments in Maine, we're the best thing going. Vehicle pickups and deliveries in every corner of Maine. We work with you!
Do you need your car picked up from your house in Maine? Are you shipping your truck to your workplace in Maine? Do you have special considerations and concerns about your prized muscle car?
Whatever the situation is and what vehicle transport questions you have, we have answers. We'll work both hard and smart to deliver your car, truck, or specialty vehicle from on your terms!
How it works
Schedule a car shipment online or over the phone.
Schedule a vehicle shipment with Nexus and you'll be surprised at how easy it is! All you have to do is enter your car pickup and car delivery zip codes in our online car shipping quote tool (or give that information to one of our dedicated vehicle transport agents), select your vehicle type and size, choose between open or enclosed auto transport, and pick from a variety of different car shipment scheduling dates.
You're bound to find a fair shipping rate that works for you, or you can pay a bit more for expedited enclosed vehicle transport. It all depends on your needs and the driver availability of our network of car haulers. Reserve your car shipment with a refundable $75 reservation fee. Our low-risk car delivery service is suitable for any budget.
We pick up your car and the vehicle transport journey begins.
One of our expert Nexus auto transport coordinators will work with you to arrange a vehicle pickup date and time which works best for you. When you ship a car direct with Nexus, we do our very best to work around your schedule!
Just prep your vehicle for car hauling by cleaning it inside and out, removing valuable personal items, and making sure there's at least a quarter tank of gas for loading and unloading it off of the car hauler. On car pickup day, you or someone you authorize through Nexus will inspect your vehicle with your driver to notate preexisting damages and other concerns. Once the Bill of Lading and the inspection report are signed, your car will be on its way!
Our car hauling service delivers your vehicle to its destination.
You can contact your car transporter at any time during your vehicle shipment to ask questions about arrival times and anything else that may be on your mind. Our vehicle transport truckers go through rigorous safety and procedural training to ensure that your car is safe every step of the way!
The vehicle transport hauler will come as close to your address as safely and legally possible. Any balance due on your vehicle shipment can be paid to your trucker upon arrival. You or someone you appoint will conduct a final vehicle inspection, sign off on a Bill of Lading, and you're done! Shipping is complex with other car moving companies. But, it's as simple as 1, 2, 3 with Nexus.
Learn more about the great State of Maine
Nicknamed "The Pine Tree State", Maine is the easternmost state in the United States. It's the 42nd most populous state in the Union with an estimated population of 1,344,212. The State of Maine is the 39th largest state with a total of area of 35,385 square miles, and its population density is in the bottom fourth of U.S. states at 38th.
While the capital city of Maine in Augusta, it barely cracks the top ten of the most populous cities in the state. The most populous city in Maine is Portland with a modest estimated population of 66,067, not enough to crack the top 500 most populated cities in America. Portland is a medium-sized town in a state full of small towns, so it feels like a big city in comparison. It's also both quaint and impressively industrialized for its size.
Portland is a great city to call home, but there's a host of other cities in Maine worth checking out for prospective transplants. Below are the nine other cities which make up the top ten most populated cities in the Pine Tree State: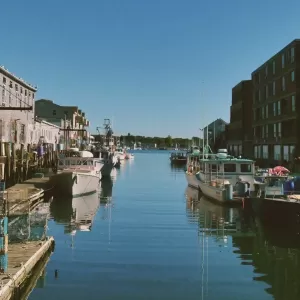 Lewiston
(35,868)
Bangor
(32,167)
South Portland
(25,474)
One of the most eye-popping statistics about the State of Maine is that 90% of the state is covered by forests. As you might expect, that makes foresting one of the most vital industries in Maine. In fact, foresting provides more than 33,000 jobs for Maine residents. Business is a bit tricky as many publications shift from paper to digital, but it still remains a profitable sector in the Maine economy.
Other industrial sectors essential to Maine's economy include leasing and real estate, education, business and professional services, retail, general manufacturing, arts and entertainment, construction, transportation, and wholesale trade.
Maine is starting to see major gains in its tourism industry, especially when it comes to its outdoor recreation areas and gorgeous parks. Baxter State Park and Acadia National Park draw thousands upon thousands of tourists each year. Hikers and bikers especially love these parks as they represent the northern end of the spellbinding Appalachian Trail.
Other tourist attractions worth your time in the State of Maine include the Allagash National Wilderness Waterway, Roosevelt Campobello International Park, the St. Croix Island National Monument, Bar Harbor, and the Wadsworth-Longfellow House in Portland.
For those looking at Maine for potential secondary education opportunities, there are some great colleges and universities in the state worth researching. Some of the best include Bowdoin College in Brunswick, Bates College in Lewiston, Colby College in Waterville, the Maine Maritime Academy in Castine, the University of Maine in Orono, and the University of New England in Biddeford.
Now that you've gotten a quick glance at everything the State of Maine has to offer, let's take a little trivia detour and look at the official living and inanimate symbols of the Pine Tree State:
State Fish – Landlocked Atlantic Salmon
State Flower – White Pine Cone
State Crustacean – Lobster
State Tree – Eastern White Pine
State Foods – Blueberry Pie, Whoopie Pie
State Gemstone – Tourmaline
When it comes to transportation in Maine, a reliable personal vehicle is the way to go. Shipping your car or truck to Maine with Nexus Auto Transport is the easiest way to experience all of the best parks, restaurants, shopping, and attractions in the Pine Tree State.
X
For the best price quote for a personalized multi car shipment, please give us a call:
224-218-2949