Reliable and efficient vehicle shipping to or from Wyoming
Get instant car shipping quotes to or from Wyoming. We'll make sure you have all the vehicle shipment information you need and that you get a fair shipping quote.
Nexus Auto Transport is an industry leader in safe and efficient car & truck shipments to and from Wyoming
Shipping your car or truck to or from (Wyoming) has never been easier. When you need to ship a car, truck, or specialty vehicle out of or into Wyoming, you can breathe easy knowing that our expert vehicle shipping staff is on your side. We've got decades of in-house experience shipping a variety of different cars and trucks, and we only work with the safest and most dependable auto transporters on the road.
When it comes to vehicle shipments in Wyoming, we're the best thing going. Vehicle pickups and deliveries in every corner of Wyoming. We work with you!
Do you need your car picked up from your house in Wyoming? Are you shipping your truck to your workplace in Wyoming? Do you have special considerations and concerns about your prized muscle car?
Whatever the situation is and what vehicle transport questions you have, we have answers. We'll work both hard and smart to deliver your car, truck, or specialty vehicle from on your terms!
How it works
Car shipping simplified to 3 easy steps
Learn more about the great State of Wyoming
Wyoming is the least populous state in the United States with a very modest estimated population of 578,759. The Equality State, conversely, is the tenth largest state in the nation in terms of area at 97,914 square miles. All things considered, Wyoming is the least densely populated state in the contiguous United States and the second least in the nation behind Alaska.
The capital city of Cheyenne is the also the state's most populous city with an estimated resident count of 64,165. Known as both the Frontier City and the Magic City of the Plains, Cheyenne is home to the world's largest outdoor rodeo. It's got big city amenities and a frontier town vibe, making it one of the more intriguing cities in the state for potential transplants.
Cheyenne isn't the only city or town in Wyoming worth considering, though. Below are the nine other cities which finalize the list of the ten most populous in the Equality State: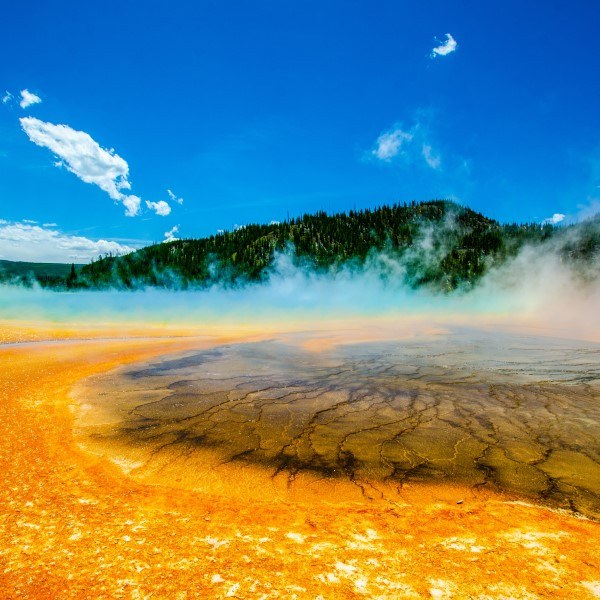 Casper
55,293 residents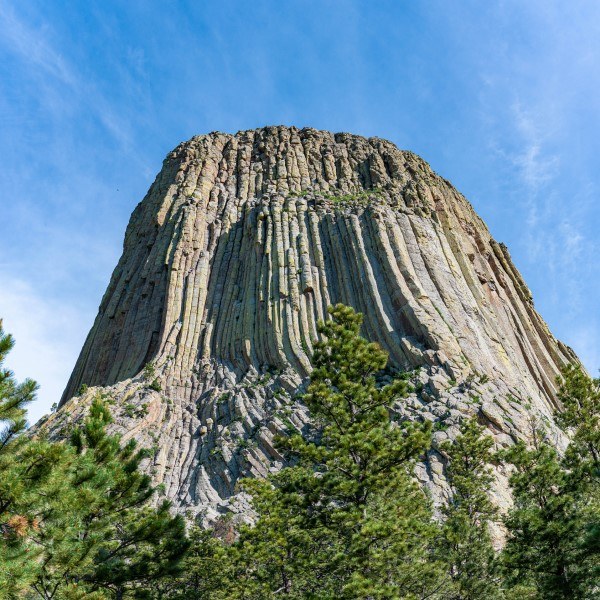 Laramie
33,295 residents
Gillette
28,357 residents
Wyoming is flush with open spaces and sparsely populated areas, thus making a perfect state for mining and excavation operations. In fact, the Equality State lies just outside the top ten in the nation with an average of $7.5 billion in mining and extraction revenue each year.
Other key industries to the health of Wyoming's economy include leasing and real estate, transportation, warehousing, construction, retail, general manufacturing, education, health care, profession and business services, and wholesale trade.
Wyoming also leans heavily on its tourism sector from an economy standpoint. Did you know that Wyoming's seven national parks draw about seven million tourists into the state each year? The majority of the world-famous Yellowstone National Park lies within Wyoming's bounds, including the largest hot springs in the nation and the infamous Old Faithful geyser.
Other tourists attractions worth your time in the Equality State include the Fort Laramie National Historic Site, the Devils Tower National Monument, the Fossil Butte National Monument, Flaming Gorge, Cheyenne's yearly Frontier Days celebration, the Grand Teton National Park, and the Jackson Hole National Monument.
If you're headed to Wyoming with aims of continuing your education, the Equality State has a selection of fantastic universities and colleges for you to choose from. These include the University of Wyoming in Laramie, Sheridan College in Sheridan, Casper College in Casper, and Laramie County Community College in Cheyenne.
Now that you've gotten a brief glimpse into what Wyoming is all about, let's increase your trivia knowledge with a list of the various living and inanimate symbols of the Equality State:
State Bird – Western Meadowlark
State Reptile – Horned Lizard
State Mammal – American Bison
State Fish – Cutthroat Trout
State Flower – Wyoming Indian Paintbrush
State Tree – Plains Cottonwood
State Dinosaur – Triceratops
With limited public transportation options available in the state, shipping your vehicle to Wyoming through Nexus Auto Transport is an extremely smart play. A reliable car, truck, or van is your gateway to all the best recreation, restaurants, shopping, and sites of historical relevance in the Equality State.