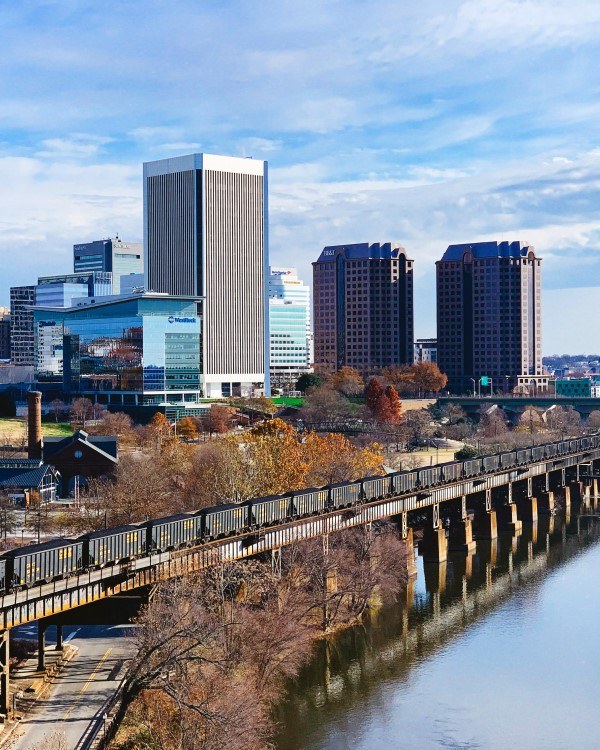 Reliable and efficient vehicle shipping to or from Virginia
Get instant car shipping quotes to or from Virginia. We'll make sure you have all the vehicle shipment information you need and that you get a fair shipping quote.
Nexus Auto Transport is an industry leader in safe and efficient car & truck shipments to and from Virginia
Shipping your car or truck to or from (Virginia) has never been easier. When you need to ship a car, truck, or specialty vehicle out of or into Virginia, you can breathe easy knowing that our expert vehicle shipping staff is on your side. We've got decades of in-house experience shipping a variety of different cars and trucks, and we only work with the safest and most dependable auto transporters on the road.
When it comes to vehicle shipments in Virginia, we're the best thing going. Vehicle pickups and deliveries in every corner of Virginia. We work with you!
Do you need your car picked up from your house in Virginia? Are you shipping your truck to your workplace in Virginia? Do you have special considerations and concerns about your prized muscle car?
Whatever the situation is and what vehicle transport questions you have, we have answers. We'll work both hard and smart to deliver your car, truck, or specialty vehicle from on your terms!
How it works
Car shipping simplified to 3 easy steps
Learn more about the great State of Virginia
Officially known as the Commonwealth of Virginia, Old Dominion is the 12th most populous state in the Union with an estimated 8,535,519 residents across an area of 42,774.2 square miles. Just the 35th largest state by land mass, Virginia has several cities which are among the most dense in the Southeastern United States from a population standpoint.
Perhaps the most dense of all Virginian cities is Virginia Beach. While Richmond is the capital of the state affectionately referred to as the Mother of Presidents, Virginia Beach is the biggest city in the state with an estimated population of 447,841. That ranks Virginia Beach 44th in the nation in population. Let's take a look at the nine other cities which round out the top ten for population in Old Dominion.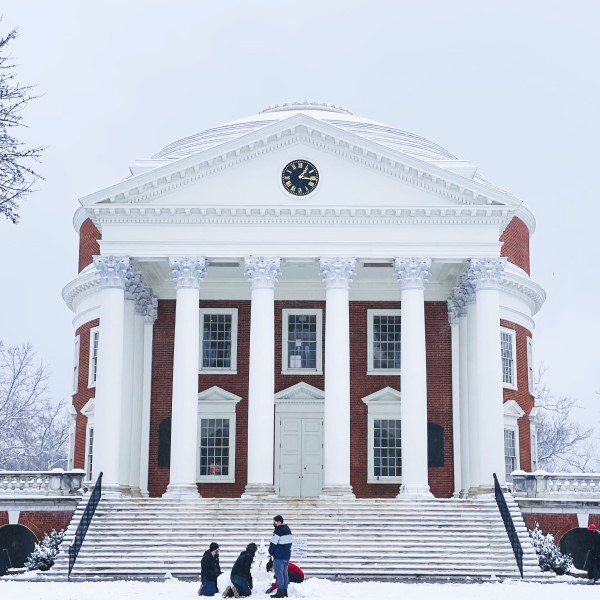 Chesapeake
248,106 residents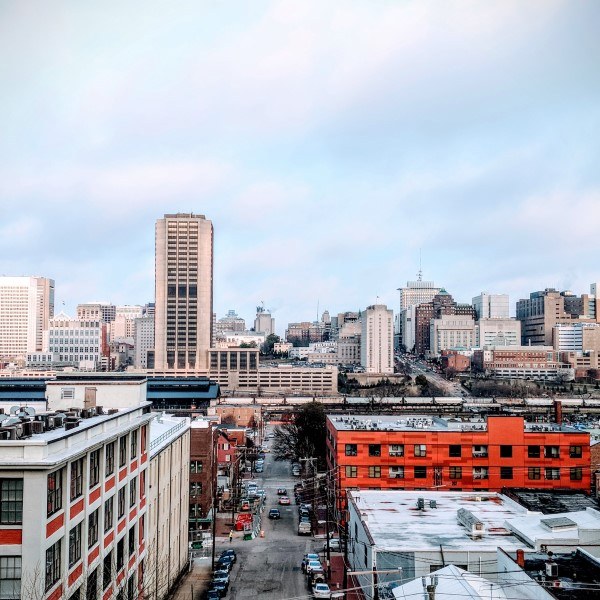 Norfolk
242,234 residents
Richmond
232,055 residents
While the capital of the United States is technically located in Washington D.C., the majority of the most significant and important offices of the government are actually in Virginia. The most famous of all of these buildings is actually on record as the largest office building across the entire globe – the Pentagon. Not only that, but the United State Navy Atlantic fleet is docked in Virginia in what has been deemed the world's business shipyard.
If you're looking to grab a job within the federal government and take advantage of the awesome benefit packages that come with that, Virginia is the perfect place for you to make your home. Astonishingly, 25% of all employed Virginians actually work for the federal government in some capacity. Whether you want to get started in politics or find an administrative job which is tailored to your particular skill set, you can't do much better than Old Dominion.
That's not the only industry booming in Virginia. California may be credited as the American centerpiece of the tech industry, but Virginia isn't that far behind. Because of the many essential government offices within the state, the tech industry in Virginia began to flourish catering to those offices and then to regular citizens. The strides made by tech industry stalwarts in Old Dominion played a pivotal part in the nascent stages of creating and monetizing the World Wide Web.
Agriculture also has a strong financial impact on Virginia's bottom line. While tobacco is less of a cash crop that it used to be due to associated health concerns, it still accounts for 4% of the state's total agricultural receipts. Virginia is an industry leader in nursery and greenhouse products. It also has strong export capital in tomatoes, corn, soybeans, hay, wheat, peanuts, barley, cotton, cucumbers, potatoes, and snap beans.
If meat is more of your taste or industry of choice, there's also a very strong beef and poultry industry within the bounds of Old Dominion. Virginia is also ranked sixth in the nation in turkey production and distribution, meaning there's a good chance you have the Mother of Presidents to thank for one of your past Thanksgiving feasts. Virginia is also a solid contributor of eggs, hogs, sheep, and lamb.
Virginia's tourism industry is also a massive part of its bottom line, and it's even associated with one of the most infamous slogans in United States history – "Virginia is for Lovers." The first iteration of the campaign actually was going to be "Virginia is for Mountain Lovers" because of the many attractions and scenic points associated with mountain ranges in the state. This includes Mount Vernon which was the home of America's first president, George Washington.
Virginia's place in American history simply cannot be denied. A lion's share of the state's tourism industry dollars center around historical sites associated with pivotal moments and people in United States history. There's Monticello, the estate of America's third president, Thomas Jefferson. There's also the historic town of Williamsburg which was the Colonial capital of Virginia before statehood was a thing.
That's not it for tourist attractions in Virginia. Not by a long shot. Other must-see places for your Old Dominion bucket list include Shenandoah National Park, Spotsylvania and Fredericksburg National Military Park, Arlington House, Luray Caverns, the Blue Ridge National Parkway, and the Skyline drive. And if you're near Roanoke, you need to check out Booker T. Washington's birthplace. It's an amazing tribute to one of the nation's foremost minds.
One of the coolest tourist attractions in all of the world is actually in Virginia as well, but it will cost you a ton of money to make it happen. Have you ever wanted to tour space? Based out of Vienna, Space Adventures offers you that opportunity for a pretty penny. If you just want to travel normally around Virginia and don't have the money to make space travel happen, Virginia's highways are super comprehensive and there's also five major airports, one of the nation's busiest seaports (the Virginia Port Authority), and Amtrak service which goes up and down the East Coast.
Moving along to food and cuisine within the Commonwealth of Virginia, you probably guessed that Virginia's miles of coastline on the Atlantic Ocean means there's some amazing seafood to be had. The one seafood specialty most synonymous with Virginia are oysters. Oysters are actually the oldest documented food stuff in the state, dating all the way back to 1607. If you love oysters on the half shell, you're probably going to dig all the different pastas and other uses for oysters at restaurants up and down the coastline.
That's not all for cuisine in Virginia. Virginia's Southern charm is evident in the different styles of barbecue available all around the state. There's also plenty of different diners which serve up a host of different regional stews and hearty Appalachian food which will warm you to your bones. And if you make a trip to downtown Virginia Beach or other urban centers within the state, you'll find a wide selection of different cuisines from around the world. Virginia has been growing thanks to a diverse influx of people from both around the United States and the world, and the food has definitely started to reflect that.
With all this food for thought, it's no wonder why Virginia's public education system is consistently ranked at or near the top of the nation when comes to student assessments through the U.S. Department of Education's National Assessment of Educational Progress. Virginia's students are primed for success through their K-12 adventure, with 91.6 percent of high school students graduating on time as recently as 2018.
Higher education is also a top priority in Old Dominion with 169 different colleges and universities spread throughout the state. In 2019, the U.S. News & World Report mentioned six different Virginia universities in its list of the best in the nation – the University of Virginia in Charlottesville, the College of William & Mary in Williamsburg, James Madison University in Harrisonburg, Virginia Tech University in Blacksburg, Virginia Commonwealth University in Richmond, and George Mason University in Fairfax City. If you're a college student shipping your car to start your higher education in Old Dominion, you have a ton of options.
Now that you've got a good feel for what Virginia's all about, it's time to boost your trivia knowledge about the state! Let's take a look at some of the official living and inanimate symbols of Virginia:
State Dog – American Foxhound
State Fish – Brook Trout, Striped Bass
State Insect – Tiger Swallowtail Butterfly
State Flower – American Dogwood
State Tree – American Dogwood
State Folk Dance – Square Dance
State Fossil – Chesapecten Jeffersonius
State Boat – Chesapeake Bay Deadrise
That's not all for trivia nuggets about Old Dominion! Here's a few other interesting tidbits for you to recite at your next (or first) Virginia dinner party:
Virginia's moniker of the Mother of Presidents is because eight different presidents were born in the state – George Washington, Thomas Jefferson, James Monroe, James Madison, John Tyler, Woodrow Wilson, Zachary Taylor, and William Harrison.
The Chesapeake Bay Bridge Tunnel is actually the world's largest bridge-tunnel complex with an astonishing length of 18 miles.
Virginia is well known around the world for it's fantastic selection of amusement parks. Did you know that schools aren't allowed to end summer break until the first Monday of September to ensure that students get ample time to enjoy the theme parks in the state?
When you ship a car, van, or truck to the state of Virginia through Nexus Auto Transport, you're opening up a world of possibilities within a single, amazing state. Whether you want to check out the various shops and eateries in Virginia Beach or want to experience the history of Williamsburg, there's so much that your vehicle can do for you when you have shipped into the state. As soon as you're on the road, you'll know just why Virginia is definitely for lovers.