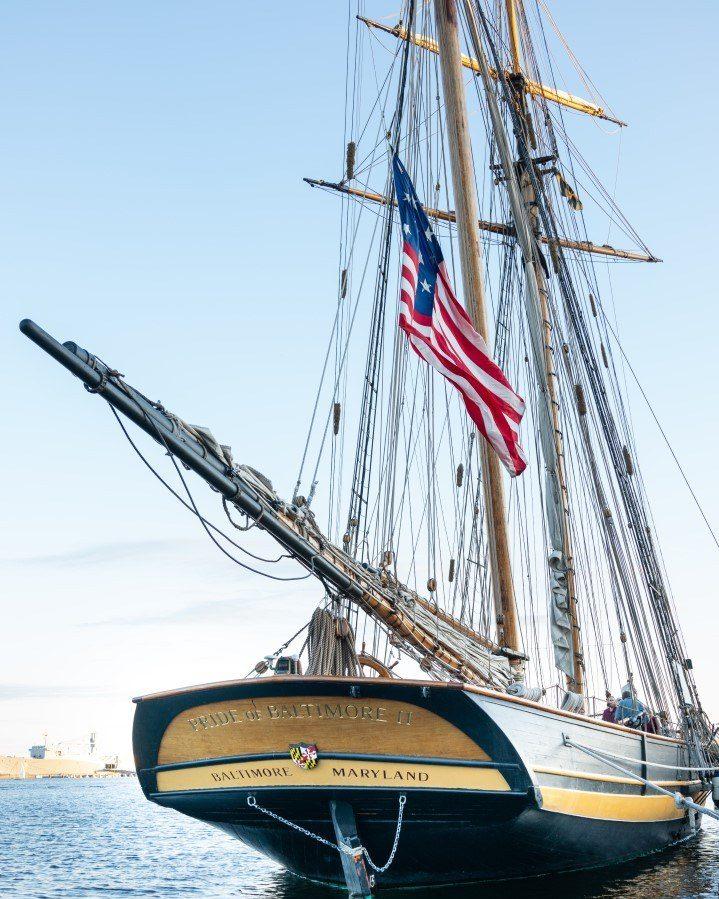 Reliable and efficient vehicle shipping to or from Maryland
Get instant car shipping quotes to or from Maryland. We'll make sure you have all the vehicle shipment information you need and that you get a fair shipping quote.
Nexus Auto Transport is an industry leader in safe and efficient car & truck shipments to and from Maryland
Shipping your car or truck to or from (Maryland) has never been easier. When you need to ship a car, truck, or specialty vehicle out of or into Maryland, you can breathe easy knowing that our expert vehicle shipping staff is on your side. We've got decades of in-house experience shipping a variety of different cars and trucks, and we only work with the safest and most dependable auto transporters on the road.
When it comes to vehicle shipments in Maryland, we're the best thing going. Vehicle pickups and deliveries in every corner of Maryland. We work with you!
Do you need your car picked up from your house in Maryland? Are you shipping your truck to your workplace in Maryland? Do you have special considerations and concerns about your prized muscle car?
Whatever the situation is and what vehicle transport questions you have, we have answers. We'll work both hard and smart to deliver your car, truck, or specialty vehicle from on your terms!
How it works
Car shipping simplified to 3 easy steps
Learn more about the great State of Maryland
While Maryland is just 42nd out of 50 states in total area at just 12,407 square miles, it's densely populated enough to be the 19th most populous state in the Union with an estimated 6,045,680 inhabitants. The true definition of a seaside state, 16 of the 23 counties within the Old Line State are on Chesapeake Bay itself or contain one of its myriad tributaries.
The one major metropolis within the State of Maryland is Baltimore. Currently ranked 30th in the nation with an estimated population of 593,490, Baltimore is a city rich both in tradition and entertainment options. Maryland also shares a border with Washington D.C., but the over 600,000 citizens of D.C. are counted separately under their own jurisdiction.
Other than Baltimore, there are several really cool cities and towns to check out in the Old Line State. Below are the nine other cities behind Baltimore which round out the list of the ten most populous cities in Maryland:
Columbia
(103,663 residents)
Germantown
(90,844)
Silver Spring
(79,750)
While it's not one of the ten most populous cities in the state, the capital of Annapolis plays a pivotal role in the culture and economy of Maryland. Annapolis is a port city and it's best known for being the site of the United States Naval Academy. It's the perfect spot for the academy with its close proximity to Washington D.C., and the military presence within the city informs both the culture and the financial health of the State of Maryland.
There are definitely governmental and military jobs aplenty in the state, and there are many Maryland residents who travel into Washington D.C. for work every day. However, there are other facets to the state's economy which are just as important including higher education, shipping and exports, and manufacturing.
Speaking of manufacturing, Maryland has very strong export imprints in a variety of different manufacturing niches including food processing, food products, primary metals, chemicals, electronics, computers and computer peripherals, and transportation equipment. While manufacturing isn't as critical to the economy as some states in the Midwest, it's still a huge cash cow for the state each year.
Despite its small size, there are still a healthy amount of farms in the state of Maryland which produce a healthy variety of cash crops. Greenhouse and specialty nursery products are a key part of Maryland's agricultural imprint, as are soybeans, poultry, eggs, and dairy products. There's also a huge mining contingent in Maryland excavating and producing raw mineral products such as gravel, sand, coal, stone, clay, and cement.
As is the case with many states that border either the Pacific or Atlantic Ocean, seaside resorts and recreational areas are a key tourism draw for Maryland. There are so many breathtaking views of the Atlantic Ocean to be had on Chesapeake Bay, and the summer resort business within the state means big bucks for the local economy.
There are so many other awesome tourist attractions within the State of Maryland – an impressive feat considering just how small the state really is. Sites of interest worth exploring include the Fort McHenry National Monument, the Antietam National Battlefield, the trifecta of the National Aquarium, USS Constellation, and Maryland Science Center within Baltimore's Inner Harbor, the Jefferson Patterson Historical Park and Museum in St. Leonard, the really cool Goddard Space Flight Center at Greenbelt, the Assateague Island National Park Seashore and three awesome parks – Fort Frederick, Catoctin and Piscataway.
Speaking of parks, there are three Historic Parks in the state which are must-see propositions for both locals and visitors. If you're heading to Maryland for any length of time and you love nature and breathtaking sights, make time for Harpers Ferry, Ohio Canal, and/or the Chesapeake National Historic Park. You'll be very glad that you did.
To get around to all these amazing locales, you have options. There are subway and metro systems within the City of Baltimore, a Metrorail and bus system which connects Maryland to Washington D.C., Amtrak trains which can get you to Chicago in one direction and Boston in the other, and a host of local bus systems to check out. However, driving remains the most efficient and easy way to get from historic site to restaurant to historic site in Maryland.
All of this travel is bound to make you hungry, so luckily you'll be in one of the best seafood states in the Union. Because most of Maryland's counties are touching Chesapeake Bay or one of its tributaries, water is a key part of both everyday life and the cuisine of the Old Line State. Everything from lobster bisque to fish and chips is game in the State of Maryland. You may never want to eat seafood anywhere else again, especially if you find a restaurant right on the water serving fish and other seafood at its most fresh.
There are definitely other foods to be had in Maryland, especially when you consider the diverse population of Baltimore and the state's proximity to the nation's capital. Because of the wide swath of immigrants in the area from all around the world, you can basically get any type of food you want at its best level of quality. Whether you want traditional American fare or want to try a new Asian fusion joint, Maryland has you covered.
If you're a sports fan heading to the State of Maryland, it's time to rejoice. The Old Line State is home to three different professional sports franchises within the four American major sports – the Baltimore Orioles (Major League Baseball), Washington Redskins (National Football League), and Baltimore Ravens (National Football League). There are also three other franchises in Washington D.C. to check out, and a wealth of minor league teams and professional squads in various sports within Maryland proper.
Horse racing fans will also get a major kick out of Maryland. The Old Line State hosts one of the three races in the celebrated Triple Crown – the Preakness Stakes at Pimlico Race Course in Baltimore. Add in the Congressional Country Club in Bethesda which has hosted three different major golf tournaments and the National Lacrosse Hall of Fame at Johns Hopkins University in Baltimore, and you can see why Maryland is a true haven for the sports junkie in your family.
Speaking of Johns Hopkins University, it is just one of several enticing options for those moving to Maryland with higher education aspirations. Other standout public universities within the state include the University of Maryland's various campuses, Towson University in Towson, Morgan State University in Baltimore, and St. Mary's College of Maryland in St. Mary's City. Maryland is also home to two of the oldest and most celebrated private colleges in the United States – Washington College in Chestertown and St. John's College in Annapolis.
Now that we've given you an inside look at what makes Maryland tick, it's time to help you boost your trivia knowledge about the Old Line State. Let's kick things off with a look at the various living and inanimate symbols of the state:
State Bird – Baltimore Oriole
State Flower – Black-Eyed Susan
State Crustacean – Blue Crab
State Mammals – Thoroughbred Horse, Chesapeake Bay Retriever, Calico Cat
State Insect – Baltimore Checkerspot
State Reptile – Diamondback Terrapin
State Foods – Smith Island Cake, Blue Crab
State Gemstone – Patuxent River Stone
State Sports – Lacrosse, Jousting
That's not all for Maryland trivia! If you're looking to impress family and friends at your next (or first) Maryland dinner party, here's a few juicy trivia nuggets for you to digest:
Did you know that Maryland is home to the oldest circulated and regularly published newspaper in the United States? The Maryland Gazette has been going strong since way back in 1727.
Baltimore was the site of the first United States post office system. It was opened for business by William Goddard in 1774.
Because Maryland has an extremely varied topography within its small space, it's referred to by some as "America in Miniature." It makes sense. Most of the geographical and topographical highlights you'll find in states around the nation can be found in Maryland.
If you're a peaceful sort of person, you may fall in love with Garrett Park. Back in 1898, they passed a law which made it illegal to cause harm to any songbird or tree within city limits. Some 94 years later in 1982, they passed another law which made them the first "nuclear free zone" in the United States.
Shipping your truck, car, or van with Nexus Auto Transport is your first step towards really experiencing everything that Maryland has to offer. Whether you want to drive down the coastline of Chesapeake Bay or check out all of the nightlife and amazing restaurants in Baltimore, a reliable vehicle is your gateway to the Old Line State. And the cool thing about Maryland is that your car will also get you to so many other cool cities and attractions through the Northeast. All you have to do is jump on one of Maryland's many highways and byways and go.