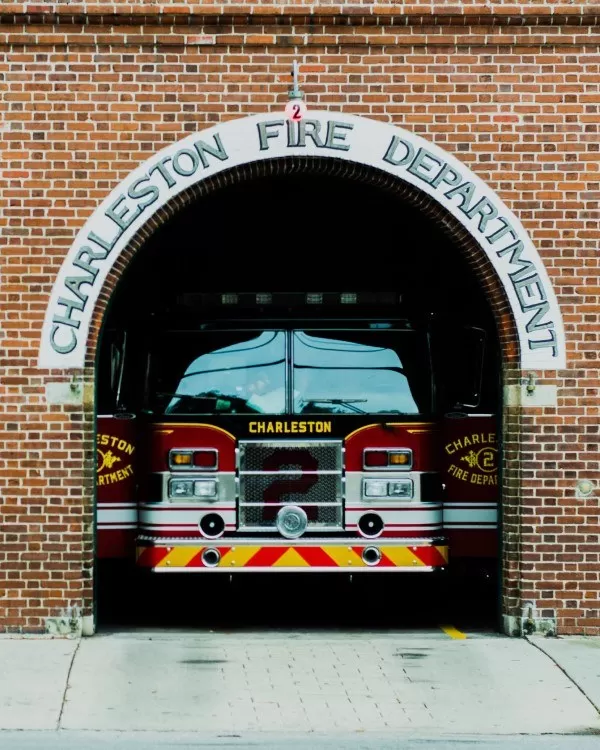 Reliable and efficient vehicle shipping to or from West Virginia
Get instant car shipping quotes to or from West Virginia. We'll make sure you have all the vehicle shipment information you need and that you get a fair shipping quote.
Nexus Auto Transport is an industry leader in safe and efficient car & truck shipments to and from West Virginia
Shipping your car or truck to or from West Virginia has never been easier. When you need to ship a car, truck, or specialty vehicle out of or into West Virginia, you can breathe easy knowing that our expert vehicle shipping staff is on your side. We've got decades of in-house experience shipping a variety of different cars and trucks, and we only work with the safest and most dependable auto transporters on the road.
When it comes to vehicle shipments in West Virginia, we're the best thing going. Vehicle pickups and deliveries in every corner of West Virginia. We work with you!
Do you need your car picked up from your house in Charleston? Are you shipping your truck to your workplace in Huntington? Do you have special considerations and concerns about your prized muscle car?
Whatever the situation is and what vehicle transport questions you have, we have answers. We'll work both hard and smart to deliver your car, truck, or specialty vehicle on your terms!
Enjoy the benefits of working with the top West Virginia car shipping company in the United States. Grab your free auto shipping quote today!

How it works
Schedule a car shipment online or over the phone.
Schedule a vehicle shipment with Nexus and you'll be surprised at how easy it is! All you have to do is enter your car pickup and car delivery zip codes in our online car shipping quote tool (or give that information to one of our dedicated vehicle transport agents), select your vehicle type and size, choose between open or enclosed auto transport, and pick from a variety of different car shipment scheduling dates.
You're bound to find a fair shipping rate that works for you, or you can pay a bit more for expedited enclosed vehicle transport. It all depends on your needs and the driver availability of our network of car haulers. Reserve your car shipment with a refundable $0 reservation fee. Our low-risk car delivery service is suitable for any budget.
We pick up your car and the vehicle transport journey begins.
One of our expert Nexus auto transport coordinators will work with you to arrange a vehicle pickup date and time which works best for you. When you ship a car direct with Nexus, we do our very best to work around your schedule!
Just prep your vehicle for car hauling by cleaning it inside and out, removing valuable personal items, and making sure there's at least a quarter tank of gas for loading and unloading it off of the car hauler. On car pickup day, you or someone you authorize through Nexus will inspect your vehicle with your driver to notate preexisting damages and other concerns. Once the Bill of Lading and the inspection report are signed, your car will be on its way!
Our car hauling service delivers your vehicle to its destination.
You can contact your car transporter at any time during your vehicle shipment to ask questions about arrival times and anything else that may be on your mind. Our vehicle transport truckers go through rigorous safety and procedural training to ensure that your car is safe every step of the way!
The vehicle transport hauler will come as close to your address as safely and legally possible. Any balance due on your vehicle shipment can be paid to your trucker upon arrival. You or someone you appoint will conduct a final vehicle inspection, sign off on a Bill of Lading, and you're done! Shipping is complex with other car moving companies. But, it's as simple as 1, 2, 3 with Nexus.
How much does it cost to ship a car to West Virginia?
The cost of West Virginia car shipping services differs based on specific factors involved in your particular auto shipment. These crucial West Virginia auto transport factors include the day and month that you ship your car, the total distance of your shipment, the weight and model of the car you're shipping, whether you pick open or closed transport services, your scheduling flexibility, the accessibility of your pickup and drop-off locations, and the in-house rates of the West Virginia car shipping companies you're considering.
When you choose Nexus over other West Virginia auto transport companies, you're in for an unparalleled vehicle shipping experience. Thanks to our state-of-the-art instant car shipping cost calculator, you can secure top-rated WV auto shipping services, 24/7/365 -- at rates that work with your budget, not against it.
That's the Nexus advantage. We provide auto transport services West Virginia residents trust. Choose Nexus and choose quality.

What's the best way to ship your car to West Virginia?
If you're in the market for West Virginia car transport services, you have plenty of options. However, you should always opt for an experienced West Virginia auto transport company that doesn't forgo safety for the sake of its bottom line.
That's where Nexus comes in. Are you looking for expedited West Virginia auto transport to or from the West Coast? Do you simply want reliable West Virginia car shipping services that live up to their billing without cutting corners?
Regardless of why you're looking for a West Virginia car shipping company, Nexus is your best bet.
Experience the Nexus difference for yourself. No other West Virginia auto transport team offers the balance of efficiency, ease of scheduling, shipment security, affordability, and customer service that we do.
See why we're consistently ranked as the #1 provider of West Virginia car shipping services. Head over to our instant car shipping cost calculator right away for your free quote!

Learn more about the great State of West Virginia
Nicknamed "The Mountain State," West Virginia is the 39th most populous state in the United States with an estimated population of 1,792,147. It also ranks just 41st in the nation with a total area of 24,230 square miles. All things considered, the State of West Virginia and its rolling mountain ranges rank 29th in the nation in overall population density.
West Virginia is one of just two states without a city with a population of over 50,000. The capital city of Charleston is also the state's most populous city with an estimated 45,703 residents. That population count doesn't even crack the list of the top 500 most populated cities in the nation, but Charleston's small-town charm more than makes up for it.
If you're planning a move into West Virginia, Charleston isn't the only town worth considering. Below is a list of the nine other cities that complete the list of the ten most populous in the Mountain State:

Huntington
(44,416)
Morgantown
(30,983)
Parkersburg
(29,123)
West Virginia is both the only state in the Union completely encased by the Appalachian Mountain region and it's the state with the highest average elevation in the nation. Therefore, it should be no surprise that mining is a major part of the West Virginia economy. While dips in energy prices have brought tougher times to the state's raw material mining industry, West Virginia remains first in the nation in coal production and exports.
In recent years, West Virginia's economy has diversified with gains in the retail sector, logging, and construction. Other key industries with potential for job opportunities include educational services, health care, professional and business services, wholesale trade, arts and entertainment, and finance and insurance.
West Virginia has also refocused on tourism and conservation, doing its best to publicize all of the cool and interesting cave formations in the state and all of the other natural wonders created by the state's unique Appalachian weather and topography. West Virginia has over a million acres set aside for its two national forests, nine state forests, and 37 state parks. As you can probably guess, these are big tourist attractions for campers, hunters, fishing enthusiasts, and the like.
Other tourist attractions worth checking out in the Mountain State include the Berkeley Springs and Greenbrier resort areas, the Harpers Ferry and New River Gorge National River, The Greenbrier and Berkeley Springs resorts, the gorgeous and historically significant homes in the Eastern Panhandle, and the breathtaking railroad ride at Cass.
For those moving to West Virginia with thoughts of continuing their higher education, there's a wealth of amazing universities and colleges to sift through. Some of the best include West Virginia University in Morgantown, Wheeling University in Wheeling, Marshall University in Huntington, Davis & Elkins College in Elkins, West Virginia Wesleyan College in Buckhannon, West Liberty University in West Liberty, and the West Virginia University Institute of Technology in Beckley.
Now that you've gotten a glimpse of what West Virginia is cooking up, it's time to boost your trivia cache with a peek at the various living and inanimate symbols of the Mountain State:
State Bird – Northern Cardinal
State Insect – Western Honeybee
State Mammal – Black Bear
State Flower – Rhododendron
State Reptile – Timber Rattlesnake
State Food – Golden Delicious Apple
State Gemstone – Silicified Mississippian Fossil Coral
State Colors – Old Gold, Blue
West Virginia is a unique and beautiful state which requires a reliable vehicle to experience it for all its worth. Shipping your vehicle with Nexus Auto Transport is your ticket to the best food, attractions, shopping, and entertainment in The Mountain State.

X
For the best price quote for a personalized multi car shipment, please give us a call:
224-218-2949