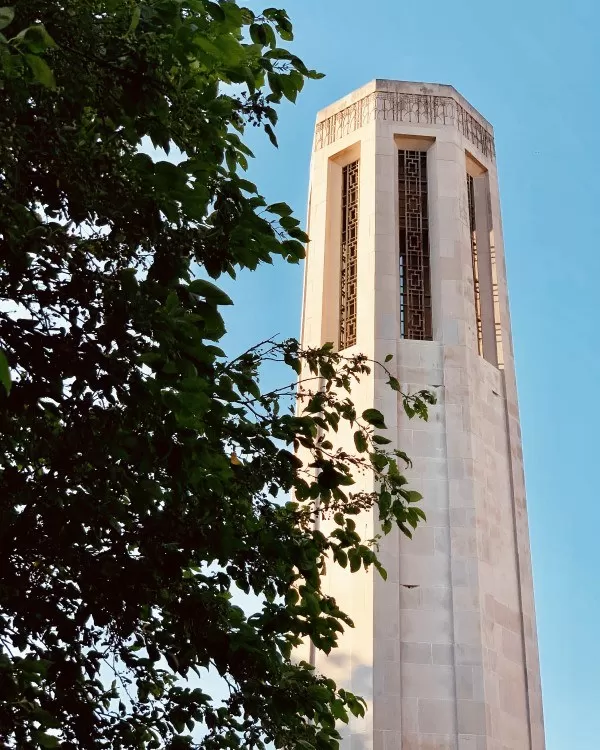 Reliable and efficient vehicle shipping to or from Nebraska
Get instant car shipping quotes to or from Nebraska. We'll make sure you have all the vehicle shipment information you need and that you get a fair shipping quote.
Nexus Auto Transport is an industry leader in safe and efficient car & truck shipments to and from Nebraska
Shipping your car or truck to or from Nebraska has never been easier. When you need to ship a car, truck, or specialty vehicle out of or into Nebraska, you can breathe easy knowing that our expert vehicle shipping staff is on your side. We've got decades of in-house experience shipping a variety of different cars and trucks, and we only work with the safest and most dependable auto transporters on the road.
When it comes to vehicle shipments in Nebraska, we're the best thing going. Vehicle pickups and deliveries in every corner of Nebraska. We work with you!
Do you need Omaha car shipping at a moment's notice? Are you shipping your truck to your workplace in Lincoln? Do you have special considerations and concerns about your prized muscle car?
Whatever the situation is and what Nebraska car shipping questions you have, we have answers. We'll work both hard and smart to deliver your car, truck, or specialty vehicle on your terms!
We're the most talked-about and trusted Omaha car transport company. We're the best that Nebraska has to offer.
We're Nexus.

How it works
Schedule a car shipment online or over the phone.
Schedule a vehicle shipment with Nexus and you'll be surprised at how easy it is! All you have to do is enter your car pickup and car delivery zip codes in our online car shipping quote tool (or give that information to one of our dedicated vehicle transport agents), select your vehicle type and size, choose between open or enclosed auto transport, and pick from a variety of different car shipment scheduling dates.
You're bound to find a fair shipping rate that works for you, or you can pay a bit more for expedited enclosed vehicle transport. It all depends on your needs and the driver availability of our network of car haulers. Reserve your car shipment with a refundable $0 reservation fee. Our low-risk car delivery service is suitable for any budget.
We pick up your car and the vehicle transport journey begins.
One of our expert Nexus auto transport coordinators will work with you to arrange a vehicle pickup date and time which works best for you. When you ship a car direct with Nexus, we do our very best to work around your schedule!
Just prep your vehicle for car hauling by cleaning it inside and out, removing valuable personal items, and making sure there's at least a quarter tank of gas for loading and unloading it off of the car hauler. On car pickup day, you or someone you authorize through Nexus will inspect your vehicle with your driver to notate preexisting damages and other concerns. Once the Bill of Lading and the inspection report are signed, your car will be on its way!
Our car hauling service delivers your vehicle to its destination.
You can contact your car transporter at any time during your vehicle shipment to ask questions about arrival times and anything else that may be on your mind. Our vehicle transport truckers go through rigorous safety and procedural training to ensure that your car is safe every step of the way!
The vehicle transport hauler will come as close to your address as safely and legally possible. Any balance due on your vehicle shipment can be paid to your trucker upon arrival. You or someone you appoint will conduct a final vehicle inspection, sign off on a Bill of Lading, and you're done! Shipping is complex with other car moving companies. But, it's as simple as 1, 2, 3 with Nexus.
How much does it cost to ship a car to Nebraska?
The cost of Nebraska car shipping will differ based on specific factors involved with your particular auto shipment. These key Nebraska auto transport factors include the day and month that you ship your car, the total distance of your shipment, the weight and model of the car you're shipping, whether you pick open or closed transport services, your scheduling flexibility, the accessibility of your pickup and drop-off locations, and the in-house rates of the Omaha car shipping company you work with.
When you choose Nexus over other providers of Omaha car shipping services, you're in for an unparalleled vehicle transport experience. Thanks to our state-of-the-art instant car transport cost calculator, you can secure top-rated NE car shipping services, 24/7/365 -- at rates that work with your budget, not against it.
That's the Nexus advantage. We provide five-star NE vehicle shipping services you can trust. Choose Nexus and choose quality.
What's the best way to ship your car to Nebraska?
If you're in the market for reliable Nebraska car shipping services, you have plenty of options. However, you should always opt for experienced Nebraska auto transport services that don't forgo safety for the sake of a bottom line.
That's where Nexus comes in. Are you looking for expedited car transporters, Nebraska to California? Do you simply want affordable car movers, Nebraska to Illinois?
Regardless of why you're looking for New Hampshire car shipping services, Nexus is your best bet.
Experience the Nexus difference for yourself. No other NE car hauling company offers the balance of efficiency, shipment security, ease of scheduling, affordability, and customer service that we do.
We're not just the top Omaha car shipping experts in the business. We're also the top Nebraska car transport team, no matter where you're going or coming from.
See why we're consistently ranked as the #1 company for Nebraska auto transport services. Head over to our instant car shipping cost calculator right away for your free quote!
Top-rated Omaha car shipping and so much more -- that's what we do here at Nexus.

Learn more about the great State of Nebraska
The State of Nebraska is the 37th most populous state in America with an estimated 1,934,408 residents. Nebraska ranks in the bottom fifth in the nation in overall population density thanks to its total area of 77,358 square miles – good for the 16th largest state in the nation.
While the capital city of Nebraska is Lincoln, it's actual the 2nd most populous city in Nebraska behind Omaha. The home of the College Baseball World Series ranks 40th among cities in the United States with an estimated population of 470,702. While Omaha is definitely a city worth checking out for its amazing restaurants and underrated nightlife, there's so much more to Nebraska. Below are the nine other cities which make up the rest of the top ten most populous in the Cornhusker State.
Lincoln
(293,905)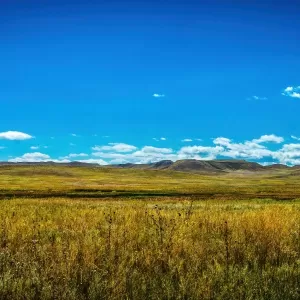 Bellevue
(53,945)
Grand Island
(51,440)
While Nebraska's economy is on the upswing in several other sectors, the state still relies on its standout agricultural imprint. The Cornhusker State lives up to its name as one of the three largest producers of corn in the United States. Nebraska also has a massive national and international imprint in the production and exporting of ethanol, producing the second-largest amount in the country thanks to 25 different plants which produce about 2 billion gallons of renewable fuel sources each year.
For the prospective job seeker headed to Nebraska, there are plenty of other sectors which promise a good chance at employment. This includes insurance and finance, general manufacturing, business and professional services, education, health care, wholesale trade, retail, and utilities.
If you're looking for things to do and places to go in Nebraska, you're in luck. The Cornhusker State is brimming with both entertainment options and historical attractions. Key sites of interest you should circle on your Nebraska to-do list include the Joslyn Art Museum in Omaha, the Agate Fossil Beds, the Homestead, and Scotts Bluff National Monuments, the Henry Doorly Zoo in Omaha, the Museum of Nebraska Art in Kearney, and the Museum of Nebraska History in Lincoln.
And for those with designs on a higher education path within the Cornhusker State, there are great colleges and universities aplenty for you to consider. The best of the best higher educational institutions in Nebraska include the University of Nebraska in Lincoln, Creighton University in Omaha, Nebraska Wesleyan University in Lincoln, the University of Nebraska at Kearney, the College of Saint Mary in Omaha, Doane University in Crete, Concordia University in Seward, and Hastings College in Hastings.
That's not all for our informational trip through the Cornhusker State. Let's boost your cache of Nebraska trivia with the official living and inanimate symbols of the state:
State Bird – Western Meadowlark
State Insect – Western Honeybee
State Mammal – White-Tailed Deer
State Fish – Channel Catfish
State Flower – Tall Goldenrod
State Tree – Eastern Cottonwood
State Beverages – Milk, Kool-Aid
State Gemstone – Blue Agate
State Rock – Prairie Agate
Shipping your car, truck, or van with Nexus Auto Transport is your ticket to exploring what makes Nebraska so great. A reliable vehicle will get you to all of the best and most talked-about restaurants, attractions, and points of interest in The Cornhusker State. When you schedule your Nebraska car shipping order with Nexus, a world of possibilities opens up within the state's borders.

X
For the best price quote for a personalized multi car shipment, please give us a call:
224-218-2949