Reliable and efficient vehicle shipping to or from Oregon
Get instant car shipping quotes to or from Oregon. We'll make sure you have all the vehicle shipment information you need and that you get a fair shipping quote.
Nexus Auto Transport is an industry leader in safe and efficient car & truck shipments to and from Oregon
Shipping your car or truck to or from (Oregon) has never been easier. When you need to ship a car, truck, or specialty vehicle out of or into Oregon, you can breathe easy knowing that our expert vehicle shipping staff is on your side. We've got decades of in-house experience shipping a variety of different cars and trucks, and we only work with the safest and most dependable auto transporters on the road.
When it comes to vehicle shipments in Oregon, we're the best thing going. Vehicle pickups and deliveries in every corner of Oregon. We work with you!
Do you need your car picked up from your house in Oregon? Are you shipping your truck to your workplace in Oregon? Do you have special considerations and concerns about your prized muscle car?
Whatever the situation is and what vehicle transport questions you have, we have answers. We'll work both hard and smart to deliver your car, truck, or specialty vehicle from on your terms!
How it works
Schedule a car shipment online or over the phone.
Schedule a vehicle shipment with Nexus and you'll be surprised at how easy it is! All you have to do is enter your car pickup and car delivery zip codes in our online car shipping quote tool (or give that information to one of our dedicated vehicle transport agents), select your vehicle type and size, choose between open or enclosed auto transport, and pick from a variety of different car shipment scheduling dates.
You're bound to find a fair shipping rate that works for you, or you can pay a bit more for expedited enclosed vehicle transport. It all depends on your needs and the driver availability of our network of car haulers. Reserve your car shipment with a refundable $75 reservation fee. Our low-risk car delivery service is suitable for any budget.
We pick up your car and the vehicle transport journey begins.
One of our expert Nexus auto transport coordinators will work with you to arrange a vehicle pickup date and time which works best for you. When you ship a car direct with Nexus, we do our very best to work around your schedule!
Just prep your vehicle for car hauling by cleaning it inside and out, removing valuable personal items, and making sure there's at least a quarter tank of gas for loading and unloading it off of the car hauler. On car pickup day, you or someone you authorize through Nexus will inspect your vehicle with your driver to notate preexisting damages and other concerns. Once the Bill of Lading and the inspection report are signed, your car will be on its way!
Our car hauling service delivers your vehicle to its destination.
You can contact your car transporter at any time during your vehicle shipment to ask questions about arrival times and anything else that may be on your mind. Our vehicle transport truckers go through rigorous safety and procedural training to ensure that your car is safe every step of the way!
The vehicle transport hauler will come as close to your address as safely and legally possible. Any balance due on your vehicle shipment can be paid to your trucker upon arrival. You or someone you appoint will conduct a final vehicle inspection, sign off on a Bill of Lading, and you're done! Shipping is complex with other car moving companies. But, it's as simple as 1, 2, 3 with Nexus.
Learn more about the great State of Oregon
Nicknamed "The Beaver State," the State of Oregon is the 27th most populous in the United States with an estimated population of 4,217,737. However, it ranks just 39th in population density in the nation thanks to an area of 98,381 square miles – good for the 9th biggest state in the Union.
Oregon is home to one of the fastest-growing major cities in the United States. No, we're talking about capital city of Salem. We're talking about Portland which ranks 26th in the nation with an estimated population of 664,103. A unique mixture of coastal splendor and Northwest personality, Portland's population has grown by over 12% since the 2010 Census count. While Portland is a budding international city worth checking out, there are many other cities in the State of Oregon worth your time. Below are the nine other cities which round out the top ten most populous in Oregon: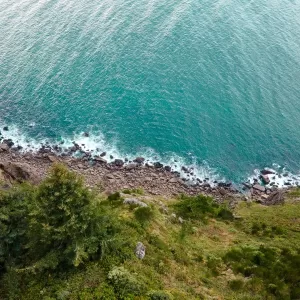 Salem
(179,944)
Eugene
(178,329)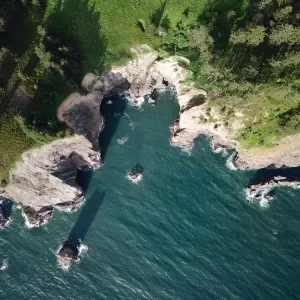 Hillsboro
(112,489)
Oregon's reputation is growing as an industrial powerhouse, but that's just one aspect of an economy which ranks in the top half of the nation in Gross State Product. Oregon's agricultural imprint is crucial to the state's fiscal health, with the state turning out large numbers of multiple crops including hazelnuts, blueberries, and cranberries. Oregon is also 3rd in the entire nation with a whopping 303 different wineries. Most of those wineries have restaurants or tastings available, so it's definitely worth a look if you're a fan of wine.
Other key sectors in the Oregon economy include forestry and recreational licensing, fisheries, manufacturing, corporate licensing, technological development, tourism, and entertainment.
Speaking of tourism, the State of Oregon draws in outsiders from around the United States and the world thanks to its gorgeous natural features. Camping, skiing, hunting, and fishing bring in millions of dollars for the state in retail sales, licensing, and service industry accommodations. Some of the beautiful sites worth checking out in the Beaver State include Multnomah Falls, Crater Lake National Park, Mount Hood, Mount Bachelor, the Deschutes River, and the Oregon Caves.
And for those traveling down the Oregon Coast, make sure to check out the sprawling Oregon Coast Aquarium in Newport. Spanning 23 jam-packed acres, the Oregon Coast Aquarium was recently recognized as one of the ten best aquariums in North America.
For those headed to Oregon with thoughts of continuing their education, you'll be delighted to know that the Beaver State has a wealth of amazing universities and colleges within its bounds. Some of the best of the best include the University of Oregon in Eugene, Oregon State University in Corvallis, Reed College in Portland, the University of Portland in Portland, Willamette University in Salem, the Oregon Institute of Technology in Klamath Falls, George Fox University in Newgrove, and Pacific University Oregon in Forest Grove.
Now that you're better acquainted with the State of Oregon and what it has to offer, let's boost your trivia knowledge about the state with a selection of the official living and inanimate symbols of the Beaver State:
State Bird – Western Meadowlark
State Insect – Oregon Swallowtail
State Mammal – American Beaver
State Fish – Chinook Salmon
State Flower – Oregon Grape
State Gemstone – Oregon Sunstone
Moving to Oregon has never been easier, especially if you have a vehicle you want to bring with you. Shipping your car, truck, or van with Nexus Auto Transport is the most efficient and effective way for you to experience the Beaver State on your terms. Whether you want to go shopping at the iconic Powell's Books in Portland or are just looking for some rest and relaxation in Seaside, a reliable vehicle is your key to a taste of the Oregon good life.
X
For the best price quote for a personalized multi car shipment, please give us a call:
224-218-2949