Reliable and efficient vehicle shipping to or from Indiana
Get instant car shipping quotes to or from Indiana. We'll make sure you have all the vehicle shipment information you need and that you get a fair shipping quote.
Nexus Auto Transport is an industry leader in safe and efficient car & truck shipments to and from Indiana
Shipping your car or truck to or from (Indiana) has never been easier. When you need to ship a car, truck, or specialty vehicle out of or into Indiana, you can breathe easy knowing that our expert vehicle shipping staff is on your side. We've got decades of in-house experience shipping a variety of different cars and trucks, and we only work with the safest and most dependable auto transporters on the road.
When it comes to vehicle shipments in Indiana, we're the best thing going. Vehicle pickups and deliveries in every corner of Indiana. We work with you!
Do you need your car picked up from your house in Indiana? Are you shipping your truck to your workplace in Indiana? Do you have special considerations and concerns about your prized muscle car?
Whatever the situation is and what vehicle transport questions you have, we have answers. We'll work both hard and smart to deliver your car, truck, or specialty vehicle from on your terms!
How it works
Car shipping simplified to 3 easy steps
Learn more about the great State of Indiana
Despite ranking just 38th in total area in the United States at 36,418 square miles, the State of Indiana is actually the 17th most populous state in the Union with an estimated population of 6,732,219 residents. Located in the Midwestern/Great Lakes region of the United States, a large chunk of the Hoosier State's population base is centered around its capital, Indianapolis.
The City of Indianapolis is currently home to an estimated 876,384 residents which is good for the 17th most populous city in the United States. In addition, the Greater Indianapolis metropolitan area is one of the most densely populated and diverse metropolitan areas in both the Midwest and the entire nation. Indianapolis is an unsung centerpiece of industrial excellence and cultural relevance, but it's not the only city in Indiana you need to check out. Below are the nine other cities which round out the list of the top ten most populous in the Hoosier State:
Fort Wayne
(270,989 residents)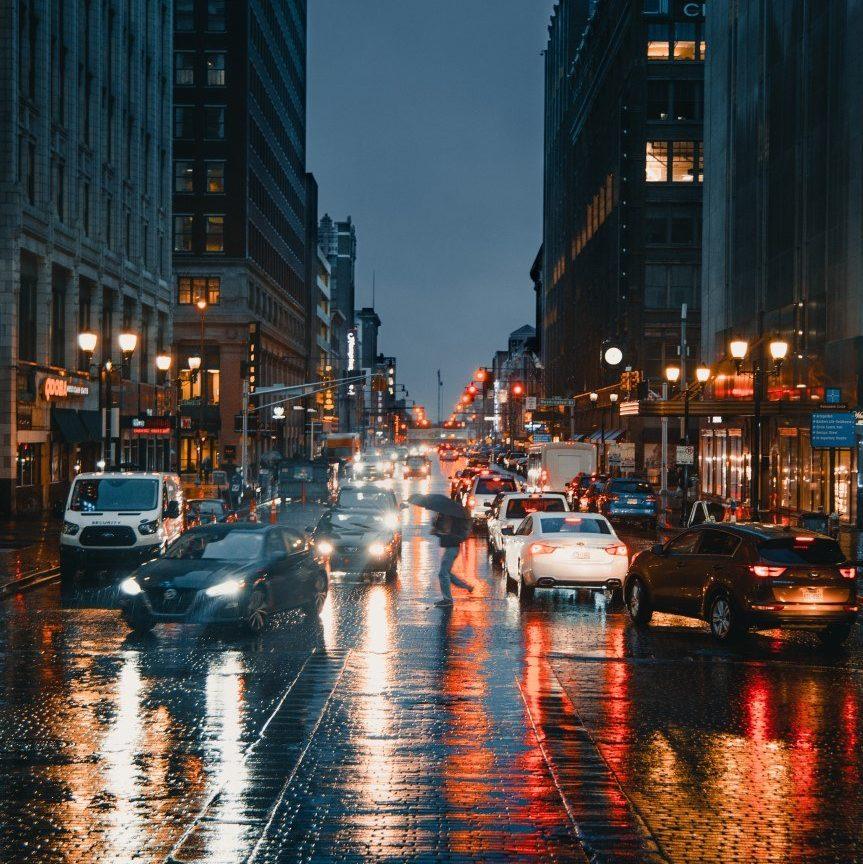 Evansville
(116,709)
South Bend
(102,028)
While the Midwest was hit hard by major financial downturns in Rust Belt manufacturing, the State of Indiana was actually one of the least affected by the sudden decrease in demand and productivity. In fact, just over 1/6 of Indiana's workforce are employed in some element of the manufacturing industry. The state's leading manufacturing exports include pharmaceuticals, industrial machinery, medical equipment, electrical devices, vehicles, and automobile parts.
One reason why Indiana hasn't been hit hard by job losses in manufacturing is that the majority of citizens who work for factories and plants in the state live in smaller towns and can thus be paid lower wages due to a lower cost of living. However, there are also seven different Fortune 500 companies located in the state which pay comparable wages to those paid in more populous states and areas.
Agriculture is also a huge part of the Indiana economy. In fact, Indiana sits smack dab in the middle of both the Corn Belt and the Grain Belt in the United States. The state uses corn to fatten both cattle and hogs for livestock sales, but also exports corn, tobacco, and soybeans to destinations all around the world. Other key agricultural exports in the Hoosier State included lumber, eggs, dairy products, mint, grapes, tomatoes, and melons.
Indiana also has a robust tourism sector which is buoyed by several different niches. If looking to relax and unwind, the Hoosier State has two of the most well-known mineral springs in North America – French Lick and West Baden. The curative properties of these waters have been lauded by people the world over, so definitely bring your bathing suit and an open mind.
Other tourist attractions in the Hoosier State worth checking out include Wyandotte Cave in Crawford County (one of the largest caves in the United States), George Rogers Clark National Historical Park, the Lincoln Boyhood National Memorial, and the Indiana Dunes National Lakeshore.
And if you're an automobile racing fanatic, one of the shrines of the sport is located in the state's capital. The Indianapolis Motor Speedway is a sprawling race track/stadium hybrid which plays host to the world-famous Indianapolis 500 motor race every year. The event creates a huge financial boost for businesses in and around Indianapolis, drawing thousands upon thousands of spectators from around the globe.
Speaking of sports, Indiana is a hotbed of sporting excellence. The state is home to two professional sports teams in the four major American sports – the Indiana Pacers (National Basketball Association) and the Indianapolis Colts (National Football League) Indiana is also home to several semi-professional teams and professional squads in lesser-known sports, and it also has a very strong high school sports community especially when it comes to basketball.
In addition to all this, Indiana is quite possibly the college sports capital of the United States. The Notre Dame Fighting Irish pack South Bend with vociferous fans every other Saturday or so in the fall for one of the more electric college football experiences in the nation. And when it comes to basketball, there really isn't a fan base in college or pro sports quite like Indiana Hoosiers fans. There's a reason why the phrase "Hoosier Hysteria" is a thing. Basketball is important to so many Indiana natives, and many of them put their passion and energy for the game into rooting for the Hoosiers.
The passion that Indiana residents have for sports is the same passion they have for food. Lake-caught seafood is a big part of native Indiana cuisine, considering that the state borders the Great Lakes to the north. One of the most famous dishes to come out of the Hoosier State is their take on the shrimp cocktail. The freshness of the shrimp used is perfectly counterbalanced by the acidity of the tomatoes and vinegar in the cocktail. It's an absolute revelation and it's done to perfection in Indiana.
Another fantastic Indiana staple is the breaded tenderloin sandwich. This dish is a reflection of the German and other European immigrants who made Indiana their home at the turn of the 20th Century. Deep-fried foods are actually a big part of Indiana food culture, especially considering the state's love of fairs and amusement parks. If it's tasty and it's able to be deep fried, you'll be able to find it in the Hoosier State.
To get to all the amazing restaurants serving up fresh seafood and fried delights, you're best option is definitely shipping your car or truck into Indiana and hitting the road. Nicknamed the "Crossroads of America," 13 different major interstate highways run through the Hoosier State. Simply put, a reliable vehicle will get you anywhere you want to go in Indiana with ease. In addition, you can jump one of the myriad major highways and head off to explore any part of the contiguous United States you so desire.
And if you're considering Indiana as a home base while you pursue higher education, you're thinking with your head straight. The Hoosier State has several world-renowned four-year universities within its borders including the aforementioned Indiana University in Bloomington (with satellite campuses elsewhere), Indiana State University in Terre Haute, Purdue University in West Lafayette, Ball State University in Muncie, and the University of Southern Indiana near Evansville. There's also a large network of private colleges, community colleges, and trade schools to consider.
Now that we've shined a light on everything Indiana, it's time to boost your trivia knowledge about the Hoosier State. Let's first start with a look at the various living and inanimate symbols of the State of Indiana:
Education
State Fish – Largemouth Bass
State Insect – Say's Firefly
State Colors – Blue, Gold
State Food – Sugar Cream Pie
State Rock – Salem Limestone
There's plenty of more interesting and cool facts about the Hoosier State where that came from. Below is a list of intriguing tidbits about Indiana which you can share at your next (or first) dinner party in the state:
How much do you love Christmas? If the answer is a whole lot, you need to take a trip to Santa Claus. Not the jolly symbol of Christmas himself, but the town named Santa Claus. The city changed its name from Sante Fe back in 1856 in hopes of opening their own post office. As time went on, street names and businesses alike started getting into the year-round Yuletide spirit. There are statues of Jolly Saint Nick all throughout the town and the previously mentioned post offices receives around 400,000 letters from children around the world during Christmastime.
Known as "America's Oldest Magazine," the Saturday Evening Post is run out of its headquarters in Indianapolis. While the digital age has decreased its print output, it's still an iconic piece of American media history.
Are you a movie buff? Do you just enjoy eating popcorn for no apparent reason other than it tastes good? Indiana is one of the key providers of the popcorn kernels for the United States, producing and exporting around 20% of the nation's total supply.
If you're a fan of the show Parks of Recreation, you're probably wondering about the City of Pawnee. However, that's not actually a real city. It was based on several different Midwestern cities, with Indiana's smaller towns and cities serving as significant inspiration.
Although there are decent public transportation options to be had in certain areas of Indiana, you really need a reliable vehicle of your own to see everything there is to see and do everything there is to do. Shipping your car, van, or truck with Nexus Auto Transport is your key to exploring the Hoosier State. From the hustle and bustle of Indianapolis to the charm of towns like South Bend, there really is a lot to explore.