Reliable and efficient vehicle shipping to or from Colorado
Get instant car shipping quotes to or from Colorado. We'll make sure you have all the vehicle shipment information you need and that you get a fair shipping quote.
Nexus Auto Transport is an industry leader in safe and efficient car & truck shipments to and from Colorado
Shipping your car or truck to or from (Colorado) has never been easier. When you need to ship a car, truck, or specialty vehicle out of or into Colorado, you can breathe easy knowing that our expert vehicle shipping staff is on your side. We've got decades of in-house experience shipping a variety of different cars and trucks, and we only work with the safest and most dependable auto transporters on the road.
When it comes to vehicle shipments in Colorado, we're the best thing going. Vehicle pickups and deliveries in every corner of Colorado. We work with you!
Do you need your car picked up from your house in Colorado? Are you shipping your truck to your workplace in Colorado? Do you have special considerations and concerns about your prized muscle car?
Whatever the situation is and what vehicle transport questions you have, we have answers. We'll work both hard and smart to deliver your car, truck, or specialty vehicle from on your terms!
How it works
Car shipping simplified to 3 easy steps
Learn more about the great State of Colorado
One of the fastest growing states in the Union from a population perspective, Colorado has seen a 14.5% increase since to the 2010 Census. The Centennial State is now the 21st most populous out of 50 states with an estimated 5,758,736 residents. The population of density state still remains extremely manageable, however, considering that Colorado is the 8th largest state with an area of 104,094 square miles.
Colorado is also home to one of the fastest growing metropolises in the nation, as well. The capital city of Denver has seen a population increase of over 21% since the 2010 Census, growing by nearly 130,000 residents to a current estimated population of 727,211. That's good for the 19th largest city in the entire United States. Denver is an enticing mix of natural splendor and cultural import, but it's not the only city in the Centennial State worth your time. Below are the other nine cities which round out the list of the ten most populous in Colorado:
Colorado Springs
(485,946 residents)
Aurora
(382,742)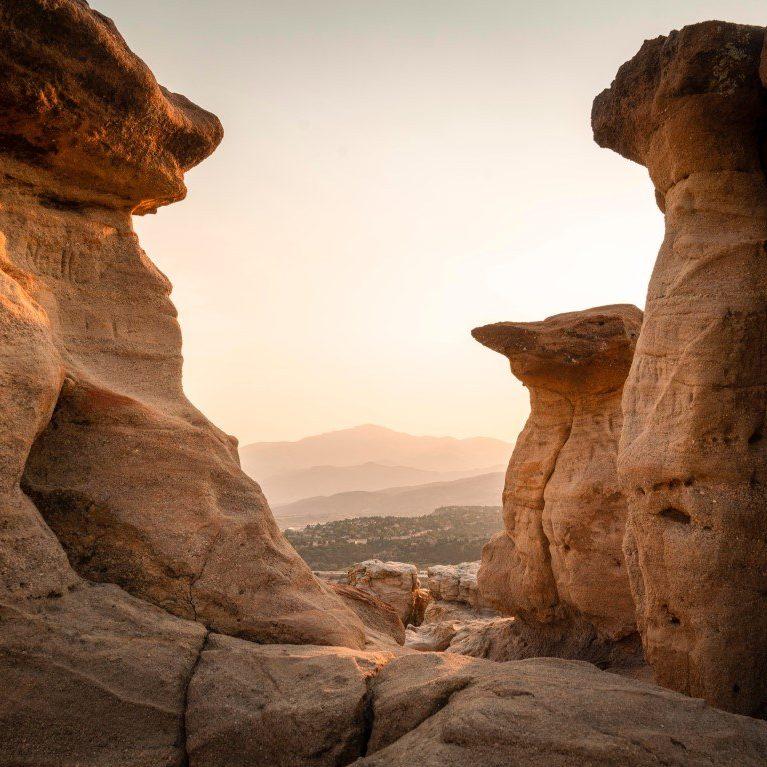 Fort Collins
(172,862)
Colorado's economy was originally centered around the mining and agricultural sectors, but the economy has evolved through the course of the Centennial State's population boom. The lion's share of the Colorado economy is now buoyed by profits from the service industry, retail and wholesale, medical services, and other professional services. If you're looking for an administrative job or to get your foot in the door with a retail or service position, Colorado is a really good bet for your career prospects.
Manufacturing also plays a major role in boosting Colorado's bottom line. Key manufacturing niches which bring major money into the Centennial State included publishing and printing, electronic instruments, general machinery, and processed food products. In addition to manufacturing, Colorado is well known as the major transportation and communications hub in the Rocky Mountain region.
Agriculturally, Colorado has a very strong imprint in regards to livestock. Whether it's chickens, cattle, or hogs, the Centennial State is a consistent provider of livestock to neighboring states and outlying regions. Colorado also exports a good amount of wheat, hay, and corn for a solid boosts to the state's overall Gross State Product.
Where Colorado is really starting to pick speed is in tourism. The Centennial State is known the world over for its ski resorts. Situated smack dab in the middle of the Rocky Mountains, some of the best ski and snowboarding opportunities in all of North America are in the Centennial State. For tourists and locals with a bit of money to spend, there's Aspen – one of the most picturesque and celebrated resort towns in the entire nation. Winter sports fans who want to experience the next level of snowbound recreation would do well to visit the four-mountain oasis at least once.
Other tourist attractions you need to circle on your Colorado list include Rocky Mountain National Park, Mesa Verde National Park, Curecanti National Recreation Area, the Colorado National Monument, the Black Canyon of the Gunnison National Monument, and the Great Sand Dunes and Dinosaur National Monuments. Those who love the Great Outdoors and don't mind snow and rain as part of the proceedings are going to fall in love with everything the Centennial State has to offer.
Another entertainment option in the Centennial State is the wealth of sporting events which take place in the state on a year-round basis. Colorado is home to four professional sports teams in the four major American sports – the Colorado Rockies (Major League Baseball), Denver Broncos (National Football League), Denver Nuggets (National Basketball Association), and Colorado Avalanche (National Hockey League).
That's not all for sports in the Centennial State, though. Not in the slightest. Colorado has eleven other professional sports teams in a wide variety of sports, five different universities which have sports programs in the National Collegiate Athletic Association's Division 1, Cherry Hills Country Club which has played home to several big golf tournaments, and a host of ski and snowboard tracks which have played host to competitions and tournaments. If you're a sports junkie and need your fix no matter what the weather looks like, Colorado is there just waiting for you.
All this talk about sports probably has you hungry, and Colorado won't disappoint. A large portion of the lakes, rivers, and streams in the Centennial State are teeming with trout. And you'll find many restaurants near these bodies of water serving up some of most mouthwatering grilled, seared, and fried trout you've ever seen or tasted. Other meats near and dear to Colorado residents' hearts include elk sausage, lamb, bison, and the often-derided but very yummy Rocky Mountain oysters.
The one delicacy, though, that you need to try at least once within Colorado's borders is Colorado green chili. The sauce itself is used as a topping for everything from pizza to burritos in the Centennial State, but it really shines when pork and beans are added to make a hearty chili/stew hybrid. When the weather starts to turn and temperatures dip below freezing, a bowl of Colorado green chili simply hits the spot.
There are several reliable transportation options in Colorado for you to go and find the perfect bowl of green chili. Bus systems are spread throughout the state, the Denver Metropolitan area has a rail system to its credit, and there's even a very strong Amtrak and railroad presence to consider. However, the best way to get around Colorado is by using its extensive and organized highway system. Shipping your car or truck to the Centennial State is the easiest way to find all the best restaurants, attractions, and places to just relax and admire nature.
If you're planning on moving to Colorado and travel a lot for both work and pleasure, one of the busiest international airports in the entire world lies within the state. Denver International Airport is one of the most well-trafficked transportation hubs out there, serving as the fifth-busiest airport in the nation and the twentieth-busiest airport in the world. If you're flying across the country on a one-stop flight, it's very likely that Denver could be a part of your layover plans.
And if you're headed to Colorado with hopes of continuing your education, you're making a really smart choice. The Centennial State has several respected and widely-renowned universities to its credit including the University of Colorado in Boulder, the Art Institute of Colorado in Denver, Colorado State University in Fort Collins, the University of Northern Colorado in Greeley, the University of Denver in Denver, and Western Colorado University in Gunnison.
Now that you've got an in-depth look at what makes Colorado so dang special, it's time to boost your trivia knowledge about the Centennial State. Let's begin with a look at the various living and inanimate symbols of Colorado:
Education
State Bird – Lark Bunting
State Fish – Greenback Cutthroat Trout
State Flower – Rocky Mountain Columbine
State Amphibian – Western Tiger Salamander
State Insect – Colorado Hairstreak
State Reptile – Western Painted Turtle
State Tree – Colorado Blue Spruce
State Mammal – Rocky Mountain Bighorn Sheep
State Colors – Blue, Yellow, Red, White
State Gemstone – Aquamarine
State Mineral – Rhodochrosite
State Sport – Pack Burro Racing
That's not it for interesting Colorado trivia! We've compiled some really cool and interesting facts about the state for you to recite at your next (or first) Colorado get-together:
Talk about going against the grain! The State of Colorado is the only state in history to be slated to host an Olympics and decline. Voters in the state chose to pass on hosting the 1976 Winter Olympics because of the pollution, population strain, and overall cost the games would require.
The first rodeo in the entire world took place in Deer Trail on July 4th, 1869. Other cities in other states dispute this claim, but there's overwhelming evidence out there to support Deer Trail's claim to fame.
If you take a trip to the state capital building in Denver and walk up the steps, be sure to stop and enjoy the view on the thirteenth step. When standing there, you are exactly one mile above sea level.
The Eisenhower Tunnel connects Summit and Clear Creek and is the highest auto tunnel in the entire world. At 11,000 feet, the tunnel is elevated over two miles above sea level and sees an average of 26,000 vehicles pass through it each day.
Take a trip to the southwest corner of Colorado just for the opportunity to stand in four states all at once. If you stand in the designated spot, you can claim to be in Arizona, Colorado, Utah, and New Mexico at the same time.
What are you waiting for? Colorado is calling to you! Shipping your truck, car, or van with Nexus Auto Transport is your best option to check out all of the gorgeous sights, tasty foods, and amazing experiences that the Centennial State has to offer. With your vehicle in tow, you'll be able to drive the picturesque roads of the Rocky Mountains before heading to Denver for a taste of its nightlife. Colorado is one the fastest-growing states in the nation, and you'll see why when you're traveling through.