Reliable and efficient vehicle shipping to or from Texas
Get instant car shipping quotes to or from Texas. We'll make sure you have all the vehicle shipment information you need and that you get a fair shipping quote.
Nexus Auto Transport is an industry leader in safe and efficient car & truck shipments to and from Texas
Shipping your car or truck to or from (Texas) has never been easier. When you need to ship a car, truck, or specialty vehicle out of or into Texas, you can breathe easy knowing that our expert vehicle shipping staff is on your side. We've got decades of in-house experience shipping a variety of different cars and trucks, and we only work with the safest and most dependable auto transporters on the road.
When it comes to vehicle shipments in Texas, we're the best thing going. Vehicle pickups and deliveries in every corner of Texas. We work with you!
Do you need your car picked up from your house in Texas? Are you shipping your truck to your workplace in Texas? Do you have special considerations and concerns about your prized muscle car?
Whatever the situation is and what vehicle transport questions you have, we have answers. We'll work both hard and smart to deliver your car, truck, or specialty vehicle from on your terms!

How it works
Schedule a car shipment online or over the phone.
Schedule a vehicle shipment with Nexus and you'll be surprised at how easy it is! All you have to do is enter your car pickup and car delivery zip codes in our online car shipping quote tool (or give that information to one of our dedicated vehicle transport agents), select your vehicle type and size, choose between open or enclosed auto transport, and pick from a variety of different car shipment scheduling dates.
You're bound to find a fair shipping rate that works for you, or you can pay a bit more for expedited enclosed vehicle transport. It all depends on your needs and the driver availability of our network of car haulers. Reserve your car shipment with a refundable $0 reservation fee. Our low-risk car delivery service is suitable for any budget.
We pick up your car and the vehicle transport journey begins.
One of our expert Nexus auto transport coordinators will work with you to arrange a vehicle pickup date and time which works best for you. When you ship a car direct with Nexus, we do our very best to work around your schedule!
Just prep your vehicle for car hauling by cleaning it inside and out, removing valuable personal items, and making sure there's at least a quarter tank of gas for loading and unloading it off of the car hauler. On car pickup day, you or someone you authorize through Nexus will inspect your vehicle with your driver to notate preexisting damages and other concerns. Once the Bill of Lading and the inspection report are signed, your car will be on its way!
Our car hauling service delivers your vehicle to its destination.
You can contact your car transporter at any time during your vehicle shipment to ask questions about arrival times and anything else that may be on your mind. Our vehicle transport truckers go through rigorous safety and procedural training to ensure that your car is safe every step of the way!
The vehicle transport hauler will come as close to your address as safely and legally possible. Any balance due on your vehicle shipment can be paid to your trucker upon arrival. You or someone you appoint will conduct a final vehicle inspection, sign off on a Bill of Lading, and you're done! Shipping is complex with other car moving companies. But, it's as simple as 1, 2, 3 with Nexus.
How much is it to transport a car to Texas?
The cost of Texas car shipping will differ based on specific factors involved in your shipping order. These include the driving distance of your Texas auto transport order, the month or day you ship, the make and model of the car you're shipping, your scheduling flexibility, your choice of open or closed car hauling, and the company you pick for Texas auto transport services.
When you choose Nexus for auto transport in Texas, you'll reap the rewards of working with an experienced, five-star Texas car transport provider. And thanks to our instant Texas car shipping cost calculator, you can secure reliable Texas auto transport services within seconds -- all at a price that works inside your budget.
That's the Nexus advantage. And that's what you should expect from the best Texas auto transport company out there.

What's the best way to ship your car to Texas?
Pardon the rhyme, but the best way to ship a car to Texas is with Nexus! When it comes to Texas auto transport companies, there's no need to search for "shipping companies near me." Our experienced Texas auto transport team is your one-stop shop for shipping in the Lone Star State.
Our talented and expansive network of reliable Texas auto transport experts work with your schedule to meet and exceed your expectations every time.
Other Texas auto transport companies just can't offer the balance of great customer service, safe and timely Texas car transport, and affordability that Nexus does.
For just $75, you can reserve your spot right now and experience our five-star Texas auto transport services for yourself.
With Nexus in charge of your vehicle shipping, Texas is yours to explore and enjoy.

Learn more about the great State of Texas
With an estimated population of 28,995,881, Texas is the 2nd most populous state in the Union. With both sprawling metropolitan and ranch land to its credit, Texas has something for anyone looking to get a taste of the New Wild West. For those looking to move to or visit some of the fastest-growing cities in the United States, look no further than Texas. In fact, Texas is home to three of the ten most populated cities in the entire nation: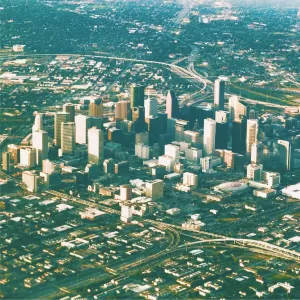 Houston
2,320,268 residents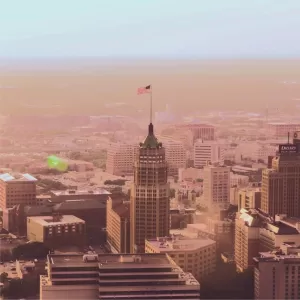 San Antonio
1,547,253 residents
Dallas
1,343,573 residents
Not only that, but Texas also has two other cities in the top 14 – Austin (978,908, #11) and Fort Worth (909,585, #13). For a state which has a reputation of being all about ranches and open spaces, Texas is actually a cultural epicenter with just as many urban areas to explore as there are natural wonders to enjoy.
If you're planning on moving to Texas and are looking for work, you're heading to the right place! Texas has one of the most healthy and diverse economies in the United States, trailing only California when it comes to its over Gross Domestic Product. Texas makes most of its money in exports, including functioning as a leading producer in the agricultural sector. A large percentage of the beef and cotton goods made from resources within the United States comes from Texas! This is nothing but good news for the financial health of the Lone Star State – a fiscal behemoth which would rank as the #10 economy in the entire world if it was a standalone country.
Texas experienced a pronounced population boom in the first part of the 20thCentury after fruitful oil sources were found within its borders. This wealth of oil reserves led to an influx of folks looking for jobs, and it also made Texas an attractive option for U.S. Military investment. The U.S. Military brought billions of dollars and countless jobs to the Lone Star State, leading to spiking populations in both the major cities within the state and outlying cities such as Corpus Christi, El Paso, and Lubbock.
Military and agricultural jobs aren't the only healthy industries operating within Texas' borders. The Lone Star State also has a strong tech industry, defense industry, film industry, and aeronautics imprint. In fact, there are only two states in the Union which are home to more Fortune 500 companies than Texas – New York and California. If you don't already have a career in place before moving to Texas, there are so many different paths and options for you to consider whether you're living smack dab in the middle of Dallas or in Plano.
Are you a history buff? Do you love the Great Outdoors? The tourism industry in Texas is a true cash cow, with hundreds of different state parks and historical sites raking in over $50 billion worth of profits each year. Highlights included the Lyndon B. Johnson Space Center in Houston, Guadalupe Mountains National Park, and the Alamo in San Antonio. Whatever touristy things you want to do whether you've moving to Texas or just visiting, there's something for everyone in the Lone Star State.
This includes live music. In fact, the state capital of Austin is affectionately referred to as the "Live Music Capital of the World." Whatever type of music strikes your fancy, there's a really good chance you'll be able to find a concert than interests you on any given night in Austin. Per outside estimates, Austin plays to host around 100 live music shows per night. To put this into perspective, there are more live concerts happening in Austin per capita than in any other city within the United States. Of course, country music and folk music are a huge part of Austin's lineage. However, the scene has morphed considerably with an influx of musicians performing many different styles and genres. The apex of this is the South By Southwest festival which brings thousands upon thousands of bands and fans into Austin for a lengthy celebration of all things music.
And what goes better with music than good food? Texas is a culinary haven which is well known for its Tex-Mex cuisine. Tex-Mex cuisine was born from the large Mexican-American population within the Lone Star State, fusing traditional Mexican cuisine with Spanish and Texan food traditions. The majority of Mexican restaurants within the United States are more adherent to Tex-Mex cuisine than true traditional Mexican food, and that fusion of food cultures is big money. Per recent estimates, Tex-Mex cuisine is responsible for a large portion of the $40 billion or so per year which Americans spend on Mexican food.
Texas isn't all about exports, though. Locals are extremely proud of their state and heritage as evidenced by the slogan, "Don't Mess With Texas." Many locals pride themselves on their state's unique history and standing with the United States, and there's even still a concerted movement within the state to seek independence as its own territory or country. For those who want to feel the place they live as well as experience it, there's a feeling to Texas which is simply unique and unchanged by the whims of modern society.
One iconic part of the Texas way of life is ranching. Ranching isn't as predominant and prevalent as it was in the 1800s, but the Lone Star State is still known to this day as the ranching capital of the nation. To put things into perspective, consider King Ranch between Corpus Christi and Brownsville. At 1,289 square miles, this behemoth of a ranch is bigger than the land mass of Rhode Island! It also houses some 35,000 cattle at its peak and is a huge contributor to the beef industry globally.
Speaking of land mass, Texas is the largest state in the Continental United States from a square footage perspective. At 268,581 square miles, the Lone Star State is over 100,000 square miles bigger than the next biggest state in the Continental 48 (California). While are there are plenty of open spaces which help make up this giant state, there's so much going on too wherever you look. Texas is an experience unto itself, both for those moving there and for tourists.
Before you head to the Lone Star State and bring your car along with you, why not learn a little bit of trivia to impress both your friends and locals within the state? Below is a list of the different living and inanimate symbols of Texas:
State Bird – Northern Mockingbird
State Flower – Bluebonnet
State Insect – Monarch Butterfly
State Large Mammal – Texas Longhorn
State Small Mammal – Nine-Banded Armadillo
State Colors – Red, White, Blue
State Dance – Square Dance
State Gemstone – Texas Blue Topaz
Speaking of rodeo, the sport is a perfect example of how ranching culture permeates the Lone Star State. While you see elements of ranch life in everything from Texas fashion to Texas music, it's the rodeo where everything comes to a head. A sporting variety show which includes everything from lassoing cattle to riding bulls, rodeo sporting events have become a nationwide sensation. However, their true origination was in Texas and it's still the epicenter for the sport as a whole.
To sum it all up, Texas has so much going for it. If you drive across the state from west to east, you'll see everything from deserts to swamps. There are also plentiful forests, prairies, and some beautiful beaches on the coastline of the Gulf of Mexico. And for those looking to drive into Northern Mexico and experience the vibrant culture, Texas also shares borders with the Mexican states of Tamaulipas, Nuevo Leon, Coahuila, and Chihuahua.
When you ship your car or truck to your new place in Texas, you're opening up a world of discovery. We talked about Tex-Mex cuisine, but the influx of immigrants from around the world makes Texas a great place to eat for a variety of different regional cuisines. And after you drive you and your family to your new favorite Chinese or Korean restaurant, you can hit some of the state's scenic back roads and highways for exploration of the highest order.
And one thing to remember is that while Texans are known for a fierce sense of state pride, they're also known for welcoming transplants and outsiders in a friendly fashion. Texas hospitality is a real thing and has been known to convert skeptics the world over. It's consistently ranked among the top states in the Union for raising a family for a reason.
Shipping your car, truck, or van to Texas is just the first step in a Wild West adventure you'll never forget. Professional sports fans always have a game to go to. Foodies have the finest cuisine just a short distance away. College students are able to study at some of the most decorated universities in the world. No matter who you are, Texas has something "bigger" and better for you.

X
For the best price quote for a personalized multi car shipment, please give us a call:
224-218-2949